But prominent conservatives used the tragedy to draw links with refugees and border closures, and promote other extremist agendas. It's an eery reminder of the hateful rhetoric that abounded in the wake of the November attacks on Paris, when more than half of U.S. governors demanded to stop all Syrian refugee arrivals.
Here's a selection of some of the most shameful comments:
"I would close up our borders to people until we figure out what is going on. Look at Brussels, look at Paris, look at so many cities that were great cities," he said on Fox News.
As for how to interrogate the attack perpetrators, he told NBC News that "waterboarding would be fine and if they could expand the laws." "I would do a lot more than waterboarding," he added. "You have to get the information and you have to get it rapidly."
She added that France needs to better deal with areas that are "not upright, "like the Brussels suburb of Molenbeek -- where the suspected Paris attacks planner Salah Abdeslam was arrested. Le Pen urged a "vast police operation to investigate these neighborhoods and recommended "clearing out everyone's basements, the government has been way too lax so far."
A conservative British media personality blatantly blamed refugees for the attacks:
Another prominent British journalist even used the tragedy to call for Britain to exit the European Union, in a Twitter post that Nigel Farage, the leader of the conservative U.K. Independence Party retweeted.
A French former journalist implied that Muslim extremists were responsible for the attacks, telling his Twitter followers that neo-Nazis likely weren't responsible:
Related
Before You Go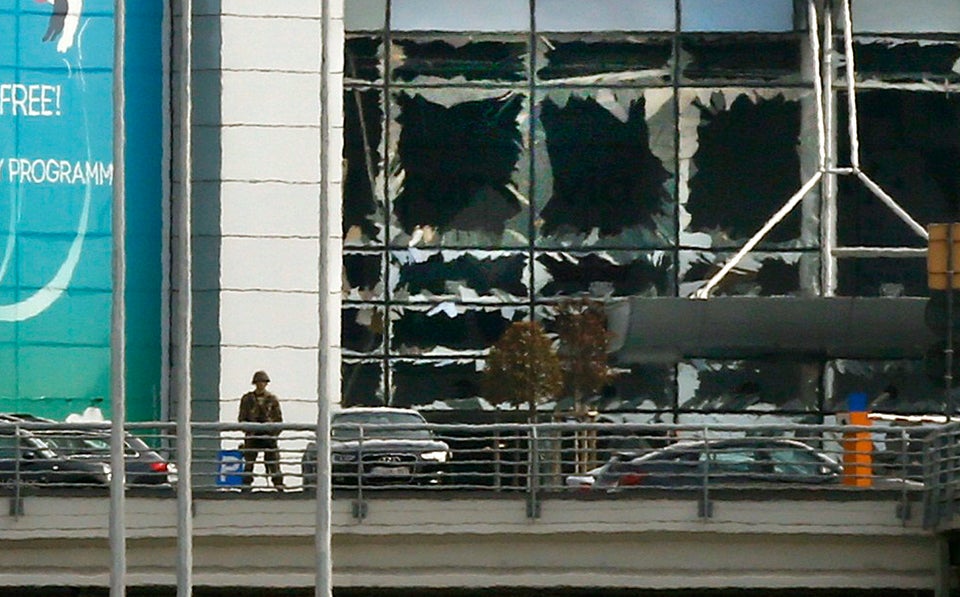 Explosions In Brussels
Popular in the Community