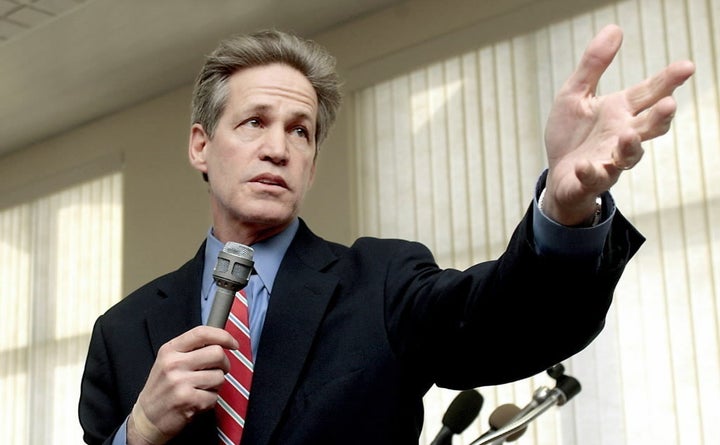 As the window closes on Norm Coleman's chances for retaining his seat in the Senate, some conservatives are beginning to envision life without the Minnesota Republican.
In a filing on the conservative website, NewsMax.com, author David A. Patten looked at the numbers and saw in them a Coleman-less Senate.
The counting of improperly rejected absentee ballots will probably increase Democratic challenger Al Franken's lead over incumbent GOP Sen. Norm Coleman according to a new analysis of voting trends, effectively relegating Coleman to filing lawsuits considered unlikely to reverse the outcome of the election.
Others on the right are not ready to accept defeat. National Republican Senatorial Committee Chair John Cornyn released a statement on Tuesday indicating that some GOP senators would resist seating Franken before the courts have their say, even if the Democratic challenger is declared the winner of the recount. "I expect the Senate would have a problem seating a candidate who has not duly won an election," Cornyn claimed.
In private, meanwhile, GOP officials have begun to contemplate Al Franken -- whose lead stands at a scant 50 votes and with largely favorable absentee ballots left to count -- ending up in Washington D.C.
By and large, such discussion has not surfaced in public. Coleman's hopes hinge on uncovering enough wrongfully rejected absentee ballots to overcome his current deficit but also the possibility of legally challenging the results.
And yet, it is not difficult to imagine how some in the GOP could rationalize a Coleman defeat. Weeks before the actual election, NBC's Chuck Todd reported about anxiety among Democrats over a possible Franken win -- over the potential fodder it would give Republican opponents and the possibility that it would persuade other celebrity candidates to make their own runs for elected office.
But the shoe also fits on the other foot. Coleman is mired in ethics scandals surrounding his alleged failure to report $75,000 in payments his family received from a prominent GOP financier and close friend. The FBI is reportedly investigating the matter and it stands to reason that the Senate Ethics Committee will follow suit. The last thing Republicans in the Senate want is a corruption controversy hounding one of its members, especially after the party's image suffered terribly from such matters in '06 and '08.
Popular in the Community