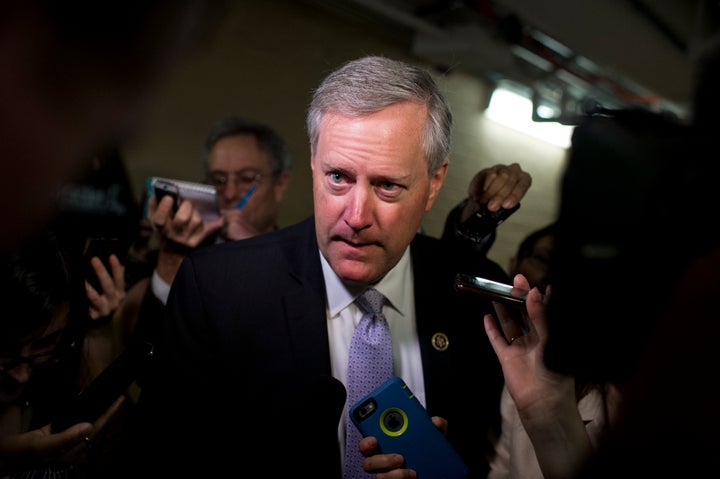 WASHINGTON ― After a small group of reluctant conservatives on Friday expressed newfound support for House Republicans' Affordable Care Act replacement, Majority Leader Kevin McCarthy (R-Calif.) announced that the GOP would move ahead with voting on the legislation next week, even though a significant chunk of hard-line conservatives swear they won't budge.
About a dozen members from the Republican Study Committee ― all of whom President Donald Trump dubiously reported were "either a no or a maybe" ― came out in support of the GOP's American Health Care Act on Friday. All it took for those members was a little face time with the president and some cosmetic tweaks to the legislation, which Trump backed.
Those changes would give states the option of imposing work requirements on Medicaid recipients, as well as of receiving a Medicaid block grant rather than the per-person sum they get now. But conservatives in the House Freedom Caucus ― a smaller, but more dedicated conservative group in the House ― do not appear wowed by the changes.
"Wait, we are still opposing?" Freedom Caucus member Raul Labrador (R-Idaho) facetiously asked The Huffington Post on Friday. "I thought we had caved as soon as they met zero of our demands."
Labrador's tough talk appears directed at leadership, who seemed to present RSC members caving as a major development in the whip effort. But Freedom Caucus members have been saying all along that they didn't expect those members to stand strong.
"The scene at the White House was political theater," Rep. Justin Amash (R-Mich.) told HuffPost. "Vote counts haven't changed."
Trump had promised repeal, Amash added. "This bill not only breaks that commitment but also avoids meaningful reforms to improve health care for all Americans," he said.
The Freedom Caucus Twitter account suggested Friday that at least 80 percent of members ― meaning at least 30 Republicans ― were still opposed to the legislation. It's clear party leaders don't have enough support yet: They can only lose about 21 Republicans on the vote, and some moderates also have vowed to vote against the bill.
"Everybody wants to get a deal, but no one knows how to make it," Freedom Caucus Chairman Mark Meadows (R-N.C.) told HuffPost. He thought about that statement, then slightly revised it. "No one on Capitol Hill knows how to make it," he said.
"Everybody wants to get a deal, but no one knows how to make it."
Meadows has seemingly all but given up on negotiating with GOP congressional leaders, going directly to the Trump administration to work out a number of outstanding issues. The Freedom Caucus had previously focused on a slate of demands that included changes to the Medicaid expansion, but now they're faced with the reality that a faster phasing-out of the expansion would scare away moderate votes. So conservatives have shifted to asking for major concessions on elements of coverage in the legislation, which they say would result in lower premiums.
Those changes appear to be nonstarters with moderates and leadership.
"Leadership has said they can't make changes because of [the Congressional Budget Office]," Meadows said. "It seems clear they never were negotiating in good faith and anything that they change is meaningless. They've convinced the administration it's this bill all the way."
Except Speaker Paul Ryan (R-Wis.) has signaled that he's open to making some changes ― for moderates, anyway. Ryan told members Friday that he was open to adjusting the structure of some of the tax credits in the GOP bill to address the massive premium increases expected for low-income seniors. (According to the CBO, a 64-year-old making $26,500 a year ― 175 percent of the poverty level ― would eventually see their annual premiums go from $1,700 a year to $14,600 a year, a 758 percent increase.)
Moderates want some additional assistance for those sorts of individuals ― a demand they seem likely to win ― and to prevent an accelerated phase-out of the Medicaid expansion that conservatives want.
Still, Rep. Charlie Dent (R-Pa.), the chairman of the moderate Tuesday Group, has signaled he would like the House to slow down and work through other issues in the bill. "If I hear one more senator tell me this is dead on arrival, I think my head is going to explode," Dent said Friday.
The Tuesday Group is scheduled to meet with Trump at the White House early next week to discuss its issues.
But with Ryan unwilling to open up the bill for significant changes, Freedom Caucus members may have to decide if they will actually sink the bill. Leaders announced they would move forward with a vote next Thursday, seven years to the day that President Barack Obama signed the Affordable Care Act into law. Leadership could be bluffing, perhaps delaying a vote as they wait for the CBO to score their latest changes. Or they could push ahead, try to pass the bill as best they can, and then relentlessly shame members who voted against it if it goes down.
Either way, there appear to be a number of committed Freedom Caucus members who won't budge under pressure from leadership or Trump.
Asked if the Freedom Caucus may have to vote down the legislation once to let leadership know it's serious about its demands, Labrador said that was exactly where this vote was headed.
"I think unfortunately that's the way negotiations always work with our leadership," he said.
Before You Go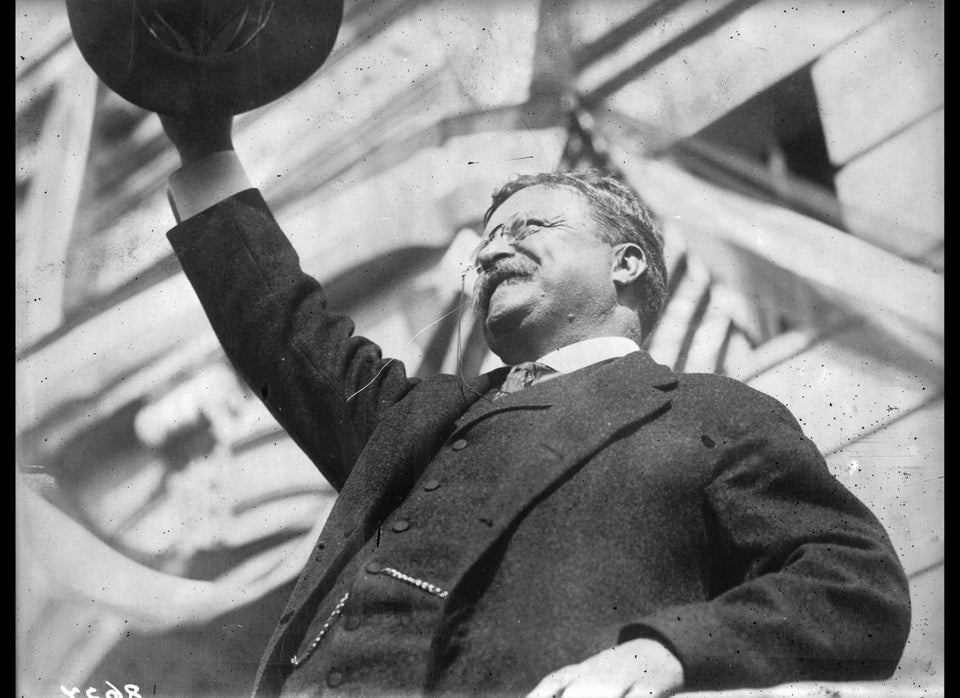 Health Care Reform Efforts In U.S. History
Popular in the Community