 I've known Lois for over 20 years and she is one of the smartest people I know. I believe she was handling Chicago's bond business for Donaldson, Lufkin & Jenrette when she was in her mid-twenties.
I've spoken with a few Aldermen who were briefed by Lois and it seems that Lois fumbled the ball on more than a few occasions, speaking very fast and not being too friendly to some pointed and repeated basic questions about the scheme. Here are what some Aldermen said on WTTW Tuesday night.
Now you can pretend you are a Chicago Alderman, sitting in on these closed door briefings. Here are the six -- count them -- six slides to describe a $7 billion-plus program (actually five, since one is the title page). Any questions?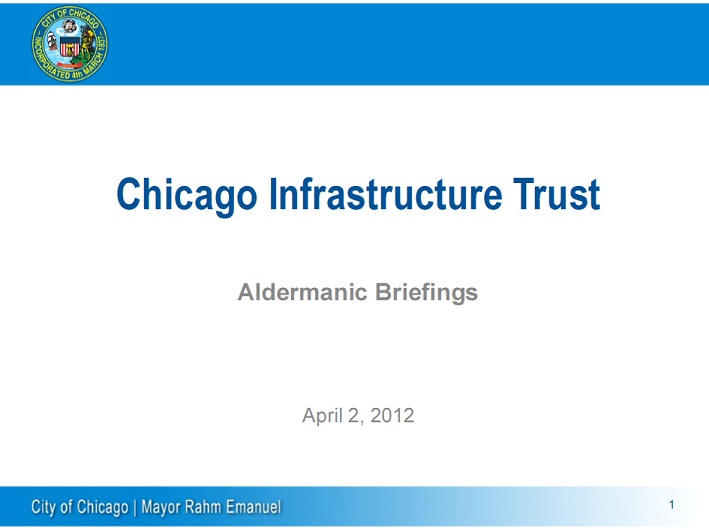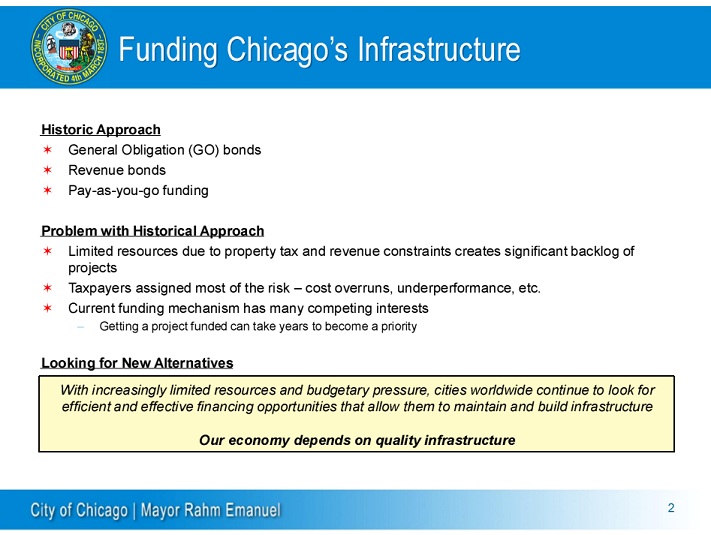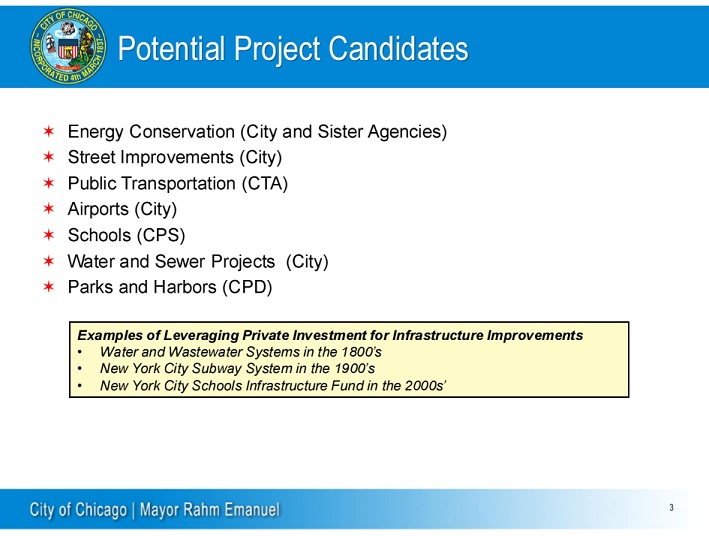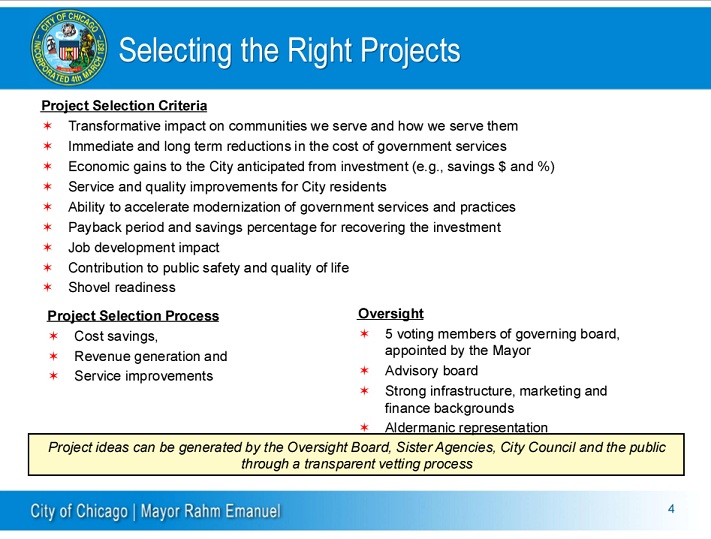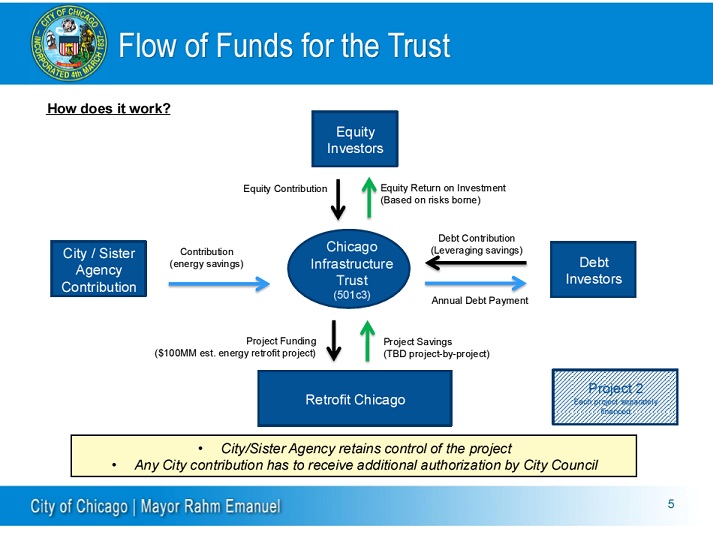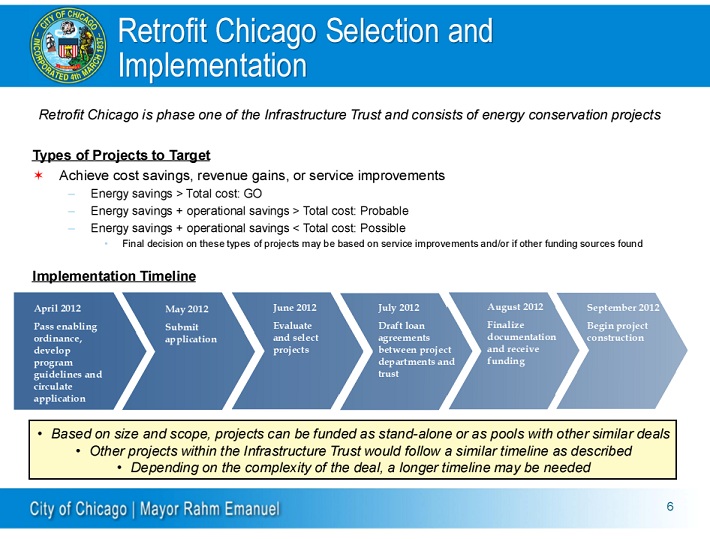 I will state my bias plainly for all Huffington Post readers. I don't trust The Trust. These are investment bankers at work cooking up business for their campaign contributors, colleagues and future bosses. Nothing I've heard about this project settles my fear that Chicago is being strip-mined for profit by the one percent and their minions. It's not privatization. It's worse: it's corporatization -- the banks and billionaires who are sitting on piles of cash are looking for some sweet deals, like Morgan Stanley's getting $10 for every $1 they invested in our parking meters. They play. You pay.
But if you can explain the Trust to us, please jump in on the comments section below. Specifically, I want to know:
How much profit will the investors be making
What service are they providing to earn this profit?
What risks are they taking to earn this profit?
Who, exactly are the investors - not just company names, but specific people?
Calling all HuffPost superfans!
Sign up for membership to become a founding member and help shape HuffPost's next chapter