American consumers could learn from today's millennials and their spending habits -- or more appropriately, how they don't spend.
Those born between 1983 and 2000 are redefining big-ticket ownership, particularly in the area of transportation.
According to an October study by U.S. Public Interest Research Group (U.S. PIRG) and the Frontier Group, millennials are driving significantly less than older Americans. Some are simply getting licensed later because of higher costs for first-time drivers.
However, affordability isn't the only thing keeping younger Americans out of the driver's seat. Many post-college drivers, who may be swimming in school debt, don't see the point of driving if walking, biking or mass transit are available options. In fact, the U.S. Census bureau and industry-watchers have been tracking significant migration to major urban areas where cars aren't as necessary. Urban dwellers have more options than ever to summon four-wheel transportation in a keystroke or two.
If you're wondering whether you need to own a car for your lifestyle, here's a road map for exploring your answer.
Start with the cost of driving. If you already drive and budget carefully, you have an idea of what costs you will incur each year for financing, fuel, fees, maintenance and insurance. To find averages for a range of vehicles, check the American Automobile Association's (AAA) latest "Your Driving Costs" statistics. As of last May -- before the year-end nationwide drop in fuel costs -- a typical sedan cost $8,876 to drive for a full year. That's based on an ownership history for a car driven 15,000 miles a year, including fuel, maintenance, warranty, one set of replacement tires, insurance, license, registration and taxes, depreciation, and financing for a five-year loan at an average interest rate. Your local AAA chapter may have more specific figures, but generally, getting rid of your car expense may annually save you $7,000 for the smallest model to well over $10,000 for larger vehicles.
Would leasing be cheaper? The buy-versus-lease question has evolved over the years and many people have strong opinions about which option is better. The answer depends on your personal situation and how you plan to use the vehicle, so consider the pros and cons. Remember that all leases can be negotiated and it's important to review the terms and fine print very closely.
Consider ride- or car-sharing
. A decade ago, if you asked someone about ride-sharing or car-sharing, most would assume you were talking about carpooling, the longtime practice of trading off driving duty for the commute to a particular destination. Today, we're talking about a range of options available via smartphone:
Ride-sharing. Getting a ride is all the rage these days; a number of local and international companies now link passengers with drivers who can take them where they want to go at a moment's notice.
Car-sharing. This very short-term car rental model serves drivers who need wheels for only a few hours or extended periods, such as over a weekend. Car rental specialists, and more recently, major car rental companies have jumped on this membership-based model renting vehicles on an as-needed basis by the hour. The pros? These automobiles can be rented online and are usually located within an easy walk or train ride in a standard neighborhood lot. Gas and insurance may be included in the rental price. The cons? Violating any membership rule -- particularly returning the car late -- can cost you big-time in late fees and additional costs. Always compare car-share rates with conventional car rental rates based on your needs.
Customers should look beyond price to consider specific liability issues associated with these services. And of course, old-fashioned carpooling is still an option.
Look to your employer. Commuter tax benefits allow you and your employer to save. If you plan to drive to work regularly, check out parking subsidies. If you combine driving and mass transit, check both parking and public bus or rail subsidies. If you can vanpool -- some employers subsidize long- or short-haul private transportation to get employees to work -- research those costs as well. Talk to your human resources department about these options and refer to Internal Revenue Service Publication 15-B for more information.
Watch local transit trends. Many U.S. cities are creating Bus Rapid Transit (BRT) systems that let public transit entities design long- and short-haul routes based on need. Depending on how well these systems are planned, funded and scheduled, you might find BRT a better value than driving, rail or other options. Newer systems may offer fare incentives or amenities like onboard Wi-Fi and electrical outlets so riders can work en route.
Telecommute. Many employers trying to reduce commercial rents and onsite employee costs are increasing their telecommuting options. Telecommuting isn't a good fit for everyone. Evaluate your employer's program and talk to coworkers to see if it's right for you in terms of time use and vehicle cost.
Bottom line: Considering saying goodbye to car ownership? You're not alone. Evaluate potential savings first and decide which future transportation options make sense for you.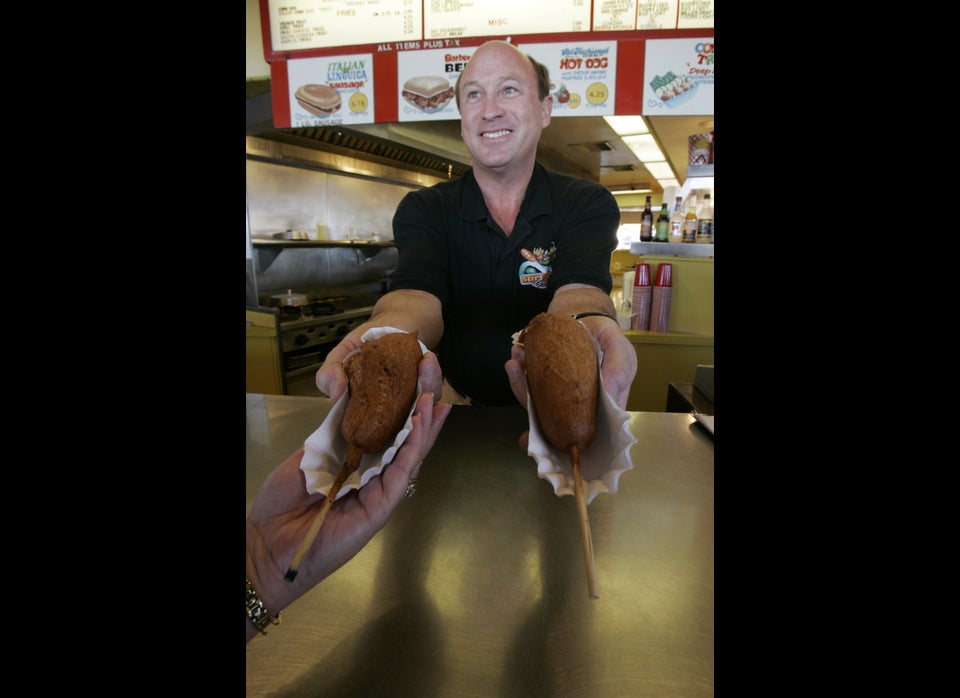 Top 13 Things Americans Cut Back On To Pay For Gas