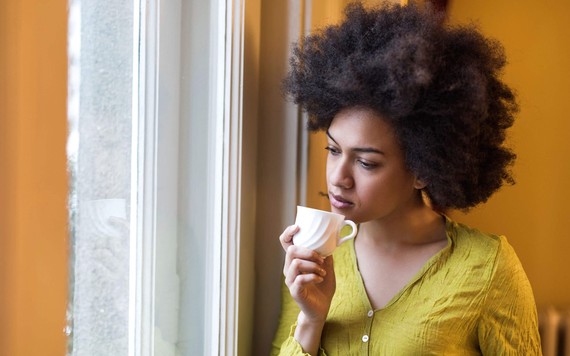 As a woman of a certain age, people often ask me if I have thought about having a child. The truth is that I have. I have family and friends with children who I have helped to care for and I have thought about the happiness of having a child and the joy it would bring. But I also think about the family of Christian Taylor, who just lost their son after a shooting in Texas and who are still waiting for answers. I imagine the unbelievable pain that Lesley McSpadden must feel every day when she wakes up and remembers not just that her son, Michael Brown was killed by a Missouri police officer, but that they also left his body in the street for hours.
What is it to be a Black woman in this country and to contemplate being a parent? It is having so many hopes and dreams, but also nightmares fueled by the daily reminder of the fact that hate and a criminal justice system warped by racism would put my child at risk.
I imagine my child growing up. He would run and ride bikes. He would like to play outside with his friends like Tamir Rice who was shot on an Ohio playground or Nicholas Heyward who was killed while playing games with his friends in New York. So when I think about becoming a mom, I think about Tamir and Nicholas' mothers, Samaria Rice and Angela Heyward.
As he entered his teenage years and got his driver's license, he might like to drive around with his friends and listen to music. He might play it a little too loud as young people like to do, like Jordan Davis was doing when he was shot outside a convenience store in Florida. So when I think about becoming a mom, I think about Jordan's mother, Lucia McBath.
I am someone who likes to make music and create community, so my daughter might like to go to a party with friends like Rekia Boyd who was shot by an off duty cop in Illinois after leaving a party. They might take the train home after a night with pals like Oscar Grant who was killed by an officer in California in the early morning hours of New Year's Day. So when I think about becoming a mom, I think about Rekia and Oscar's mothers, Angela Helton and Wanda Johnson.
I would be a proud parent when my child got her first job and started to make her way in the world. I would wish her well as she moved to a new city like Sandra Bland who died in police custody after being detailed for a traffic stop in Texas. So when I think about becoming a mom, I think about Sandra's mother, Geneva Reed-Veal.
Parents often dream of seeing their child find someone to love and share their life with. My child's wedding day is something I would picture as I am sure Sean Bell's mother did. Sean was killed in New York on the morning before his wedding day. So when I think about becoming a mom, I think about Sean's mother, Valerie Bell.
Becoming a grandmother would be part of the dream. I can see my child building a life and becoming a parent like Sam DuBose who was shot after a traffic stop in Ohio. So when I think about becoming a mom, I think about Sam's mother, Audrey DuBose.
To be a mother is to worry about your child's future and their safety. It is sleepless nights hoping they will succeed and find a place in the world. It is wanting the best for them. But to be a Black woman in the United States it is also to worry if your child will make it home from school, from work, from the store or from a friend's house without being killed. It is more than buttoning up their coat so they don't get cold or helping them to study so that they can do well in school. It is also talking to them about how to behave if they get pulled over or if a cop stops them on the street and praying that will never happen because even they follow your advice they may not get out of that conversation alive.
But to be a revolutionary Black woman in this country it is to know that we have the power to create a world we have the human right to live self-determined lives free from violence, fear and all forms of reproductive oppression. It is knowing that we have the political power to hold our elected officials, law enforcement and our employers, accountable for ensuring our safety and our security. It is about making a commitment to fight for reproductive justice - a movement created by Black women that advocates for our human right to have children, to not have children, and to parent our children in healthy and safe environments.
I still dream of becoming a mother. But as I contemplate whether or not I will parent, I am committed to helping to better the lives of the women and children who are here now. And I am willing to accept the fact this is may be what mothering looks like for me.
Monica Simpson is the Executive Director of Sister Song, the National Women of Color Reproductive Justice Collective
Related