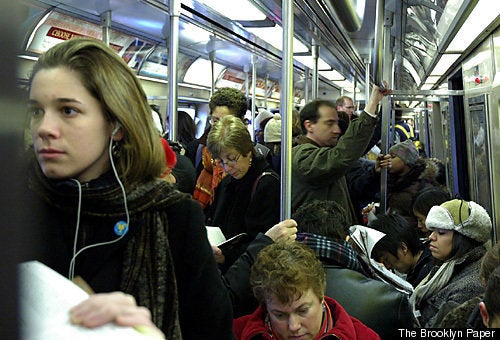 Published online in the New York Transportation Journal of the Rudin Center for Transportation Policy & Management at NYU.
Representatives of the New York metropolitan region have a special responsibility to advocate for increased federal funding for mass transit and for federal incentives aimed at reducing traffic congestion and improving mobility within our nation's most important commercial centers. New York is, after all, America's primary gateway to the global economy and the health of the nation's economy depends heavily on our region continuing to thrive.
A particular priority for New York is funding for modernization of intermodal transportation systems that were built at a time when commutation patterns were simply a link between central city business districts and suburban bedroom communities. Today, there are 300,000 New York City residents who commute daily to worksites outside the city and many more who commute within the boroughs and suburban counties. These numbers will continue to grow. This region's competitiveness in attracting business investment and top talent depends on a public transit that can efficiently service changing and growing demands.
Funding to expand and encourage ferry service is another priority. With very modest public funding and limited intermodal connectivity, ferry ridership between Manhattan and Brooklyn has increased by 10 percent over the last year. Utilization of water transport is an effective and relatively low-cost way to expand commuting options, without having to spend billions of dollars to dig new tunnels. Federal incentives are necessary to force regional transit agencies to assume responsibility for managing and adequately subsidizing ferries as an important adjunct to the public transit system.
Finally, the New York Congressional delegation should champion public-private partnerships as a means for capturing the best expertise from the private sector to help plan, develop, finance and operate transportation projects. New York is home to international companies that have provided the engineering, technology, planning, equipment, financing and management of the most sophisticated and successful transit projects in the world. Yet we fail to tap these talents in our own backyard. Getting America to move in the direction of public-private partnerships is a two-fer for New York, since it will advance local projects and lead to new jobs and business opportunities for many of the region's important employers.
REAL LIFE. REAL NEWS. REAL VOICES.
Help us tell more of the stories that matter from voices that too often remain unheard.