As we've seen in maddening case after maddening case, institutionalized responses to sexual violence can fail to bring those who commit it to justice or make survivors feel that the crime against them has been acknowledged.
Earlier this year, a case involving Stanford swimmer Brock Turner unleashed backlash when he was sentenced to just six months in a county jail after being convicted of three felony sexual assault charges. (He ended up serving only half of that sentence.) Turner testified that he hoped, in the future, to "speak out against the college campus drinking culture and the sexual promiscuity that goes along with that." This could squarely be classified as a straw man, and an inappropriate response to sexual violence. What, then, is an appropriate response, when consent is difficult to prove or disprove?
In her short film "Consommé," which will air at Nitehawk Cinema's Shorts Festival in New York City this weekend, and will be added to the horror streaming network Shudder on November 14, Catherine Fordham offers a tongue-in-cheek retort. "The epidemic of violence against women is real, awful, unending and enraging," Fordham said in an email with The Huffington Post. "I'm angry about that. This film is an expression of that anger."
"I wanted to make a film that wasn't about a superhero, or a physically powerful woman, but just an ordinary woman with a fire inside her. What strength is possible if we can tap into that power?"
In a six-minute thriller culminating in a riotous rock score, we see a woman transform from victim to attacker. "Consommé" begins quietly, with a scene of a woman in bed, looking beat-up and tired. As she rises to face the day, she's startled by flash backs from the night before; after a fight with a boyfriend, she walks home and is assaulted by a man on the street.
"The original idea came when a girlfriend of mine was angry at an ex-boyfriend and about to walk home late at night. Another friend said, 'be careful getting home.' I saw a flash of fire cross her eyes, almost like, 'TRY to mess with me tonight, when I have this fire burning!'" Fordham said. "I wanted to make a film that wasn't about a superhero, or a physically powerful woman, but just an ordinary woman with a fire inside her. What strength is possible if we can tap into that power? What fierceness is there when we fight for our lives as if we deserved it?"
Watching "Consommé," viewers observe a literal power struggle take place between a woman and her attacker, and when the scales finally tip, her pent-up rage overtakes her.
"I wanted to play with the usual female victim narrative and lead the audience into a trap. They think they know what they are about to see ― a rape, the usual terrible story. Then the subversion of that typical role ― that Kali becomes the attacker ― is surprising and upending. Or that is the hope!" Fordham said. She noted that she wanted the role reversal to be surprising, funny and over-the-top. "I hope people leave feeling that wonderful feeling you get from punk rock ― RAH RAH RAH. Don't F with me," she added.
In crime fiction, women are not beaten to death by their husbands and in their bedrooms. Most often, they simply happen to be in the wrong place at the wrong time. But the fact is that in real-world Sweden, as in many countries, most murder victims who are victims of incidental rather than premeditated murder are young men, not young women.

[…]

Stories of crime fiction serve as modern day parables — a secular or agnostic answer to the didactic stories told from the pulpit in Church on Sundays. These stories ask similar questions of ourselves and our communities; who are we, what are our sins? How do we do evil, and how do we do justice? How are things, and how should they be?
If there's a surplus of stories signaling to women that going for walks late at night results in physical harm, what sort of narrative can be used to offset that? Fordham hopes she can provide just one alternative, while working within the surreal context of horror.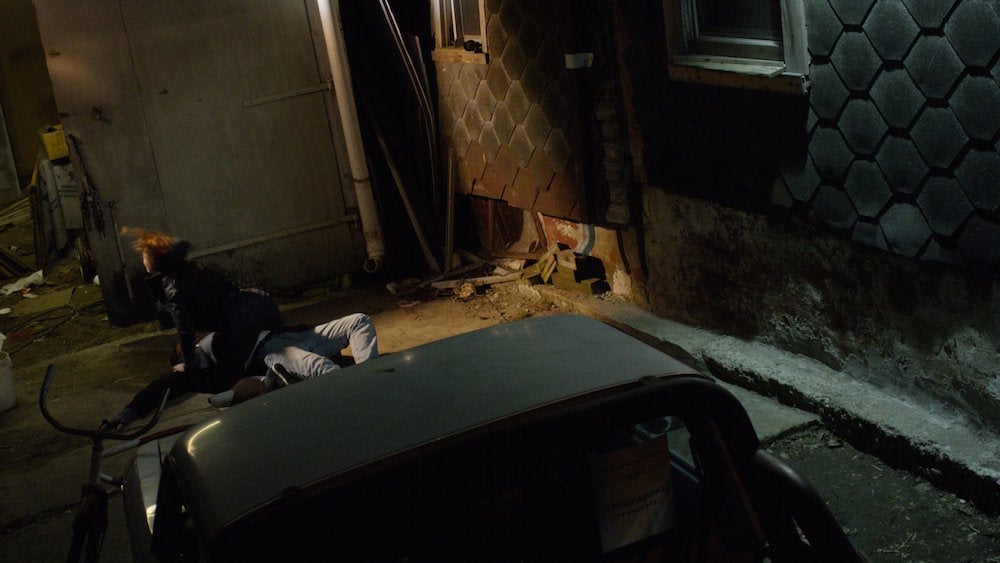 She's a fan of other women-lead projects that are getting it right: "Jessica Jones," with a forthcoming season directed entirely by women; Japanese samurai movies starring women, like "Onibaba" and "Lady Snowblood."
"'Ghostbusters' was a big deal for me this year, because kid-me in the 80s had NOTHING like that ― no female heroes we could play in the playground. Except Princess Leia," Fordham said.
"Consommé" will be featured at the Nitehawk Shorts Festival's Midnite Program along with a similarly spooky slate. In "Venefica," a witch undergoes a sorting hat-like ritual to determine whether she's a member of the Pagan dark side; in "You Will Never Find My Body" a woman willingly enters a dark forest.
These aren't your usual slasher flicks. There's something subversive lurking alongside the sinister.
The Nitehawk Shorts Festival will take place Nov. 9-13 at the cinema's location in Brooklyn, New York. Huffington Post Arts & Culture is the Media Sponsor for the festival and will provide the inaugural Huffington Post Impact Award.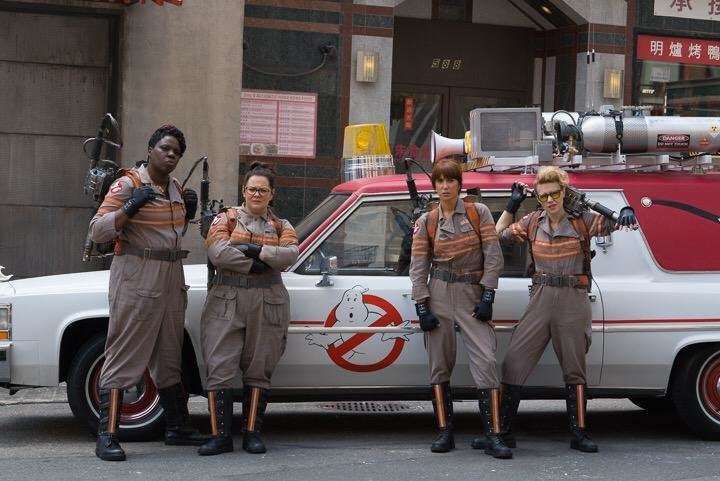 11 Films With Black Stars To Look Forward To In 2016