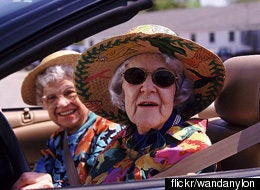 Why Facebook is more important to the environment than solar panels.
The growth of social networks indicates a fundamental shift in patterns of human behavior. The unsustainable practice of ever-increasing consumption of physical goods, and expressing oneself through what one purchases and displays, is being replaced by increasing consumption of virtual goods through virtual channels. This is good news for the sustainability of our economy.
Thorstein Veblen, in his groundbreaking work The Theory of the Leisure Class, published in 1899, posited that humans use displays of wealth to broadcast status to society. Veblen argued that, since the beginning of history, once basic needs were met, elites have "conspicuously consumed" to reinforce class. This has not been without consequence. As illustrated in Jared Diamond's controversial book Collapse, this seemingly inevitable behavior of the ruling classes led to cultural demise.