On Saturday, May 14th, 2016, Whyte's Irish Art and Collectibles of Dublin held a sale called "The Eclectic Collector." Among the lots was a sketch of a nude woman by Constance Markievicz. The drawing came onto the public market back in 2004, directly from Markievicz's family home, Lissadell House, and sold once again in 2007.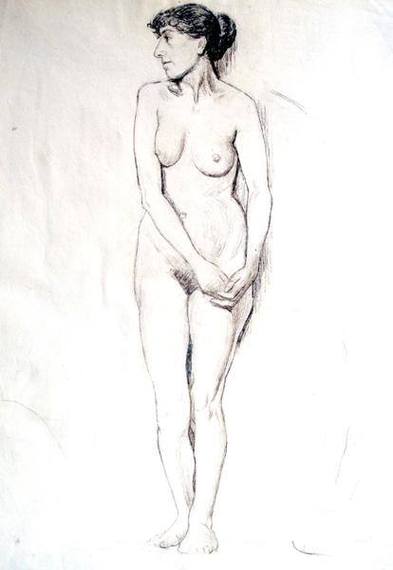 "Nude Study of a Young Woman," by Constance Markievicz, via Whyte's
Markievicz is much in the news this year, during the centenary of the Easter Rising. Born in London as Constance Gore-Booth, she lived for much of her girlhood and young womanhood at Lissadell, in County Sligo, Ireland. There she and her sister Eva spent time with Jack and W.B. Yeats when they all were young; Con and Eva are the subjects of one of W.B's best-known, if also barbed, elegies, "In Memory of Eva Gore-Booth and Con Markievicz."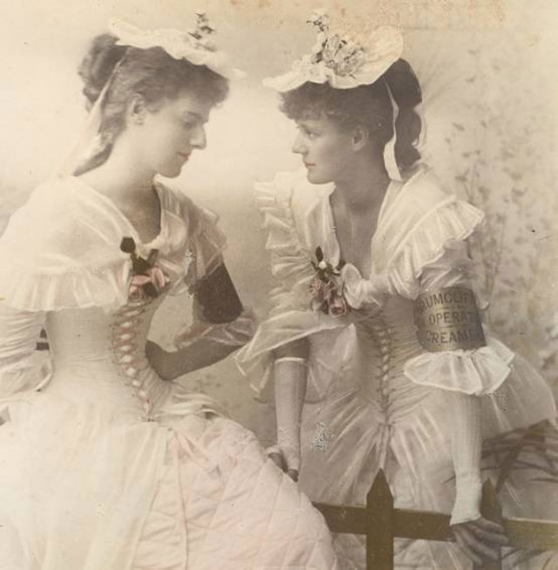 Constance (left) and Eva Gore-Booth in 1895.
Her life as an artist, before she became a notable political and revolutionary figure, is worth summarizing here. She wanted to study art, but, as a woman, was obliged to leave Ireland and return to London to do so. In 1892, she began studies at the Slade School, and also took classes in Paris at Académie Julian. While in Paris, she met Count Casimir Markievicz; they were married and moved to Ireland in 1901.
A member of the Irish Citizen Army by the early nineteen-teens, Markievicz was a leader of the Easter Rising of April 24-29, 1916. A lieutenant, she was arrested after the Rising, tried for "causing disaffection among the civilian population of His Majesty" and sentenced to death -- but given life in prison instead, because she was a woman. After being moved to Royal Holloway Prison in London for a time, Markievicz was released, returned to Ireland, and was elected repeatedly to political office (including becoming the first woman elected to England's House of Commons -- a seat she would not, as a Sinn Fein member, take). She died in 1927 and was given a hero's -- or heroine's -- funeral. In this year, commemorations of the Rising have included a major conference centering on Markiewicz at Lissadell, and she and her husband are the subject of a new biography by Lauren Arrington, Revolutionary Lives.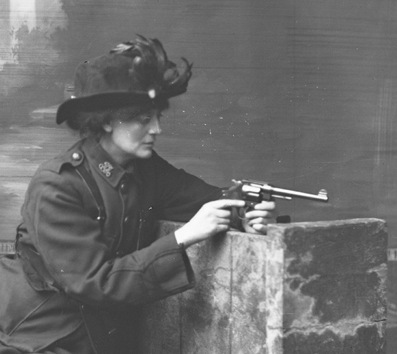 As I look again at the sketch in the Whyte's catalogue, it seems to me that Markievicz -- or, as she likely was at the time of its execution, Con Gore-Booth -- has used herself as a model. After all, well-born young ladies in the 1890s, even those in art school, were not permitted to have access to nude models. This was true even in comparatively progressive Paris. Without nude models and the training in drawing and painting them, many women turned to landscape painting -- as, indeed, Markiewicz did upon her return to Dublin after 1901.
The profile of the sketch shows her prominent nose and slight overbite, and the hair is styled as hers was while it was long. I think that some fortunate, or sharp-eyed, buyer on Saturday must have recognized Markiewicz, and paid -- to my mind -- a modest sum for what is likely a self-portrait of the artist as a young woman.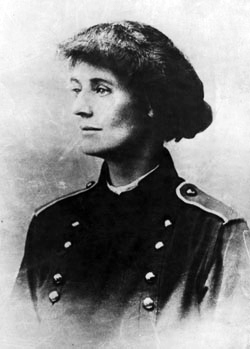 Calling all HuffPost superfans!
Sign up for membership to become a founding member and help shape HuffPost's next chapter