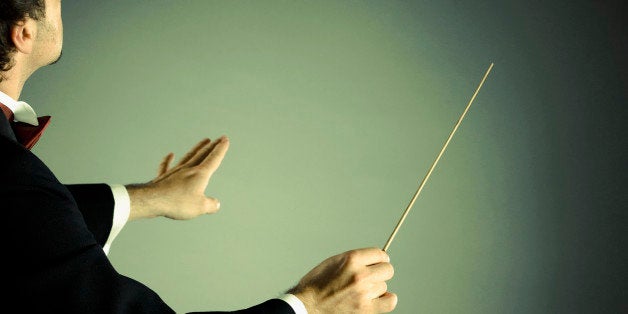 Nico Muhly. Hilary Hahn. Hauschka.
These are figures in a rising tide of classical music, a genre marked less -- these days -- by artistry stubbornly rooted in tradition, and more by experimentation and collaboration amongst musicians gleefully willing to buck expectations. One of them, Muhly, has worked with indie darlings like Grizzly Bear, Bjork and Antony Hegarty. Another, Hahn, famously "crossed over" to Americana with Josh Ritter. Hauschka, aka Volker Bertelmann, has gone the way of the DJ, performing under a single-name alias.
The trio has more in common with each other than their ability to bring classical music into the contemporary realm with ease. Muhly, Hahn and Hauschka are just three of many acts who have been featured in the Constella Festival of Music and Fine Arts, a Cincinnati, Ohio-based annual event that celebrates the future of classical music. Like its stars, the festival has a well articulated mission: "to challenge misconceptions" associated with its field.
Founded by violinist Tatiana Berman three years ago, the festival cleverly takes its name from the term "constellations." Constella seeks, in its words, to make sense of a certain vastness we might associate with classical music, attempting to highlight the patterns and connections of musicians and genres that push the limits of the "classical" modifier. The festival started local, but has since attracted international icons and embraced the beauty of interdisciplinary projects, both physical and digital.
Unlike the standard classical music circuit -- characterized by what Berman's team describes as the 100 concert a year demanding schedule -- Constella seeks to, in essence, maintain the intimacy of classical music, but encourage the experimentation and chance-taking.
This year's festival, the fourth season, will take place between April 8-19, boasting a roster of musicians including Simon Trpceski, Amy Dickson, the Monte Piano Trio, Morgan Szymanski, Hilary Hahn, and Hauschka. Also on deck: a screening of the documentary "Maestro," a film that follows in part the work of internationally renowned conductor Paavo Järvi, and the world premiere of the narrative-driven project "Not So Classical" from Berman and pianist Elena Kholodova.
In anticipation of the 2015 Constella showcase, Berman has debuted a new music video, in which the violinist performs "Vitali Variations," inspired by Tomaso Vitali's Chaconne.
The video is a playful homage to the past, in which Berman can be seen walking into an audition, only to be transported to another romantic setting entirely once she begins playing, one not unlike the typical classical performance stage. Clad in a gown and surrounded by fog, she's accompanied by ephemera from throughout her career, a montage that ends as soon as her bow rests.
Check out the video below.
The video was produced by Constella in partnership with CultureMonster.org and directed by Maestro director David Donnelly.
Calling all HuffPost superfans!
Sign up for membership to become a founding member and help shape HuffPost's next chapter
BEFORE YOU GO
PHOTO GALLERY
25 Documentaries You Need To Watch On Netflix Now