WASHINGTON -- As Congress weighs whether to authorize President Barack Obama's plan for targeted strikes against Syria, lawmakers on Capitol Hill have begun to identify the biggest obstacle so far: their constituents.
Recent polls already show little appetite among the American people for military intervention in Syria. A Pew Research Center poll released Tuesday found just 29 percent of Americans supported air strikes "in response to reports that the Syrian government used chemical weapons," while a Washington Post/ABC poll out the same day had 36 percent of Americans in favor of air strikes.
Congressional lawmakers echoed much of the same Thursday as they left a classified briefing on Capitol Hill, with some saying they have yet to hear from a single constituent who supports military involvement in Syria.
"What I'm hearing back home is about 100 percent no," Rep. Carol Shea-Porter (D-N.H.) told reporters while explaining her opposition to Obama's call for action. The congresswoman added that the chances of getting the House of Representatives to approve the use of military force looked increasingly slim.
"I think that there's a long way to go for the president to make the case, and it does seem as if there's a high degree of concern and leaning no," she said.
Rep. John Culberson (R-Texas), who said he has consistently opposed military intervention in Syria, told reporters he's received more responses on the issue than on any other in his 12 years in Congress.
"My phone calls, emails, and faxes are running 96 percent no," he said. "I've never even encountered an issue where you had 96 percent agreement … our [phones] are ringing off the wall."
Asked why his constituents in Houston were so opposed to the United States taking military action against Syria's president, Bashar Assad, Culberson said they don't want to get involved in a conflict that isn't theirs.
"It's a tragedy and they're all heartbroken about it, but this is a fight between Iran and Assad on one side and al Qaeda on the other," he said.
Rep. Niki Tsongas (D-Mass.) said she hasn't made up her mind about whether to support a resolution on Syria, but she told The Huffington Post that both she and her constituents have "many reservations about the unintended consequences of our actions."
Even those who favor a military response to Assad's use of chemical weapons said they've heard push back from their districts.
Rep. Betty McCollum (D-Minn.) announced Thursday that she would support limited strikes in Syria but conceded her constituents remained uneasy about the prospect of another war.
"My constituents don't want to see another repeat of Iraq," she said. "My constituents don't want to see boots on the ground."
McCollum added, however, that her constituents "don't want to see any more Syrian children murdered with gas, either."
Sen. Dianne Feinstein (D-Calif.) acknowledged overwhelming opposition from California residents, but argued that she knew more than they did based on her role as chairwoman of the Senate Intelligence Committee.
"They don't know what I know. They haven't heard what I have heard," Feinstein said. "I like to believe after 20 years, I have some skill at separating the wheat from the chaff."
"There is a certain weariness, given Afghanistan. There is a certain suspicion of any military action post-Iraq," he said.
The Obama administration has made repeated efforts to rule out putting U.S. troops on the ground in Syria or pursuing an open-ended conflict.
But many lawmakers feel they don't have enough answers to quell the skepticism from their constituents and would rather the president address the nation to make his case.
"Really, I'm looking for the president to justify limited military strike and establish what are the objectives he's seeking and what is the mission," Rep. Chris Collins (R-N.Y.), whose district is "overwhelmingly against involvement," told CBS News.
Rep. Hakeem Jeffries (D-N.Y.) has also called for more engagement from Obama and noted significant resistance from his constituents on the issue of Syria.
Several Republican lawmakers on Wednesday tweeted about hundreds of calls and emails from people against bombing Syria. According to The Hill, other lawmakers who have cited feedback from constituents in their reluctance to get on board include Reps. Larry Bucshon (R-Ind.), Tim Huelskamp (R-Kansas), Tom Reed (R-N.Y.), Steve Southerland (R-Fla.), Tom Rooney (R-Fla.), Elijah Cummings (D-Md.), and Sen. Chuck Grassley (R-Iowa).
Rep. Alan Grayson (D-Fla.), a vocal opponent of military strikes against the Syrian government, told reporters after Thursday's briefing that a vote to use military force in Syria would fail.
"The House doesn't want it, the American people don't want it. People here listen to their constituents," Grayson said. "First of all, public opinion is entirely against it. Secondly, public opinion is vehemently against it."
Before You Go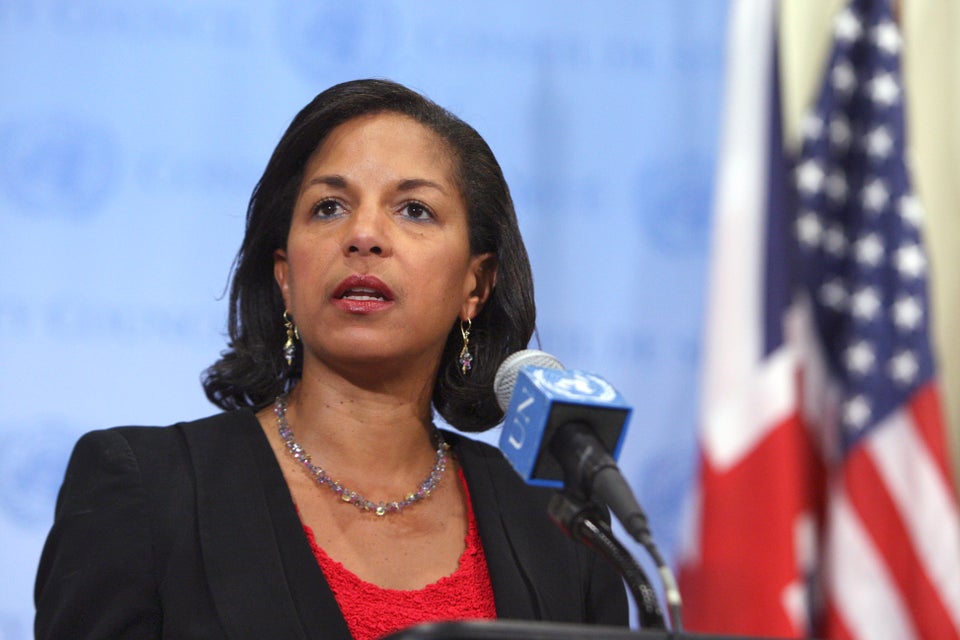 Here's What Politicians Have Said About Syria
Popular in the Community