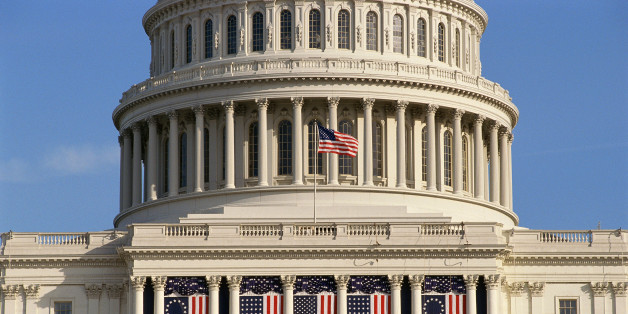 Justice Louis Brandeis once declared "the only title in our democracy superior to that of President is that of citizen."
Constitution Day -- September 17 -- is upon us once again, and we are reminded of Justice Brandeis' prophetic words. Throughout American history, our country's greatest political and social movements have been fueled by the actions and ideas of an active and engaged citizenry. From Thomas Paine to Clara Barton to Dr. Martin Luther King, Jr., our most successful leaders have succeeded because of their devotion to the public good. They worked to turn their vision into reality.
In addition to those who led social movements, some of our most successful entrepreneurs and scientists also understood their role as public citizens and even philanthropists. Citizen leaders such as Henry Ford to Bill Gates to Kathryn Sullivan, devoted themselves not only to their businesses but also to the world. It is this tradition of an active and engaged citizenry that has allowed our great democratic experiment to flourish for over 226 years. Our own shared passion and commitment to civic learning in America began from our early experiences, one as a young woman law school graduate, and the other as a young Marine Corps pilot and astronaut. In each of our lives we have demonstrated ability and willingness to perform, to take risks and to accept responsibility. Each of us learned those and other essential values at home, as well as at school. Their fundamental importance has been reinforced with us throughout our respective careers. Time and again throughout our careers we have been reminded that, as individual citizens, we can help shape the character of our nation through participation -- achieving a sort of "muscle memory" for citizenship.
It is this realization that has brought us together, as friends and citizens, to advocate for more and better civic education in our public schools. After all, the fundamental skills and knowledge of citizenship are not handed down through the gene pool. They must be taught and learned anew by each generation; built upon over time, as we would learn a foreign language, reading or math.
We are deeply troubled by the substantial body of evidence that suggests we are not doing enough to prepare people to exercise both their rights and their responsibilities as citizens of our great Republic. There is much talk these days about the need to prepare our students for college and careers, about giving them the necessary skills and backgrounds in reading, math and science so that they might compete in an increasingly global economy. This emphasis on STEM (Science, Technology, Engineering and Mathematics) in education policy is more than appropriate. It is essential for our competitiveness in the 21st century global marketplace. So too must we prepare our young people to function as fully informed and actively engaged citizens - whether they are physicists, entrepreneurs or teachers. We know from research, observation and experience that providing students with real life experiences in self-governance and civic participation can have measurable and lasting impacts -- regardless of career choice.
Policymakers and educators can and should work together to increase the number of civics courses available to students at every grade level, and this includes our nation's universities. In their Forum on Renewing Civic Education, Harvard University Deans Ellen Condliffe Lagemann and Harry R. Lewis recommended that colleges integrate civic education into core requirements and concentrations or majors. This is an achievable goal. Regardless of major, students could experience a required core series of classes and activities, interwoven throughout existing classes, designed to teach active participation.
The John Glenn School of Public Affairs at Ohio State University was founded on the principle that an informed and involved citizenry is essential for democracy to survive, with programs that equip students with the skills to become citizen-leaders or public servants. And K-12 schools can encourage the use of cutting edge civics programs such as Justice O'Connor's iCivics (www.icivics.org), a free resource proven to increase civic knowledge and willingness to participate.
Therefore, we are joining forces to participate in a public dialogue about the importance of teaching citizenship education across disciplines. Happily, essential civic skills can be taught within existing courses and are transferable to the modern workplace, showing that we need not force our schools to choose between educating for career and educating for citizenship. Our schools can and must do both. Justice Brandeis was right, but titles mean little without responsibilities and action. Our unique democracy -- still an historical experiment -- will "long endure," prosper and provide leadership only in direct proportion to the participation of all our citizens.
It is that important.
Sandra Day O'Connor
Associate Justice (Ret.)
John Glenn
United States Senator (Ret.)
Calling all HuffPost superfans!
Sign up for membership to become a founding member and help shape HuffPost's next chapter