By Hong Soon-do, Beijing correspondent, AsiaToday
It's being increasingly difficult for Chinese President Xi Jinping, who is also known as the Emperor for his enormous power, to achieve his ambitions of extending his term. Until just recently, Xi was expected to succeed in serving his third-term at the 20th National Congress in 2022 and extend his term for at least five years. However, he is more likely to retire like his predecessors. As a result, the rivalry among those who want to be the next leader following Xi is expected to intensify in the future.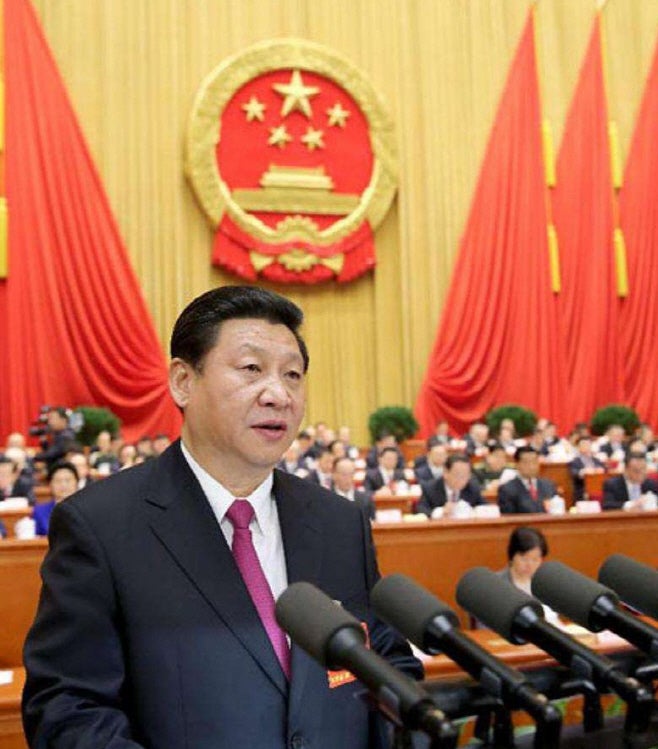 Such observation is related to the fact that China's constitution sets term limit for presidents to serve up to two terms of five years each. This means that the constitutional amendment should be made at the 19th National Congress this fall so that Xi Jinping can stay in power after 2022, but there is no sign of it at all. Legally, this atmosphere could naturally lead to Xi's withdrawal from the paramount leader position. According to Beijing sources well-informed of the Chinese government on Tuesday, he must retire at the 14th National People's Congress, which will be held in March 2023, as scheduled if the constitution is not amended at the 19th National Congress. As things look right now, the possibility of discussing the constitutional amendment is highly unlikely.
The recent corruption scandal of Wang Qishan, the secretary of the Central Commission for Discipline Inspection and the closest ally of Xi, is also hindering Xi Jinping's power extension. Initially, Xi tried to justify his third term and constitutional amendment by reappointing secretary Wang, who is scheduled to relinquish his appointment as Politburo Standing Committee member at the 19th National Congress. But suddenly, Wang was rumored to have accumulated wealth illegally in the United States. Besides, the rumor that Qang bought a $5.34 million luxury mansion in San Francisco fraudulently seemed fairly credible. Since Xi had promised to fight corruption for cleaner governance, he and Wang's plans to extend their terms were hit hardly. Recently, it has been said that he tore up the plans after much consideration.
The fact that China's potential paramount leaders are standing out these days also tells us that Xi's long-term ruling plan is in trouble. At present, some specific names are being mentioned, including Guangdong party secretary Hu Chunhua (54), Chongqing party secretary Sun Zhengcai (54), and Guizhou party secretary Chen Min'er (57).
Of course, Xi's long-term ruling scenario is not completely extinguished, yet. This is because he may maintain his position as the general secretary or the chairman of the central military commission, which has no term limitations, to stay in power. But even if he does so, it's certain that his supreme power will be significantly weakened.
Related
Popular in the Community