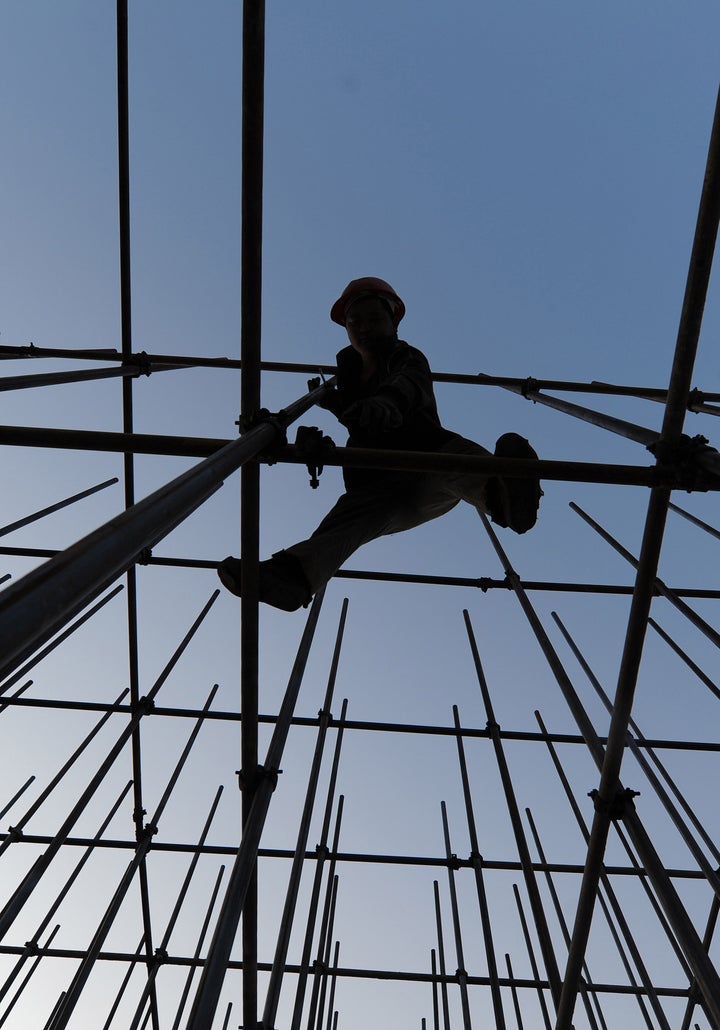 WASHINGTON, Jan 3 (Reuters) - U.S. construction spending surged to a near 1-1/2 year high in November as investment in public and private projects rose solidly, cementing expectations of strong economic growth in the fourth quarter.
Construction spending increased 1.2 percent to an annual rate of $807.1 billion, the highest level since June 2010, the Commerce Department said on Tuesday.
Spending in October was revised to a 0.2 percent fall, after initially reported as a 0.8 percent rise.
Economists polled by Reuters had expected construction spending to rise 0.5 percent in November.
Overall construction spending was up 0.5 percent compared to November 2010.
Private construction spending rose 1.0 percent, advancing for a fourth straight month. Spending on residential projects increased 2.0 percent, with solid gains in both multifamily and single family homes.
The housing market is showing some signs of recovery, with builders breaking more ground on new projects to meet growing demand for rental apartments. It is becoming less of a drag on the economy and is expected to significantly add to growth in 2012.
Private nonresidential construction was flat in November after declining 0.6 percent the prior month.
Spending on public sector construction rebounded 1.7 percent in November as outlays on federal projects jumped 5.3 percent after dropping 7.5 percent in October.
State and local government spending rose 1.3 percent after falling 1.2 percent the prior month. (Reporting By Lucia Mutikani; Editing by Neil Stempleman)
BEFORE YOU GO