Among the iron and concrete of a construction site is a sweet and simple message of hope.
The St. Louis Children's and Barnes-Jewish hospitals in Missouri are currently undergoing a large renovation project. A 2-year-old Children's Hospital patient named Vivian likes to wave out her window to the construction workers below. Recently, her gesture was returned with more than just a wave -- a team of workers wrote a special get well message to Vivian for her and her family to see, KSDK reported.
"It was amazing," Vivian's mother, Ginger Keith, told the news outlet. "It was just an amazing day for her."
Vivian was diagnosed this past winter with acute lymphoblastic leukemia, KSDK reported, and much of her time at St. Louis Children's has been spent in isolation. But the spirited toddler caught the attention of ironworkers Travis Barnes and Greg Combs, who, after returning Vivian's waves, wrote the words "Get well soon" on a beam.
"I was thinking about my own kids," Combs told the news outlet. "And how precious life is."
When Vivian was feeling well enough to receive visitors, Combs and Barnes were able to greet the 2-year-old and her family in person, with hugs and well wishes.
"I thank them so much for making Vivian's visit so much better," Keith told KSDK.
Ironworkers next to a Long Island hospital shared similar sweet messages earlier in August. While on a project beside Stony Brook University Hospital, workers wrote notes on steel beams for patients on the pediatric floor of the hospital, reading "Hope you all get better soon!'
"Any distraction like this in their day -- someone wishing them well -- has really lifted their spirits," Dr. Margaret McGovern, chief of pediatrics, told The Huffington Post. "It's been a great, feel-good nice thing [to see].
The workers' message was returned by a poster from a young patient stuck to the window, with the words "thank you," illustrated with a big purple heart.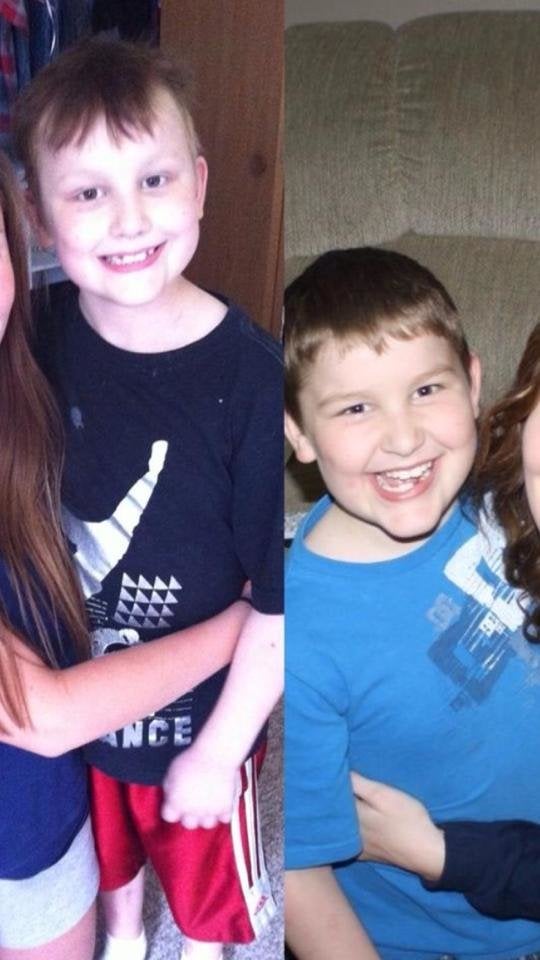 This Is What Pediatric Cancer Looks Like