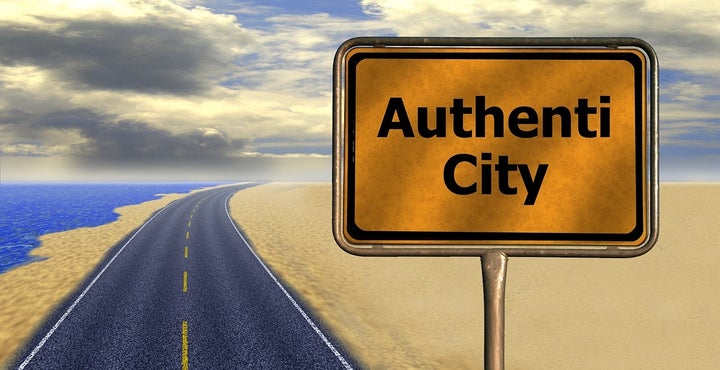 This is the second entry into the 'Thoughts from the Gentleman' series which will consist of analysis and editorial content of all things relating to politics and culture. This entry discusses changing consumer values and economic stresses among younger generations.
We should be honest with one another. The economy is still tough for a lot of Americans. I am a millennial journalist and stress over making sure my bills are paid on time - while saving enough money to make sure I can eat. This is coming from someone in a fortunate situation - there are millions struggling far more than myself. Millennials are currently in a difficult financial situation across the world.
Many live in dire circumstances where they have to make prudent decisions to ensure their families are taken care of. In a digital society, cell phones have become a staple in the modern home. Current data shows 77% of adults living in the United States own a smart phone with approximately 95% owning a cell phone of some sort.
Unfortunately, the number of cell phone owners in the United States has not caused a reduction in the price of phones nor does it mean consumers are free from overpaying for the services they receive from mobile carriers.
How Consumer Can Save Money On Their Phone Bill
Major mobile providers constantly produce commercials in which they take blows at their competitor's prices - often promising to save new costumers a ton of money (with a number of restrictions after reading the fine print). Unsurprisingly, these repetitive ads really don't provide consumers with the information they need to make an informed financial decision nor do they disclose the plethora of hidden fees that may arise on customer's monthly bill.
As many as half of all American cell phone users are being systematically and deliberately overcharged by the big 4 mobile phone carriers. The average American uses less than 5GB of data per month, but the mobile companies use fear of overcharges and marketing to drive more people to unlimited data plans and are quietly eliminating lower cost options.
Many assume that the hyper-competitive situation between the four big cell providers – Sprint, T-Mobile, AT&T, and Verizon has driven down costs – but they are slowly cutting lower end plans. Consumers would do well to remember that there are also over 100 smaller providers, called Mobile Virtual Network Operators (MVNO) in the United States which offer a huge variety of plans.
There are a number of sites where consumers can compare every provider to find the best plan for them, no matter their criteria. In a time where so many Americans adhere to a strict budget, having the ability to select the perfect plan - without having to do hours of painstaking research is a valuable tool.
Time is also a valuable commodity, instead of stressing over the monthly phone bill or spending weeks searching for the perfect plan - these types of services can allow people to spend extra time simply relaxing and enjoying life. Don't get me wrong, I'm well aware the reduction of a consumer's monthly phone bill won't cure all of their financial problems; yet, they can go a long way in helping reduce unnecessary spending.
Other Ways Consumers Can Save Money
I'm not making the argument that the major providers are in danger of going out of business, that's far from the reality of the situation. What truly is happening are people having a tool which allows them to make quick and informed financial decisions - which should be the goal of any consumer advocate.
Platforms which allow consumers to compare prices on other utilities they use in their daily lives are important tools in our modern society. Whether it's Internet, satellite and cable TV, home security, insurance, or mortgage rates, consumers need to be aware of the most affordable options available to them, especially those interested in a straightforward and transparent process which saves them time and money.
The average American simply doesn't have time to do all the research needed to make the best financial decisions on each of these expenses - especially when workers on average are working over 40 hours weekly. In tough economic times, it's vital to give the consumer an opportunity to save money on bills as possible. Not only will that result in a natural stimulus for the economy, it also rewards companies who offer hard working individuals fair prices.
Empowering the consumer and allowing them to make informed financial decisions in a timely manner is going to be an important vertical in the near future. Younger generations are interested in investing their capital in companies that are authentic, honest, and make their lives just a bit less stressful.
Why Authenticity Matters
In the modern era where everything is accessible through the internet, consumers are going to find companies which are upfront with them about everything from cost to the ownership of the company. Millennials and post-millennials see the world far different than past generations and care about authenticity more than a clever marketing pitch.
Therefore, it's important for companies to recognize that younger demographics care about Corporate Social Responsibility (CSR) as Sarah Landrum explains:
They want companies to be actively invested in the betterment of society and the solution of social problems.
They want companies that prioritize "making an impact" on the world around them.
They want companies to be open and honest about their efforts — and to be public about their pro-social initiatives.
Finally, millennials want companies to involve their customers in their good works. They want an opportunity to give back — whether it's with a gift of their time or their money.
Aspiration, is a progressive bank which is committed to socially conscious efforts -- including the preservation of Earth's ecosystem. Their business model of authenticity, honesty, and charity make them an attractive banking alternative for younger demographics.
ProDesigns, is a brand identity company which works with companies and individuals around the world -- helping new age brands connect with their customers on a personal level. Companies which dedicate their practice to authenticity are capable of thriving in a changing business landscape.
Millennials and post-millennials apply their wishes for authenticity to the politics, which could result in a drastic change in the political landscape in the near future.
To keep up with Walter's journalism you can follow him @GentlemansHall on Twitter
Related
Popular in the Community