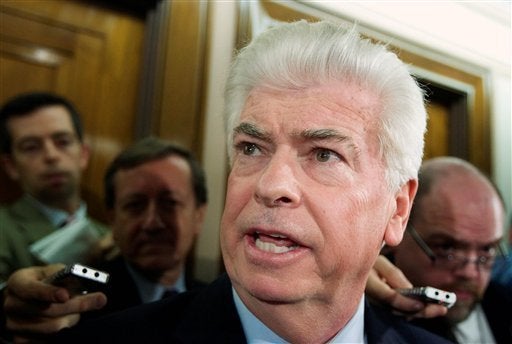 Consumer advocates are reacting harshly to a compromise Consumer Financial Protection Agency being proposed by Banking Committee Chairman Chris Dodd (D-Conn.).
HuffPost and other media outlets have obtained a copy of a memo outlining the proposal that Dodd sent to committee members this weekend. Read the memo here.
Under Dodd's plan, "[t]he agency proposal would be dropped." Consumer groups and labor unions had been pushing for independence as key to the agency's success. Bank regulators, they argued, should not have authority to veto consumer protection rules, because they have the interests of the banking sector as their central priority, rather than concern for abusive practices.
Consumer groups also wanted a presidentially-appointed head of the agency and an independent funding stream. Dodd's proposal includes both of those. But without independence, the agency loses its ability to write or enforce strong rules.
"We appreciate Chairman Dodd's extensive efforts to secure bipartisan support for this critical part of the financial reform bill, but effective reform is once again being blocked by opposition from the big banks that caused the current financial crisis. The revised proposal does not provide what is needed to protect American families or the financial system as a whole: a strong, independent Consumer Financial Protection Agency with the power to set and enforce fair rules for all types of credit," said Heather Booth, Executive Director of Americans for Financial Reform, in a statement.
If AFR, a powerful pro-reform lobby, abandons Dodd's proposal, it'll lose major momentum in the Senate.
Dodd's proposal puts a variety of obstacles in front of the proposed agency, which would be called the Bureau of Financial Protection and housed in the Treasury Department.
Each time the agency wanted to write a rule, it would have to consult with bank regulators. The agency would then have to respond to each and every bank regulator objection in the Federal Register. If the bank regulator was still unsatisfied, it could appeal to the "systemic regulator," whose mission is to protect the safety and soundness of the banking industry.
Anytime a new rule is proposed, bank lobbyists argue that it will be burdensome and make the system less safe and sound. If the systemic regulator agreed with the banks -- as they often do -- then the consumer protection rule would be voided.
Notably, the consumer protection agency has no veto power over any rules issued by bank regulators, which demonstrates which regulator will be superior. The first concern is the banks.
Dodd's proposal is much weaker than that called for by the House and by President Obama.
"Abusive lending made possible by inadequate consumer protections was a major cause of the financial crisis, and we cannot allow the status quo to continue," said Nancy Zirkin, Executive Vice President of the Leadership Conference on Civil and Human Rights, in a statement. "Big banks and abusive lenders fought responsible regulation before the crisis, and we are all paying the price. It is unacceptable for Congress to allow them to succeed again."
The new BFP would not be allowed to enforce rules on banks with less than $10 billion in holdings, according to the memo, unless the bank regulator's Inspector General determines the regulator is failing at its duty -- an extremely unlikely scenario.
The proposal also makes it nearly impossible for the agency to enforce rules against non-bank financial operations, such as payday lenders. Sen. Tim Johnson (D-S.D.), next in line to become chairman of the Banking Committee when Dodd resigns, and Sen. Richard Shelby (R-Ala.), the top-ranking Republican, are both very close to the payday lending industry.
A vote on comprehensive financial regulatory reform is expected this week in the committee.
AFR released the following analysis Sunday in the wake of news of Dodd's proposal:

Consumer protection responsibility for financial products has been scattered across seven different agencies, and is a low priority for them. To remedy this problem the Administration proposed creating a new independent consumer regulator that would consolidate and streamline this authority, and focus on establishing and enforcing fair rules for banks and other lenders when they deal with American families. The agency they proposed would be independent, with authority and enforcement over all lenders. The proposal was weakened in the House, due to industry opposition, but the final House bill still created a new, consolidated and independent protector for consumers and is a major improvement over what we have today.

This recent revised proposal would establish a much weaker consumer regulator that would not have the autonomy or the authority it needs to effectively protect consumers from abusive financial practices. We are particularly troubled by the following proposed changes:

-Loss of Independence. Under the proposal, the agency would be reduced from an independent free-standing agency to a bureau within the Treasury Department. Moreover, the same regulators who failed to stop abuses for years would have veto power over the bureau's protections. The regulators whose decisions need to be overseen are the banking regulators who have been protecting banks while consumers suffer and American taxpayers pick up the bill.

-Loss of Enforcement. As we saw in this crisis, protections only work if they are enforced. The few protections that were on the books before this crisis were routinely ignored by the existing regulators who refused to enforce them. The revised proposal substantially cuts back the already reduced enforcement authority in the House bill over most banks as well as cutting back enforcement authority over other creditors such as payday lenders ... . This creates loopholes for predatory lenders and also disadvantages responsible lenders who play by the rules.

We urge the Senate to stand up to the special interests and pass a financial reform bill that has a strong, independent Consumer Financial Protection Agency with the authority to make and enforce protections for American Families.
UPDATE: A Dodd spokeswoman sends in this reaction: "Dodd has always been committed to strong consumer protections. He has demonstrated that fact throughout these negotiations.
He wants a consensus bill, but first and foremost he wants a good bill that doesn't leave Americans subject to the same sort of abuses from Wall Street that we've seen."

Calling all HuffPost superfans!
Sign up for membership to become a founding member and help shape HuffPost's next chapter