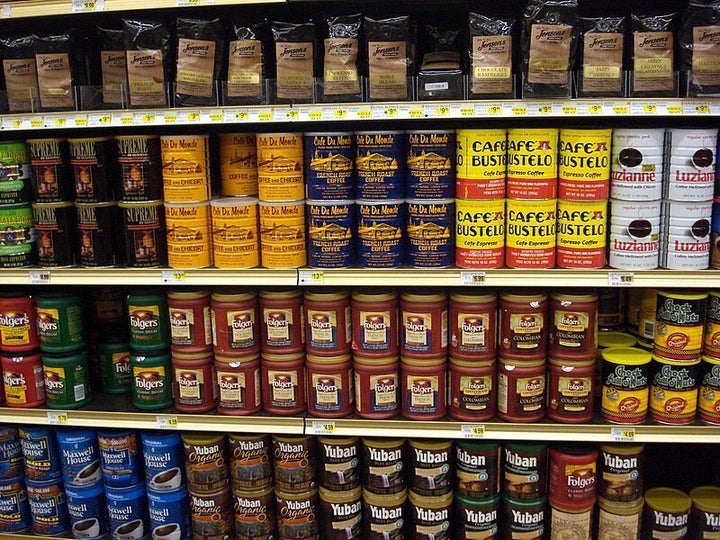 Third place, with just a "good," went to Bay Area fave Peet's, the most expensive Colombian coffee tested. All three handily beat out 2009's winner, Eight O'Clock Coffee, which rejiggered its blend, apparently for the worse. Testers gave special commendation to New England Coffee's decaf, which came in fourth despite its flavor-sapping decaffeination, and Coffee Bean & Tea Leaf's Ethiopia Yirgacheffe Light Roast, which they called a best buy. The worst-performing two were heavily advertised market leaders Folgers and Maxwell House, which got a "fair." Starbucks came in fifth.
Consumer Reports rated all the coffees on their inclusion of various flavor attributes, the most positive being a "fruity" aroma.
UPDATE: A representative from Eight O'Clock coffee wrote in to deny that the brand had changed its coffee blend between the 2009 and 2011 tastings, despite Consumer Reports' findings of decreased flavor. "Eight O'Clock Coffee continues to be committed to the highest quality standards. To confirm, we are sourcing the same high-quality 100% Colombian Arabica beans and expertly roasting them as we have in the past -– only the graphics on our packaging were changed," she writes.
Popular in the Community