Is it time to fix up your kitchen, redo your bathrooms or simply add a fresh coat of paint to your house? Navigating the endless options to select the best brands for appliances, plumbing fixtures or brand of paint can be an overwhelming process.
Luckily, the experts at Consumer Reports have broiled more than 3,500 burgers, rolled about 6,000 square feet of paint, logged 1,125 toilet flushes and reheated 1,700 pounds of mashed potatoes to bring us a resource that rates and reviews products for home improvement projects large and small.
The publication, Your New Home -- Smart Advice for Homeowners, is in select bookstores now, and available online through early May. I recently had the opportunity to talk with Dan DiClerico, Senior Editor with Consumer Reports to get a behind the scenes look at some discoveries and surprises from their research.
Cusato: If you have a little extra money to spend on one appliance, where do you get the most bang for the buck?
DiClerico: If you love to cook, I'd splurge on the kitchen range, which has seen some very cool innovations, like induction cooking. The technology has actually been around for a while, but manufacturers have fine-tuned it. They're incredibly responsive -- about 20 percent faster than conventional gas and electric. Plus only the pot or pan gets hot, not the cooktop surface, so there's a safety benefit for households with kids. As for the oven, I really like the double-oven configuration, which lets you prepare two dishes at two different temperatures at the same time. That's a huge time saver.

Cusato: Which appliance performs best as the base model?
DiClerico: Some of our top-rated washing machines and dryers are very competitively priced. You might give up a feature or two, such as steam settings or allergen cycles. But we've found that most consumers ended up not using a lot of these add-on features. What matters most is that the machines wash and dry your clothes effectively -- and some less expensive models do just that.
Cusato: I have seen in my trend research that granite is phasing out and quartz is now in, something you confirm in this magazine. I am curious though about the less obvious counters that you profile, like Formica (laminate) and recycled glass. Formica looks like it has evolved from what my Grandma had in her kitchen. Do you see the durability increasing to a point that it will come back into fashion?
DiClerico: Laminate is definitely making a comeback, largely on the strength of its vastly improved appearance. Of course, it will never feel like natural stone or wood, but the designs are now very convincing. In terms of durability, it's still susceptible to scratches and nicks, but otherwise it's a fairly rugged option.
Cusato: Recycled glass has a look that fits naturally into most Miami condos. What is the price point in a scale ranked with quartz and laminate? What is its durability, also compared to quartz and laminate?

DiClerico: We do see recycled glass as a more niche product suited to more contemporary kitchens. It's comparably priced with quartz, though very handcrafted designs can run a lot higher. Chipping is its Achilles heal, even more so than quartz and granite, so stay away from glass if you're clumsy with the heavy pots and pans!
Cusato: What surprised you the most about a product or category in this issue?
DiClerico: Our paint tests are always full of surprises, since we often see less expensive brands outperforming high-end designer favorites. We recently tested Farrow & Ball, which costs more than $100 per gallon. The color options may be beautiful, but it went on thin in our tests and lost its shine when we hit it with a sponge. Meanwhile, a $35 bucket of Behr paint was very good or excellent in every way in our tests. You can always choose a hue from Farrow & Ball and have the retailer color-match it to Behr, or another top-rated brand from our paint ratings.

Cusato: What has changed the most since last year? And, what categories do you see advancing and having the most changes in the next year?
DiClerico: Manufacturers are putting a lot of R&D dollars into refrigeration. Samsung recently came out with the first four-door model, the Samsung T9000. Besides its novel configuration, the $3,500 fridge has the most usable storage of any fridge we've ever tested.
Looking ahead, I think we're going to see a lot of changes with cooking appliances. Steam ovens, for example, continue to invade the residential market. If you have room in your kitchen (and budget), they're a great compliment to the main oven.
Cusato: Can you suggest some money saving tips?
DiClerico: Rule number one: Make a budget and stick to it. "While we're at it" are the four costliest words on any remodeling project. Second, spend more on those items you interact with on a regular basis. If you cheap out on the cabinet hardware, and you'll remember it each morning when you reach for your coffee mug. On the other hand, that less expensive light fixture will soon fade from memory.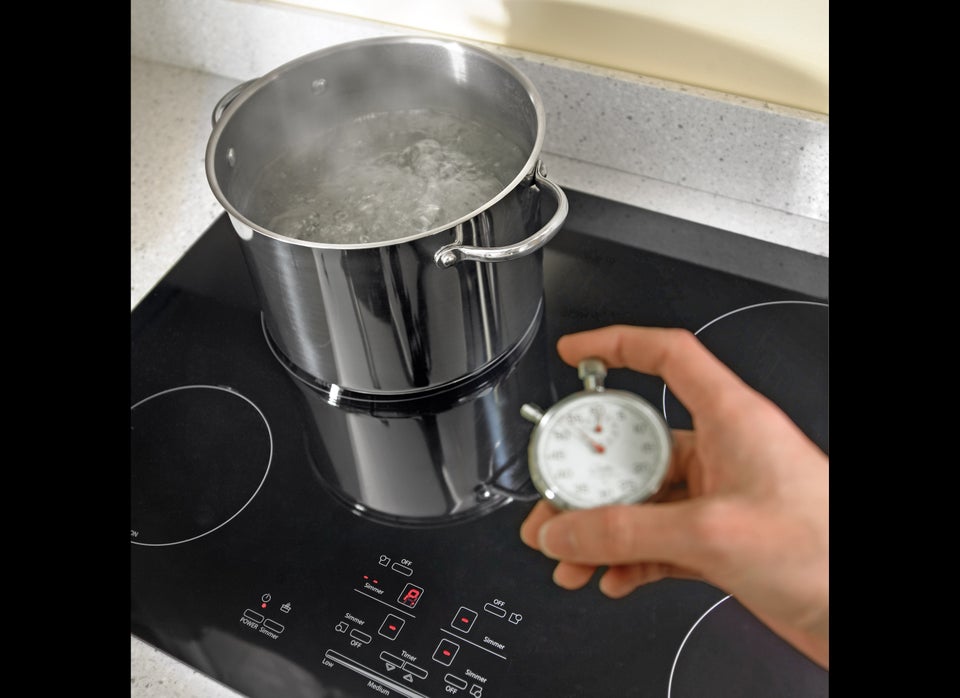 Consumer Reports - Your New Home
Popular in the Community