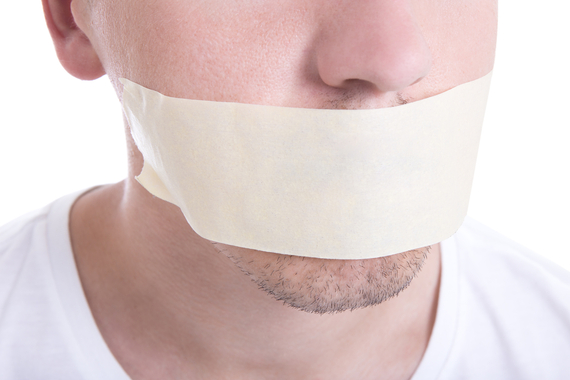 If he reveals the details of his awful vacation-rental experience, Terry Fedigan is afraid of what might happen. The rental property's owner could sue -- and win.
Last summer, he rented a home in New York's Catskill Mountains with his brother. "We were not satisfied, and I wrote a negative, but factual, review on TripAdvisor," he says.
But after the post went live, the owner called Fedigan's brother, who had signed the contract, and demanded that he delete the review immediately.
"Initially, I dismissed it as absurd," says Fedigan, a legal consultant who lives in London. But then he checked the contract. Sure enough, his brother had agreed that he and his guests would refrain from publishing "any disapproval of the property, disparagement, defamation, libel and/or slander of [property and owner], as well as the property including but not limited to its affiliates and its employees."
Fedigan's brother signed away his right to free speech, which appears to be an increasingly common occurrence in the travel industry. Non-disparagement clauses in contracts are multiplying, according to Whitney Gibson, a partner at the Washington law firm Vorys, which specializes in Internet brand and reputation issues. "There have certainly been an increasing number of these clauses in the last couple years, as businesses have grown concerned about their online reviews," he says.
But a proposed law would tip the scales in the consumer's favor. The Consumer Review Freedom Act, being considered by Congress, would void any contract that prohibits, restricts or imposes a penalty on customers who write a review. The law has many supporters and a few detractors, but if you're planning a trip, you can take a few steps to avoid a gag clause, which is most common in vacation-rental contracts.
It's too late for the Fedigans and many others like them. They reluctantly deleted the review of the substandard vacation rental, which is normally the outcome.
"I consider this an egregious example of free-speech stifling as well as old-school bullying," Fedigan says. "If you look at public reviews on his property, they are all positive. Clearly, his bullying tactics are effective at dissuading the publishing of negative reviews."
But companies such as TripAdvisor, which hosted the now-deleted review, are fighting for people like Fedigan.
"We do not believe that unscrupulous business owners seeking to eliminate transparency in the marketplace should be able to muzzle dissatisfied consumers' opinions and reviews," Adam Medros, TripAdvisor's head of global product, said at a congressional hearing last month. "It is completely against the spirit of our site for any business owner to attempt to bully or intimidate reviewers who have had a negative experience."
There's another side to this issue, and it also makes a compelling case. "This debate has been cast as being about the freedom of speech," says James Goodnow, a lawyer with an expertise in technology cases. "It is not -- at least not in the constitutional sense. The First Amendment freedom of speech protections only apply to government limitations on speech."
The issue, he adds, is about the freedom of contract. Specifically, about when and for what reasons the government may limit a contract between two private parties: a reviews site and a user.
Non-disparagement clauses came to my attention in 2012, when readers Tom and Terri Dorow contacted me about their vacation rental in Scottsdale, Ariz. In that case, they had also signed an agreement that forbade them from leaving a review without the owner's permission. The penalty for an unsanctioned write-up? A $500 fine. After being contacted about their posting, they deleted their review, too.
Supporters of non-disparagement clauses say they need them to protect their business. Rather than denying someone's right to free speech, rental owners told me, the contracts simply spell out a resolution process for any problems, directing guests to work directly with the owner instead of taking a problem to the court of public opinion.
That court, it seems, is what the travel industry fears the most. Just one negative review could push a vacation-rental owner into foreclosure, owners have told me.
Last year, California Gov. Jerry Brown (D) signed a bill that bans the state's businesses from forcing consumers into contracts in which they waive their right to comment on the service they receive. There have been no reports of vacation rentals going under because of a review posted since the law went into effect.
The conventional wisdom in the travel industry is that any contract language limiting reviews will hurt businesses and consumers in the long run.
"Any sort of gag clause in a contract is a bad idea," says Brian Sparker, head of content marketing at ReviewTrackers, a reputation-management company. "Any business that wants to create an environment conducive to growth and brand development should steer away from engaging in this type of behavior."
Sparker says he believes legislation would encourage travel businesses to do the right thing. Honest online reviews are one of the best ways for businesses to improve the customer experience. "With real customer feedback, businesses can track issues the customer may be having," he says.
Experts advise reading your contract carefully. Vacation-rental contracts are not standardized, making it easy to slip a gag clause into the fine print. If you see any language that limits your ability to leave a review, ask to have it removed. If the owner won't, find another rental.
Even without the proposed law, non-disparagement clauses are rarely upheld in court. "In most cases where such anti-free-speech agreements have come to light, the businesses involved have been met with public criticism and a quick backhand from the courts," says Josh King, general counsel for Avvo, an online legal-service marketplace.
No matter what happens with the Consumer Review Freedom Act, one thing seems clear: The days of silencing customers with a "gotcha" contract are numbered.
Related