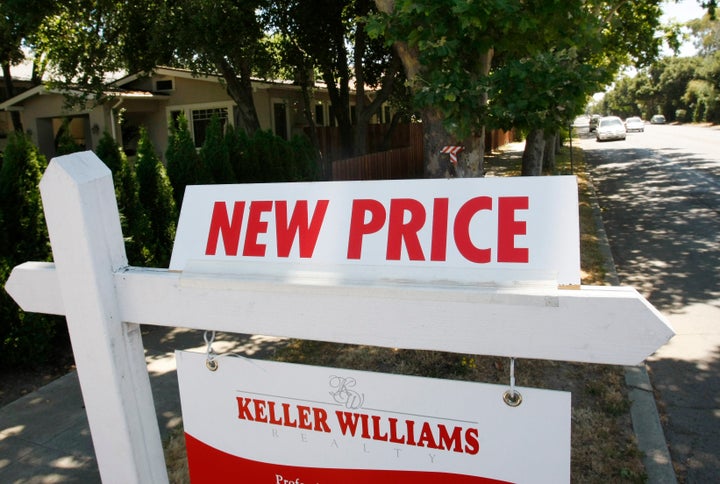 With unemployment high, markets on a hair trigger and the memory of Washington debt-ceiling gridlock still fresh, many Americans are reluctant to put their money toward any venture that could be less than fully secure.
Despite efforts on the part of the White House and the Federal Reserve to encourage borrowing and spending, many consumers and investors are less than eager to take the kinds of risks that could stimulate economic growth -- even as the economy risks entering a new recession. With businesses hesitant to hire workers, and with consumers hesitant to make big purchases, fears about the state of the economy could make the economy worse.
In the housing market, the low rates appear to have resulted in few new mortgage refinancings so far, according to NPR. The housing sector has been plagued by falling home prices for the last five years, and its recovery is seen as a precondition to the broader economic recovery.
But Americans may be leaning more heavily on their credit cards because they're strapped for cash, not because they're doing more of the big-ticket spending that drives a consumer economy.
The latest reading from the Reuters/University of Michigan consumer sentiment index showed that consumer confidence has fallen to its lowest point since May 1980.
Meanwhile, investors who took a hit during the stock sell-offs of 2008 are also steering clear of risk, the Wall Street Journal reports.
Today, wealthy market participants are more likely to eschew big gambles in the stock market and put their money into safer investments like gold or farmland.
Last week, as markets in the U.S. and elsewhere shot up and down unpredictably, global investors moved a combined $50 billion into low-risk money market funds, according to the Financial Times.
The week of August 8 saw a series of wild stock-market swings, with the Dow gaining and losing hundreds of points from day to day, following Standard & Poor's downgrade of the United States' credit rating, an unprecedented move that spooked investors.
Popular in the Community