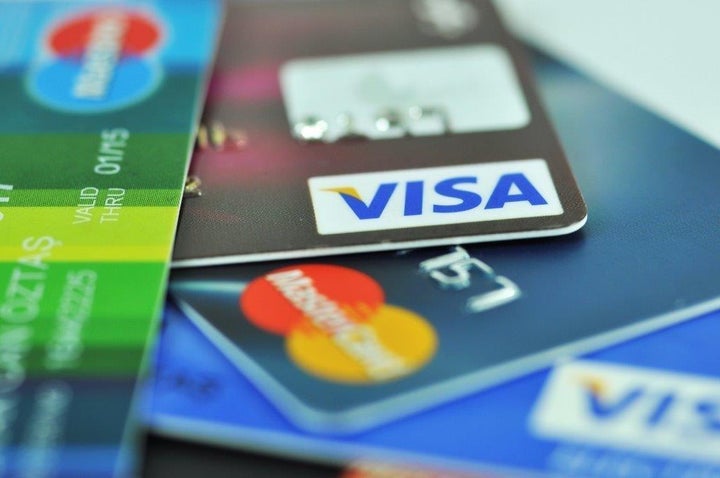 John remembers all too clearly the day the pre-paid debit card he used to pay his monthly bills, including his rent, stopped working. John could not access a balance of nearly $2000, including his paychecks, which he regularly deposited to the card. John called the pre-paid card company many times; on the rare occasions when he reached the company, he was told that there was nothing they could do to help him and that it could not explain why there was a hold on his card. John then turned to NYLAG's Consumer Protection Unit, which provides free legal assistance to New Yorkers facing financial distress, including debt collection, foreclosure, and other economic issues. NYLAG advocated strongly on John's behalf, but the company still refused to provide any information or give him access to his money. NYLAG filed a complaint with the Consumer Financial Protection Bureau (CFPB) on John's behalf. Within 24 hours, the CFPB had contacted the pre-paid card company, which promptly released the hold on John's card. Without intervention by the CFPB and legal support from NYLAG, John would not have been able to get to his own money to pay his rent and other expenses—with no explanation offered.
The CFPB, an independent federal agency, serves as a watchdog for American consumers. Created in 2010 as part of the Dodd-Frank Act, the CFPB monitors financial institutions, including banks, credit card companies, auto lenders, and debt collectors, and protects American consumers from the mishandling that preceded the 2008 financial crisis. The CFPB provides the legal framework, tools, and resources that NYLAG's Consumer Protection Unit uses to ensure that our clients achieve financial stability. Recent legislation proposes to overhaul the Dodd-Frank Act and to restructure the CFPB fundamentally. These changes would hurt vulnerable consumers and significantly constrain the efforts of advocates like NYLAG.
Enforcement with Muscle
The CFPB promotes transparency within our financial system and protects consumers from abusive financial services practices. In the past six years, the CFPB has provided nearly $12 billion of relief to 29 million consumers and has collected $589 million in civil penalties. The agency's enforcement actions include a $100 million fine to Wells Fargo for opening unauthorized accounts in customers' names; a $20 million fine and $727 million returned to Bank of America customers for deceptive marketing; a $35 million fine and $700 million returned to Citibank customers for deceptive marketing and unfair billing of credit card add-on products and services; and $23 million returned to victims of false debt collection promises by Navy Federal Credit Union. Most recently, the CFPB sued Ocwen for numerous errors that have cost homeowners both money and homes, noting that Ocwen has been "failing borrowers at every stage of the mortgage servicing process."
The CFPB's complaint database, which began accepting complaints in July 2011, has handled over 1 million consumer complaints. Over 758,000 complaints to more than 3,000 companies and the companies' responses are published on the CFPB's website. The most popular topics for complaints are debt collection, credit reporting, and mortgages. Between December 2011 and January 2017, New York City residents alone have made over 23,700 complaints to the database; this number has increased steadily each year.
Mary, a senior homeowner in Nassau County, came to NYLAG for assistance with her foreclosure case. Mary's bank, CitiMortgage, lied to her about the terms of her mortgage and the fees. Mary made large upfront payments on the loan in exchange for a lower interest rate, but she never got the rate she was promised. Mary contacted CitiMortgage repeatedly over the course of multiple years, but received no response. NYLAG got involved when a new loan servicer, Rushmore, started a foreclosure case against Mary. Despite the oversight of the court, numerous requests to both the bank's attorneys and also through higher level contacts at Rushmore, NYLAG was unable to obtain the necessary information about what happened with Mary's original loan.
After NYLAG submitted a complaint to the CFPB's consumer complaints database, Rushmore responded to the official complaint and provided most of the documents we needed to help Mary negotiate a settlement with her bank that will soon bring an end to her foreclosure case.
The CFBP's broader enforcement actions also help prevent widespread abusive behaviors. NYLAG regularly represents individual debtors in cases brought by the law firm Pressler & Pressler, LLP, which is notorious for filing paperwork based on flimsy or nonexistent evidence, counting on the fact that most defendants do not have the benefit of legal counsel that would allow them to point out these inadequacies. In 2016, the CFPB brought an enforcement action against Pressler & Pressler that required the firm to reform its practices and pay a civil penalty. Similar enforcement action will discourage such practices in the future and protect many consumers.
Legislative Proposals to Weaken or Eliminate the CFPB
While the CFPB has helped John, Mary, and many other NYLAG clients, pending legislation may severely limit or eliminate the CFBP's ability to push for financial transparency and safeguard consumers' interests. The recently-introduced and wide-ranging Financial CHOICE Act would remove the CFPB's supervisory and enforcement functions for large banks, as well as its authority to impose fines against financial institutions for "unfair" or "deceptive" practices or to make consumer complaints public. It would also change the CFPB's leadership and restrict its funding stream, therefore ending the agency's independence. Other bills being proposed would abolish the CFPB entirely and drastically restrict funding. Without the ability to conduct enforcement actions or impose fines, the CFPB would be prevented from effectively regulating the financial institutions and debt collectors that have repeatedly taken advantage of American consumers. By gutting Dodd-Frank and weakening the CPFB, lawmakers are sending the message that they serve the banks, not the American people.
Popular in the Community