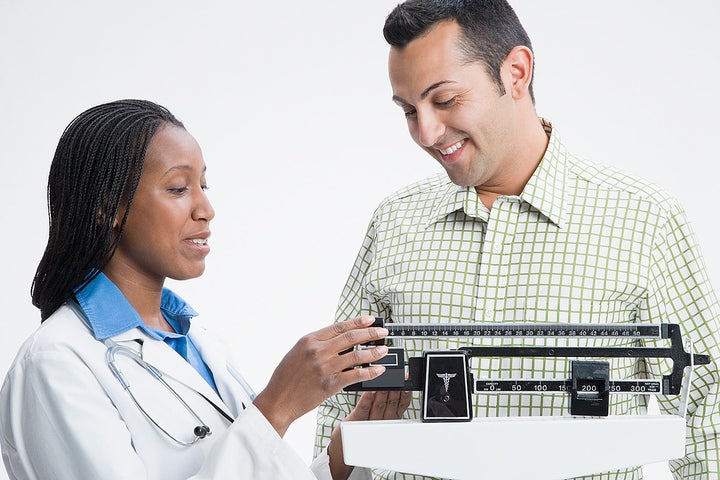 When it comes to health care reform, one question is on everyone's mind: can we actually afford it?
To borrow a recently popularized phrase, "yes we can," but only if we take the necessary steps to contain costs by improving the quality of our health care.
It's no secret that health care costs have grown steadily over the past decade, putting immense fiscal pressure on state budgets nationwide. Many are worried that Federal reform and its corresponding costs will put states too far into the red, permanently crippling their economies.
New York is certainly among this group.
Last year, employers, insurers, and individuals spent more than $126 billion on health care in New York State; $47 billion of that went to Medicaid alone, making New York the highest Medicaid spender per capita in the nation as well as the state with the highest total Medicaid spending. In the coming year, New York is looking at a budget deficit upwards of $3 billion, and that's before national health care legislation could potentially add additional costs to the State.
While the easiest and bluntest method of decreasing health care costs is to reduce provider rates -- such as across-the-board rate cuts to Medicare or Medicaid, reductions in support for charity care, eliminating coverage and payment denials -- these cuts force hospitals to find savings by making painful choices that can decrease quality and safety.
Ironically, the most effective way to contain health care costs is to bolster the quality of our care. When patients receive better care, they are less likely to suffer from costly complications or relapses that prolong the duration of their illnesses, causing them to incur additional medical costs. There are three key places for us to start.
Reducing Hospital Readmission Rates. Nationally, one in five Medicare patients who are discharged from a hospital are readmitted within 30 days, and one in three are rehospitalized within 90 days. High rates of readmission can indicate inadequate discharge planning and a lack of coordination among different types of providers, but are also attributable to socioeconomic factors, language barriers and the accessibility of key services. New York State currently ranks 29 in avoidable hospital readmissions. Readmissions are often avoidable and reducing them, even to the national average, would generate major cost savings -- not to mention tremendously improving patient health and quality of life. A key first step is to study what exactly physicians and hospitals can do to reduce readmissions.
Coordinating Care for People with Multiple Conditions. For people with multiple chronic conditions, such as substance use and mental health disorders, treatment too often addresses only a portion of their conditions. The result is that patients often do not receive treatment for all of their conditions, and they bounce between doctors, clinics, and treatment regimens. These silos generate inefficiency, redundancy, and waste in our health care system, and unnecessarily increase the costs of care. Addressing the regulatory restrictions, outdated or bulky clinical protocols for diagnoses, and incompatible treatment regimes are key elements to addressing this problem. Remember the 80/20 rule: 20% of patients account for 80% of health care expenditures. These high-need patients require very coordinated care.
Restructuring Reimbursement. New York State's reimbursement system operates under a traditional fee-for-service model that encourages volume rather than quality of care. Studies have shown that higher utilization is often not associated with better health outcomes. Issuing a single payment shared by hospitals and doctors for episodes of care could root out inefficiencies in care, improve quality, and deliver major savings.
Many efforts are already underway -- both in New York State and nationwide -- to tackle these areas where outcomes can be improved and costs can be contained. On October 28, leaders from across the country will gather at an New York State Health Foundation-hosted conference in New York City for an in-depth discussion of potential cost containment solutions.
For New York, success at containing costs may not only save our State budget and improve our residents' health, but could also serve as a model for other states as they adapt to new Federal health reform mandates. As a state with the highest Medicaid costs and some of the most progressive programs, New York has the opportunity to serve as the model of how to deal with rising health care costs.
Related
Popular in the Community