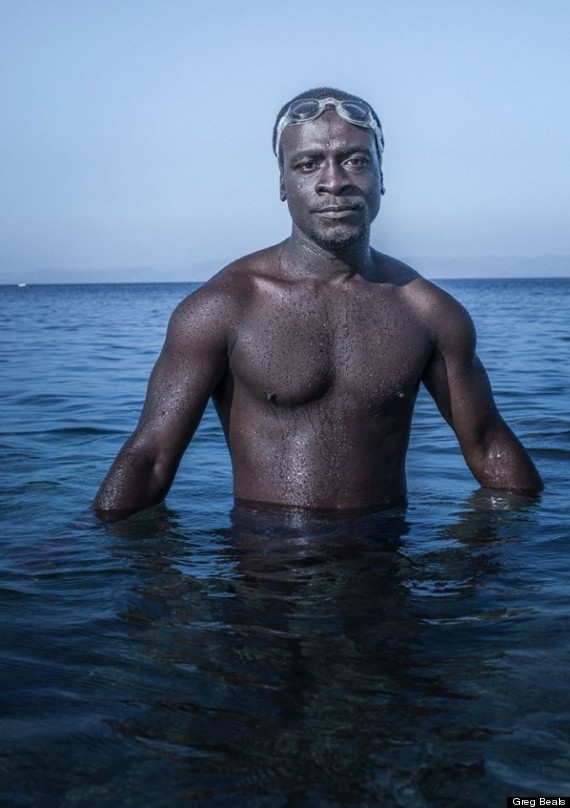 The wooden boats float on a vast sea and they are burdened with the desperate and the dispossessed. In the summer months, when the wind is calm, it can take perhaps two days before refugees and migrants are spotted and saved on the Mediterranean. On other occasions, when the seas and winds rise, they perish -- often without a trace.
The evidence of their peril arrives to us in barely noticed news feeds from places like Libya, Tunisia, Lampedusa in Italy and Lesbos in Greece. On Friday Libyan coast guard officials said a boat carrying 200 migrants and refugees was lost at sea. On Thursday Tunisian fishermen rescued 75 people who had been drifting at sea for five days. They left Libya aboard a small inflatable rubber boat bound towards Italy. The deaths take place primarily in the Mediterranean but also in the Northern Aegean, another water passage for those seeking to reach European shores.
Some 1,000 sea deaths have been recorded this year, compared to 600 in 2013 and 500 in 2012. These bleak statistics represent the end point of journeys filled with suffering.
I think of the sea and I try to keep the images associated with death out of my mind. Instead I think of my friend John. We met recently on a Greek Island where he had landed after a months-long trek from Northern Nigeria. He came to Libya, then Egypt then Turkey. From there he crossed the Northern Aegean on a rubber boat to the island of Lesbos.
John had heard stories of those who fall prey to the depths. This form of death inspired a fear in him equal to his fear of Boko Haram, a group that terrorised the area where he once lived. And so he promised himself that he would confront his fear of the water by learning to swim. I imagine him now. He is rooted in the water. He is ready to risk everything in order to find a new and better home.