"My purpose as an artist is to embrace the magnitude of humanity by getting into the spirit of the subject and conveying its beauty and emotion on canvas." – Lydia Pépin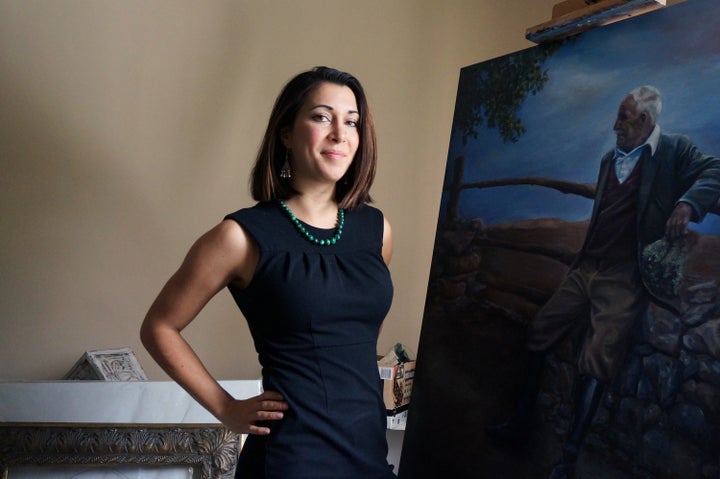 More than just the Canadian capital and home of the nation's monumental Parliament Hill, Ottawa is also becoming known for its thriving arts scene with great talents such as Lydia Pépin who paints the beauty of the city's people and everyday slices of life. But more than just a painter who replicates the mundane, Pépin has become renowned for her masterful technique where the realism of photography and the richness of oil paint magically meet in a captivating collection of contemporary portraits and cityscapes.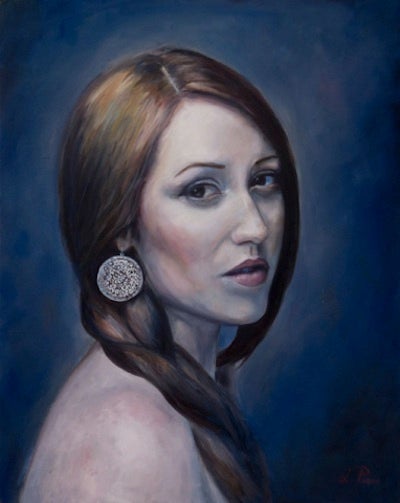 On Saturday December 10th, 2016, the citizens of Ottawa are getting an early holiday surprise with the opportunity to view Pépin's most recent works and to meet the artist herself. "Contemplations" promises to be a once in a lifetime public event where the beautifully renovated downtown Grounded Kitchen and Coffeehouse will be transformed into a luxurious lounge style art gallery and live Jazz music by the Ken Seeley Duo, drinks and canapés will set the tone for a lively celebration of art.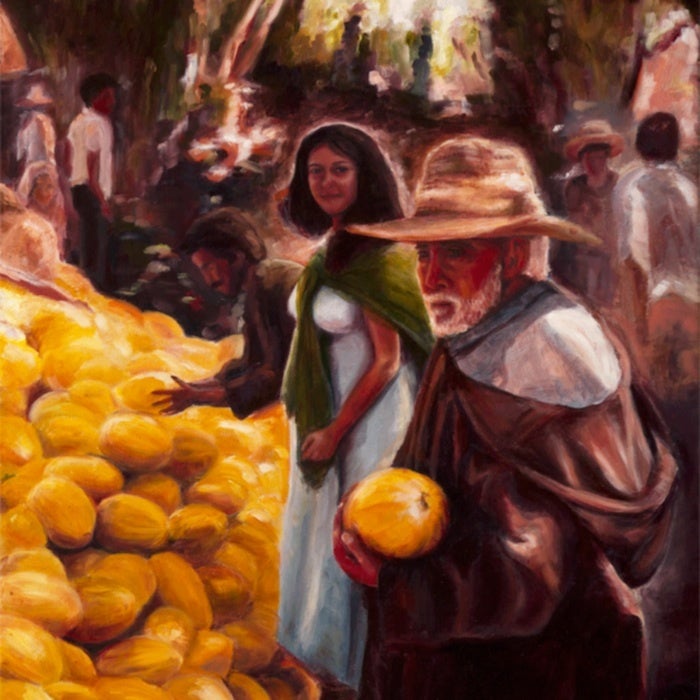 Growing up with a Spanish mother and a French Canadian father, Pépin says that she was struck by her passion for fine art from a very young age and she also developed an early appreciation for observing different people and places after spending much of her childhood traveling around the world with her parents. But it was when she began visiting museums and studying the oil paintings of greats such as Rembrandt, Gauguin and Rockwell, that Pépin's passion began to crystalize into her true purpose as an artist. Combining her remarkable artistic ability with her intuitive gift for tapping into the essence of her subjects and bringing them to life on canvas, Pépin has distinguished herself as both a sought after commissioned portraitist and a renowned contemporary oil painter.
"Over the years I have developed a process, which I find gives me a final product that translates what I try to achieve in all of my paintings," she explains. "The only part that differs is the beginning process of the subject matter. If it is a portrait, I spend time with the person to study them and get to know them. Then I do a photo shoot to study their face under various lights and from all sides, then I choose the photo which best reflects them and work on the composition from there."
Pépin's ability to capture not only the visual resemblance but also the personality and uniqueness of her subjects has resulted in her being selected to paint the portrait of Ottawa's Mayor, Jim Watson, for the permanent collection on display at Ottawa City Hall.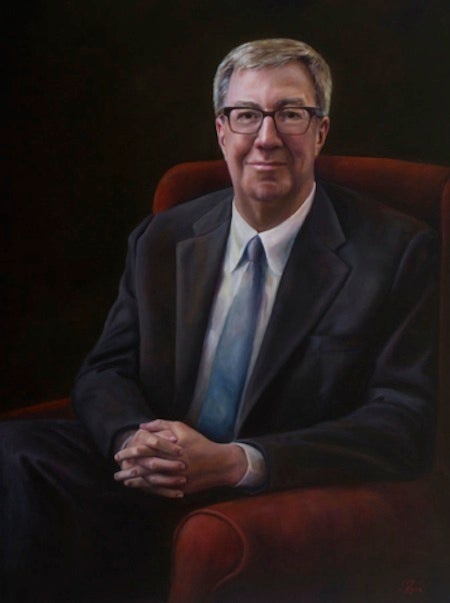 "But when I'm painting an original piece, there is something about that moment that inspires me and I try to capture that spirit and emotion," Pépin continues. "For instance in 'Peaceful Moment' I wanted to convey the serenity of the moment, and the subject's calm and relaxed demeanor. He seemed to be enjoying a breather after a long day of work and I wanted to capture that," she explains. "But as far as the technique, I work in the same combination of layers with all of my paintings. First charcoal for the outline and composition, then I use a grisaille technique to give volume, then many layers of thin oil paint glazes, alternating warm to cold colors to give it a richness of color and depth."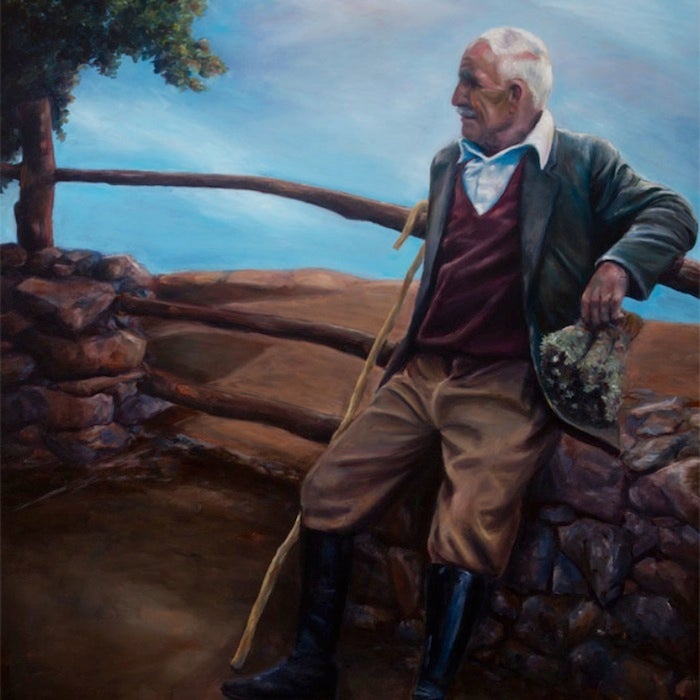 Pépin's signature style of paint has not only put her on the map as a recognized artist in Canada, she is also capturing attention in the international art scene with her work to be featured in Paris in 2017 and New York in the Spring of 2018. Her next future project is a portrait series of influential North American women where she will give insight on their current undertaking or legacy. And far as her own legacy, Pépin says ideally she would like to paint portraits for Prime Minister Justin Trudeau, Prince William and Kate Middleton and open an art gallery in Ottawa, specifically for portrait paintings.
"Perhaps the gallery idea is something I'll bring up to Prime Minister Trudeau after I convince him to let me paint a portrait of him," Pépin smiles.
In the meantime, Ottawa residents are invited to join Lydia Pépin's celebration of art and life at Saturday's highly anticipated event:
Saturday, December 10th 2016
8pm to 11pm: Free general admission (drinks will be served)
Grounded Kitchen and CoffeeHouse
You can also find out more about Lydia Pépin and her collection of work at: www.lydiapepin.com
Related
Popular in the Community