"My grandfather gave me a job!" Andrew Skurman laughs. "That's how I got so interested in architecture."
Skurman sits back, folds his arms before him and enters what is clearly an affectionate recollection. "He had a company in the Bronx making elevators and, when I was 14, they needed draftsmen, and I had been drafting already for a couple of years."
Now a preeminent architect based in San Francisco, Skurman's career has been elegantly chronicled in Contemporary Classical: The Architecture of Andrew Skurman, recently published by Princeton Architectural Press in New York. A compendious chronicle of his work in the design of extraordinarily elegant homes, villas and resorts around the world, the book is illustrated with photography of Skurman's completed work as well as of the classical architectural elements from which he drew examples that inspired that work. It is itself a beautifully designed and printed volume.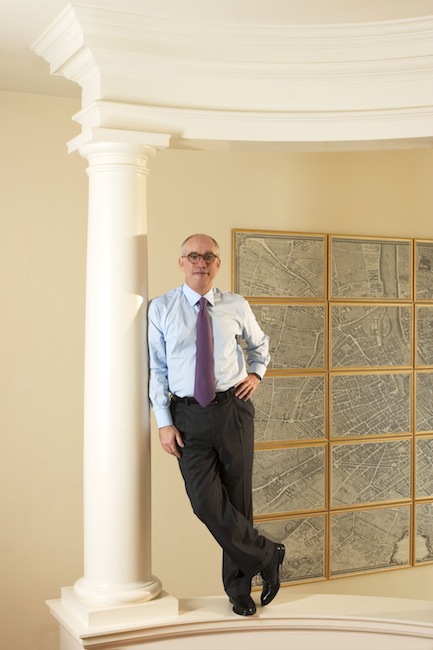 Used courtesy of Andrew Skurman Architects
The story of Skurman's early days in architecture is one of humble, though personally driven, intensities. At twelve, his 6th grade art teacher told him that he had talent, and that he should pursue fine art as a profession. "But even then I realized that I would have to make a real living. I wanted to be independent. I wanted to get out into the world and get a job, and luckily there were architects in my family. So in junior high and high school I was learning mechanical drawing and actually designing things. Houses. I made things in shop. I was obsessed with all this."
"The summer I was fourteen, my parents wanted me to go back to summer camp. But I hated summer camp. I wanted to work. So I started out helping with my grandfather's elevators."
As so often happens in the arts, a seminal moment determined the future of the young Andrew Skurman. "My grandfather took me on a sales call one day, to the great architect Philip Johnson's office in the Seagram Building on Park Avenue. When I saw that place, I was transfixed."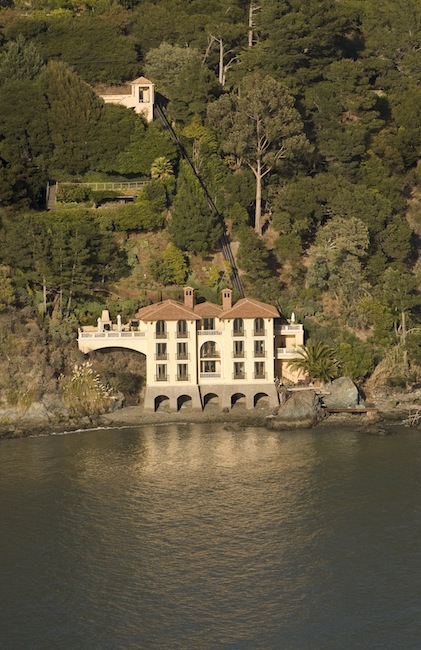 Photo by Mark Darley. Used courtesy of Andrew Skurman Architects.
The results inspired by that day can be seen in Contemporary Classical. The book is divided into three parts, showing three of the styles of architecture that have been most important to Skurman's own creativity. "Mediterranean Architecture" details several villas that Skurman has designed as well as the remarkable Resort at Pelican Hill in Newport Beach, Calif. Many examples of work that he has done along French and Georgian architectural lines are also discussed, with fine architectural photography and thoughtful explanatory text.
In every case, Skurman's appreciation of the classical in architecture is abundantly present. But his early years as an architect would not have signaled what was to come in the future.
"As a student at Cooper Union, I was a total modernist. The place was a hotbed of modernism. And I apprenticed at I.M. Pei's office in New York, where I was involved in the designing of the Boston Museum of Fine Arts addition and of the Pyramide du Louvre in Paris. I couldn't have been more modern."
His own clients nudged Skurman from the modernist camp. "Eventually, some clients wanted things that were inspired by the classical past, and as I was developing my own market niche, I saw what was going to be important to my business. I actually began turning down modern work."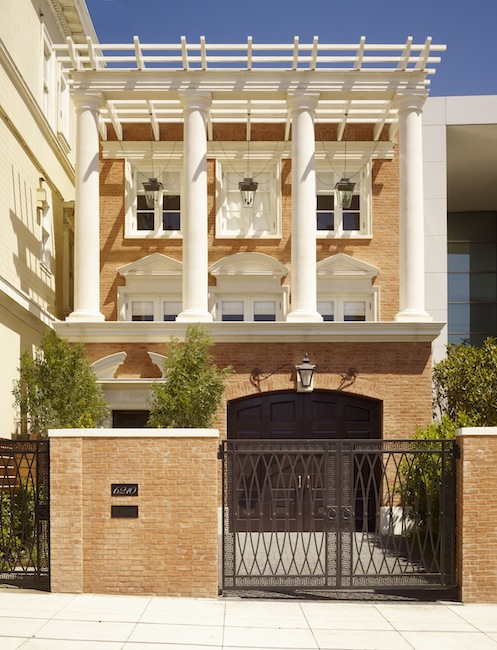 Photo by Matthew Millman. Used courtesy of Andrew Skurman Architects.
Asked whether you can't mix styles in a pleasing way, Skurman replies with a defining expression of artistic belief:
"Communities should be comprised of consistency, with variations within a theme. They should be coherent. So if someone wanted a house whose exterior followed classical themes that blended with the neighborhood, with a very contemporary interior, I would be delighted to do that for them. Unfortunately, sometimes, the people who want the contemporary interior also wish to flaunt those ideas on the outside, and that's often too much of a variation for the particular community or neighborhood. It doesn't fit well."
Photo by Lisa Romerein. Used courtesy of Andrew Skurman Architects.
Given the thoroughness of so much of his work, it comes as no surprise that Skurman cares deeply about the details. As the reader can see in Contemporary Classical, he bases his work on specific historical precedents:
"We need to use them. For just one example, moldings! We don't make those moldings up. We have a library of very fine books on various classical moldings. But we don't just copy them either. We look at the space we've designed, find molding designs that we think may be relevant to that space, and then do specific designs for it that are based on what we have researched. A French design is rounded. An English or Italian one is based on Andrea Palladio's work in Venice in the 16th century, and has a stepped look. And there are many, many others. It all depends on the situation."
Skurman is very pleased with the response that Contemporary Classical has received:
"Many books come out every year from different firms. The ones that are useful to me as a practitioner contain floor plans and details and drawings to scale. I wanted to create a book that was that kind of instructional text as well as a beautiful one. I was speaking in Houston recently, and I met some architects from a firm that had bought twenty copies of my book and given them to everyone on the staff. I was very complimented by that."
Architectural Digest recently featured the book, saying that "The past is not forgotten for San Francisco-based architect Andrew Skurman. In fact, it is a constant source of inspiration for his eponymous firm's elegant projects throughout the Golden State."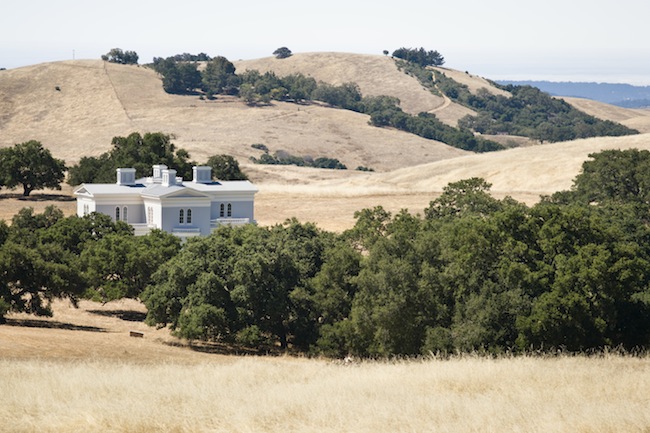 Photo by Mark Darley. Used courtesy of Andrew Skurman Architects.
Asked to define his very much ongoing career, Skurman ponders the response:
"You know, many architects are noble regionalists. Maybe they live in New England and they do shingle-style houses. Or they work in Santa Barbara, and do very fine Spanish Colonial work. I, on the other hand, love all the different classical styles. So if someone comes to me and wants a southern plantation or an Italian villa, I love that, because I get to learn a new language, a new syntax, a new way of working. And you'll see that diversity of style in this book."
Terence Clarke's story collection Little Bridget and The Flames of Hell was published last year. He is director of publishing at Red Room Press.
Popular in the Community