At the recent Salone del Mobile Fair in Milan, I sat down with my friends at luxury Italian faucet company Fantini to talk about trends in water appliances. As creative director at St. Charles of New York, I partner with connoisseurs of both cutting edge trends and timeless designs. Fantini is a brand whose repertoire includes both.
Founded in 1946 by brothers Giovanni and Ersilio Fantini, the company combines hand-craftsmanship with the latest industrial technology and is an international leader in the evolution of kitchen and bathroom design.
Here's an edited version of our discussion for all the Italian interior design lovers out there.
Lindsay Katalan: Do you notice a particular metal or finish that designers are gravitating toward?
Fantini: We are getting a lot of requests for brass, especially un-lacquered. We've started offering it as a custom finish, polished or brushed. Since it's not lacquered, it will tarnish, which is very trendy right now.
Lindsay Katalan: What about color? I'm a big advocate of using color in kitchens and bathrooms. Are your clients gravitating towards colored knobs or are they staying in their comfort zones with metal finishes?
Fantini: They're very interested in customizing their faucets and shower systems in fun colors. We've seen a huge increase in requests for bright colors, and not just for children's bathroom's.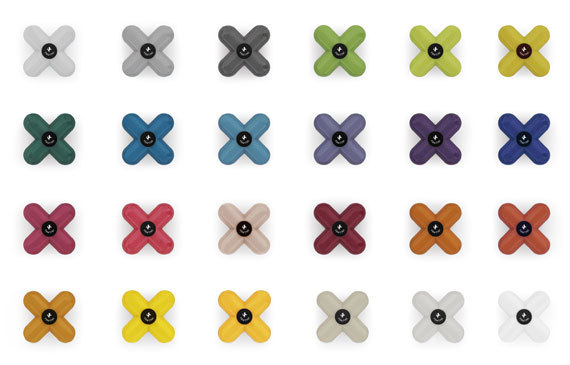 Lindsay Katalan: What are customers selecting for their kitchens? Where are the trends going?
Fantini: One of the trends we've noticed is that customers want a pull-out spray with their kitchen faucet. We currently have two kitchen faucets with this feature, one designed by the celebrated Japanese industrial designer Naoto Fukasawa. And we're introducing another version of that faucet which features both a pull-out spout and a secondary spray.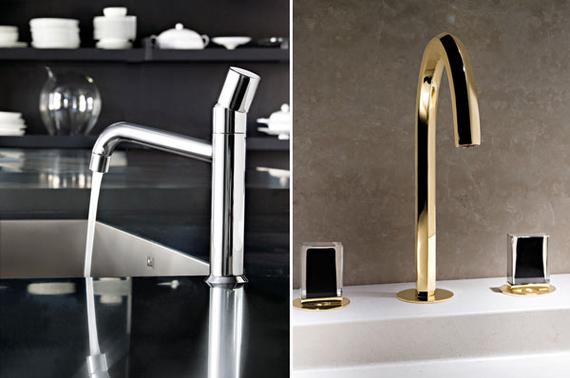 Lindsay Katalan: Is there any difference between the styles European and US clients select?
Fantini: There isn't much difference in popularity between the US and Europe. Our most successful collections are popular in both markets.
Thank you to my friends at Fantini for this exclusive interview.