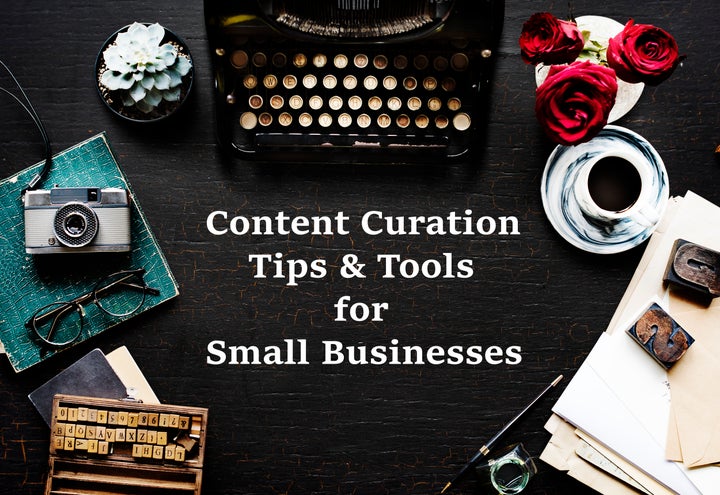 Interesting content is an essential factor in any business's successful marketing strategy. Great content provides useful information and insights that showcase your brand's strength and keeps visitors coming back to your site. It also supports a healthy SEO strategy that will keep you appearing at the top of the search results for topics that matter to your target audience.
Unfortunately, few businesses have the resources that it takes to craft excellent content. If you have tried to develop content for your website, then you know it takes a lot of time out of your busy schedule. Depending on the kind of content you produce, it can also cost a lot of money.
Content curation offers an alternative to creating your own articles, images and videos. Curation still takes some time and energy, but you can use it effectively when you follow these four tips.
Tip 1: Let Curated Content Offset Your Promotional Content
Your business needs promotional content to educate potential customers about your products and services. Bombarding fans with promotional emails and social media posts, however, can degrade your business's brand. A lot of people don't want to buy things from online businesses that seem like huge corporations. They prefer small businesses that offer a personal touch.
When you choose curated content, make sure that it offsets your promotional materials to make your business seem personal and approachable. You will also gain more traction if engagements focus on the client's problems instead of your products.
Tip 2: Choose Curated Content That Offers Valuable Information
Curated content should give your audience valuable information that intrigues them. If you share links that don't interest your followers, then they will stop paying attention to your emails and social media posts.
Keep in mind that your curated content doesn't have to focus on a specific topic. Just choose topics with some relevance to your business. This allows you to build a personality for your brand and the team behind your brand, as well as demonstrate their expertise in your field.
Tip 3: Pick Tools That Make Curating Content Easier
Plenty of online services can make it easier for you to find content that you want to share with your customers. Ideally, you want to choose tools that will help you locate and organize remarkable articles, videos and other types of content.
Pocket gives you a simple way to keep track of content that you find interesting and may want to share. When you encounter something that you like, you simply save it in Pocket. Pocket even integrates with other apps like Flipboard and Twitter so you can save images, videos, infographics and articles that you find while browsing social media.
Feedly goes a step further than Pocket by showing you content based on your preferences. If your audience has an interest in healthy cooking, then you can have Feedly locate YouTube channels and publications that cater to that interest. When you find an item that you love, you can share it with your customers. As long as you choose valuable content that pertains to your customers' interests, you should get positive results from Feedly.
For a fully automated approach, there's Martin - a Facebook Messenger Chatbot that uses Artificial Intelligence to learn what you like to post to your Facebook Business Page, and curates fresh, relevant content for you. Martin gets smarter the more you use it, by learning your preferences and what your audience finds most interesting.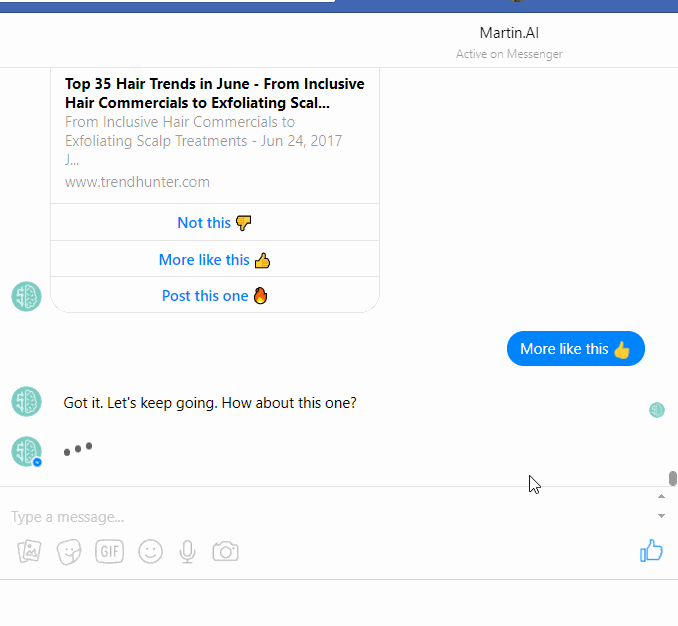 Tip 4: Use Link Retargeting to Get More Out of Content Sharing
Before you share content, you can use a link retargeting service to shorten the URL that will allow you to show banner ads to your followers based on their interests. RetargetLinks offers a link retargeting service that adds cookies to users' computers when they click on your links. Later, the cookie gets recognized by publishers that display 15 ads on the user's screen as they browse the web over time.
When you use link retargeting, you get the opportunity to be top of mind after the content is shared because the banner ads will keep appearing over a period of about two to three weeks. They'll see your curated content right now. Later, they'll see an advertisement for your business. It gives you a chance to balance your curated and promotional content so you can develop your brand while increasing sales.
As social media and inbound marketing remains one of the most popular ways for people to discover content, companies will need to use more tailored and insightful curated content to keep followers interested and engaged. With the right knowledge and tools, you can make all of your posts work for your business.
Popular in the Community