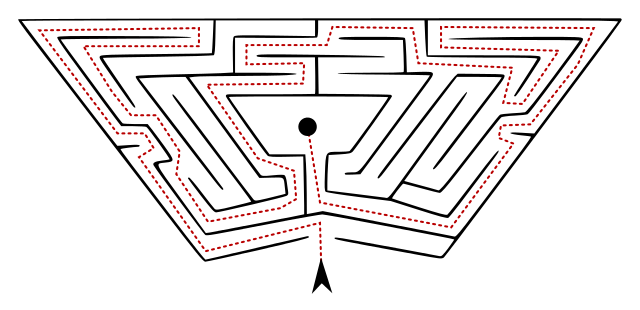 Content marketing is more popular than ever, with Content Marketing Institute's 2017 study reporting that 89% of B2B marketers are leveraging content marketing as an integral part of their business growth strategy. Before you put pen to paper to start your content marketing; however, the CMI study also found some pretty depressing numbers as well:
Only 28% of marketers report finding success in their content marketing efforts, and of these only 6% report the ability to measure and scale their efforts across the organization
Only 3% of marketers rate their content marketing program as extremely successful
59% of marketers are unsure or have no clarity on what a successful or effective content marketing program is
The Internet is drowning in content
The reality is, the Internet is drowning in content. And it continues to grow. Back in 2013, Google's PR team shared that it knew of 30 trillion webpages available to index and search as part of the web. Only four years later, they updated the number to a whopping 130 trillion, a massive increase! The trend shows no sign of decelerating, with 70% of marketers in the study expecting their organizations to produce more original content in the coming year.
What does this mean for you? It means that as competition mounts marketers need to work harder to break out of the pack and rise above the noise.
Your headline can make or break the success of your content
According to Copyblogger, on average, 8 out of 10 people will read headline copy, but only 2 out of 10 will read the rest. This means that title development is the most important element of creating winning content, because it's the compelling hook that will draws your audience's attention -- or not.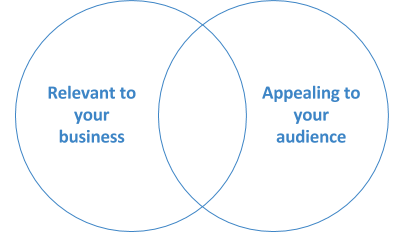 Effective marketers find the convergence of content that's appealing to your audience, and content that's relevant to your business.
Three keys for crafting winning content
1. Listen in on the conversation

Look at online communities like Quora and Reddit for a quick way to get a pulse on what questions and topics people in and around your space are looking at. Are they searching for reviews and comparisons? Are they looking for help on how to use their products? By looking at these tools, you can quickly develop a list of topic ideas and keywords to begin brainstorming ideas from.
2. Curate your ideas relentlessly
Great news rooms have editors that help curate information. Historically they would ask the question, "is this newsworthy?" because space was limited. There were only so many inches of column that you could fit into a paper, and this created a discipline that we're not subject to in online articles today. However, you should be asking your self the same questions all the time, "is this worth writing about?" Effective content teams treat their time like it's gold. Copyblogger puts it well, that a monthly post that your reader remembers (and shares) is worth a lot more than a weekly post they'll forget. A memorable monthly article beats four soft weekly posts every time.
Tools like note-taking app Notejoy can be an effective way for teams to create a shared repository of ideas and headlines, and collaborate on drafts together, and Grammarly is a useful tool ensures grammatically correct, typo-free content.
3. Create a learning loop
A common mistake that teams make is to develop a content plan based on a list of a keywords and a schedule, rather than focusing on testing their content strategies and doubling down on successful strategies. Content marketing is about creating valuable content that attracts and retains a high-value audience for your business. While creating a repository of content might serve that end with occasional hits, teams should carefully consider how they decide to measure what's working or what's not. Pageviews and followers are often considered vanity metrics, for instance, because they are often loosely tied to business goals. While every team's metrics may be different, here are some metrics to consider:
Engagement: social shares, comments, inbound links: the more engagement that you see on your posts, the more signal that you have that the article or headline is doing.
Leads: A marketing qualified lead (MQL) or email subscription to your list can be a very strong signal that customers are engaging with your content and want to hear more.
Influenced sales: Measure whether or not sales to your business have been affected by visitors who engaged with your content.
Some final thoughts
Don't treat your content and blog posts lightly. Great content can take time, research, and writing. When you reread your posts, ask yourself:
Have I given my readers the best information that I can?
Have I given my readers something to think about, take action on?
Are there any words I can take out?
Support HuffPost
The Stakes Have Never Been Higher
Related
Popular in the Community