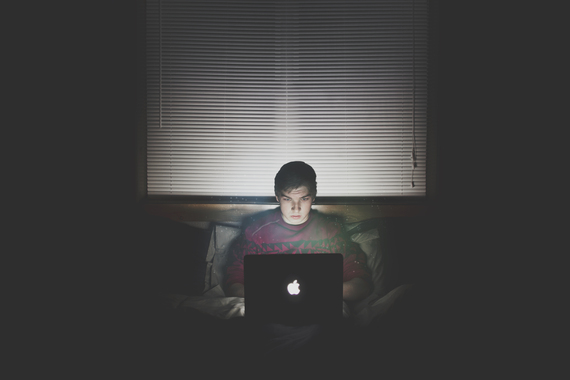 Photo Credit: flickr.com/photos/cadencrawford
Marketing is undergoing a massive transformation that has been fueled by content, social and mobile technologies. A little less than a year ago, I wrote about the "three pillars" for modern marketing to help marketers navigate these industry shifts. At that time I spoke about the importance of streamlining content strategies across search, social and mobile to truly engage customers at every touch point. However, content marketing has progressed significantly over the last several months, bringing new challenges and opportunities for brands. Though brands understand how important content can be, 70 percent of marketers say they lack a cohesive, strategic approach to content, according to Altimeter. That's why today, I'd like to focus on performance and how keen attention to measurement and optimization is what marketers need to get them to the next phase of content marketing success.
Data-Driven Content Creation
It can seem a daunting task to determine what types of content resonate most with consumers. However, the modern marketer has access to more data than ever to help them understand how their content performs and stacks up to competitors'. By leveraging both historical and real-time data, content creators can discover what content will perform best instead of relying on the lengthy and often expensive trial-and-error method. In fact, data should play a significant role in the entire content creation process -- all the way from initial development to publication and analysis.
Today's predictive analytics capabilities allow marketers to cut the guesswork out of content. By preemptively forecasting the potential ROI for content campaigns, marketers are better equipped to decide which content opportunities to pursue. Forecasting revenue and cost savings not only improves marketers' strategy, but it also helps marketers make a stronger business case to executives. The Custom Content Council found that 42 percent -- or $18 billion -- of the $43.9 billion allocated to marketing last year was spent on content marketing efforts. When that much time and money is on the line, using data analytics is a critical step in ensuring content performance success.

Closing the Loop With Measurement and Optimization
In addition to implementing predictive analysis during the ideation phase, marketers should also leverage data during distribution to maximize the lifetime value of their content. When marketers are ready to publish a piece of content, they can tap into predictive analytics to identify which channels would be the best fit for distributing that content. If a piece of content is better fit for a social campaign as opposed to an email campaign, that prediction can save precious time and money. After publication, measuring content performance allows marketers to lengthen the lifespan of a given piece of content. If you see something is performing particularly well for example, you can highlight it across multiple channels to draw in more consumers. Also, you can feed that knowledge into the next content creation cycle. By learning what worked, what didn't, and why, you can optimize for premium performance during each subsequent content cycle.
One example of a successful data-driven marketing cycle is British Airways' email campaign to promote its Executive Club mobile app. In partnership with e-Dialog, the brand employed predictive analytics to develop an extremely targeted mobile campaign. For one, they used historical customer data to forecast which type of device (desktop vs. mobile) each customer would use to access the content. In addition to tailoring for device type, British Airways mined customer data and consumer habits to further customize the content before hitting "send." The results proved that data-driven targeting and optimization were highly beneficial. The campaign spurred 250,000 downloads, which was more than double their goal, and the mobile-optimized emails had a significantly higher click through rate.
The British Airways example is only one instance in a sea of marketing campaigns strengthened by data. Their success can be emulated across industries and channels. The main takeaway is that they succeeded in implementing measurement and optimization throughout the entire content lifecycle from inception to publication and beyond. Further, they'll be able to use the knowledge gained from the success of that campaign in future strategies. With measurement and optimization, marketers everywhere have a much greater chance at moving the needle toward the overall objective: engaging with customers while maintaining a healthy ROI. When you feed the content cycle with data, you're strengthening your marketing program not just for today, but for the future.
Calling all HuffPost superfans!
Sign up for membership to become a founding member and help shape HuffPost's next chapter