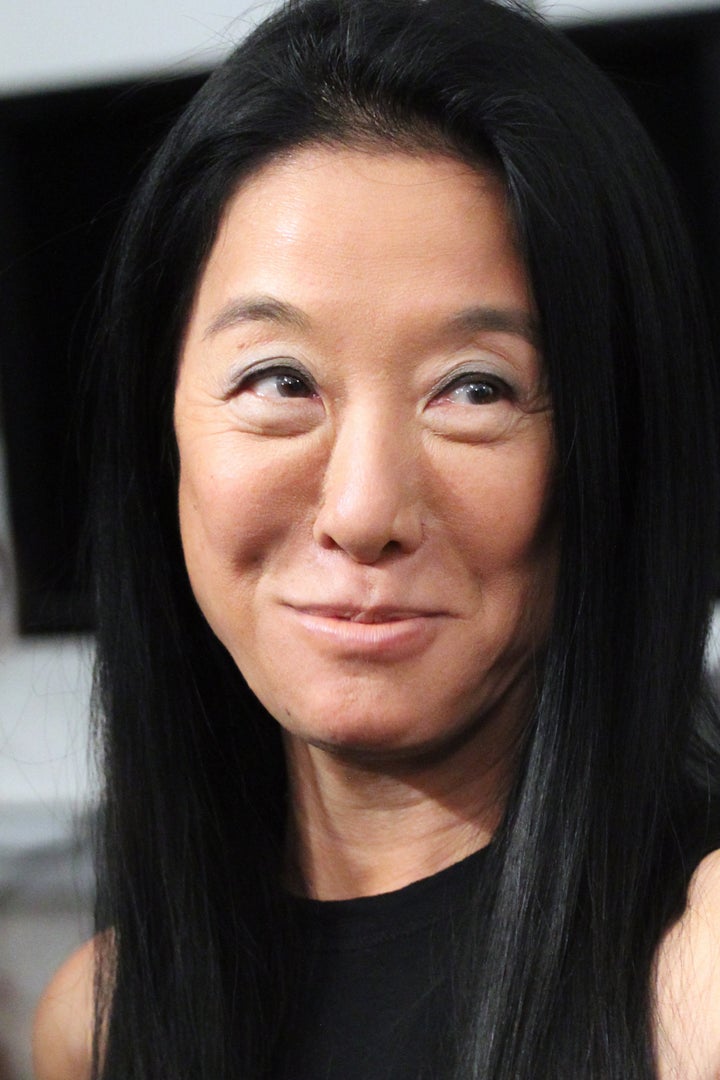 Every season I threaten to retire from the Fashion industry. Twenty one years later I am still in it, and see no immediate exit to this fulfilling career of mine. As I see it, working in the Fashion industry is like being married. You go through the dating process; you experience the dazzle and excitement at the "newness" of it all. You feel butterflies in your stomach when you're in the presence of the one you love, and pain when you're apart. You're like a giddy schoolgirl when you talk about your mate. Then, there are those moments when you feel stuck, bored and a bit on disconnected, distant, and uninterested. That does not mean you are no longer in love, just that you need to be reminded about what made you fall in love in the first place. That is when you take a vacation, go on a second honeymoon, change the scenery and rekindle the flame.
You may ask what exactly do I have to be bored with. I am on a different set every day, working with different people all the time. One day Harpers Bazaar, Vogue, Glamour, or Lucky, the next day Women's Health, Juicy Couture, Payless, or Target. It still can become routine. And human tendency is to settle and then start to drift or become complacent.
Fashion Week is always that second honeymoon for me and the industry. Mercedes Benz Fashion Week is the opportunity for artists like me to showcase our work to the world and demonstrate what we can do. We remind Editors that we are still on the market--that we, along with the designers have a story to tell. Fashion Week is not about the designers alone. It also serves as a platform for hair, makeup, nails and stylists. It is an inspirational platform for students, aspiring designers, stylists and anyone dedicated to the world of fashion.
This season, Fashion Week once again, did not disappoint. We added to our list of great designers Degan, Sanders, Tim Coppen, Lisa Perry, Gen Art, Mataano Sisters, and my regulars Son Jong, and the lovely Vera Wang.
This season with Vera Wang was evermore special. Usually, I just come in, we select the colors and I run out. This season, I had the opportunity to watch this legend at work. Miss Vera, is a master at what she does. Watching her with her team is most exciting. Vera Wang is very hands on. She was right there with the models as they tried garments on, shortening, loosening, tightening, draping, and so on. Her interaction with her staff was phenomenal. The respect she shows them and the ease they have while in her presence is great. She really seems to thoroughly enjoy what she does, and the team surrounding her. I am still impressed and very much inspired.
The collection continues to exceed the Vera Wang standard of greatness. From supermodel Joan Smalls, to the legendary Andre Leon Talley, she had some heavy hitters at her show.
This season's designers provided much entertainment for their viewers. Spring 2013 will prove to be color friendly. The use of textures, prints, and layering of garments continues to dominate the runways from designers such as Osklen, Degan, Sanders, General Idea, and Falguni and Shane Peacock pushed the envelope.
My team of artists rocked with me--my loyal regulars, Chanelle Morris, Tadihiro Max Isawaka, Maisie Dunbar, and my newcomers Sashanie Gray, K Abercrumbie Gathers, Indigo, Nancy and my new team coordinator and partner, Zoe Vickers.
The excitement continues as Fashion Week spills over to Europe and yours truly may be catching a flight to report on the life and style of those in the Fashion Industry "across the pond".
REAL LIFE. REAL NEWS. REAL VOICES.
Help us tell more of the stories that matter from voices that too often remain unheard.