One clothing company is producing what it calls "fashion for the digital age."
Until recently, 3-D printing was limited to large companies. But the cost of the technology has plummeted in recent years, putting it within the reach of fledgling firms and empowering mini-manufacturers like Continuum to create products on their own, rather than relying on a factory.
Part design lab, part fashion label, the company aims to offer the experimentation of the catwalk to anyone with an Internet connection. "It's silly to say that being able to create something is limited to professionals," said founder Mary Huang. "This is a generation of people who customize avatars, where everyone has access to creativity."
Continuum's website gives a buyer the ability to manipulate online images of clothing, adapt the virtual blueprints to his or her body and purchase them as tangible objects.
Huang and her partner, Jenna Fizel, who received more than $10,000 in Kickstarter donations to get the company off the ground, digitally print the fabric and sew the pieces together.
Continuum says it "specializes in production runs of one," resulting in "truly unique" items that have included dresses, shoes and bikinis. The 3-D printed plastic used for the bikinis is nylon, Huang points out, "so it's not really so far, chemically, from fabric."
But 3-D printing flips that idea on its head. The technology cuts a designer's manufacturing costs to zero until a customer has ordered a garment. As a result, designers can now afford to experiment in small batches and sell apparel in limited editions.
Big fashion brands like Nike are already experimenting with 3-D printing and customization. For years, the shoe company has allowed buyers to customize the color and design of its footwear using Nike ID. And earlier this month, the company unveiled the world's first printed football cleat. Rumors are already swirling that the shoe will offer even more personalization, such as a heel designed particularly to the shape of your Achilles.
To be sure, 3-D printed clothing is still years from entering the mainstream. For one, the apparel isn't exactly affordable. A bikini top on Continuum's site runs between $250 and $300, and shoes cost around $900 a pair. And there are still some kinks to be ironed out in terms of the clothing's wearability. Wired notes that the bikini's interlaced plastic rings yellow over time when exposed to direct sunlight.
But as the technology advances and prices continue to drop, everyday Internet users may soon start drawing their wardrobes on a desktop.
Continuum oversees an expanding database of clothing design files that people can download to their computer, at no cost, and print out at home if they own a 3-D printer. Judging from the boom in 3-D printer sales -- which grew by more than 35,000 percent between 2006 and 2011 -- such a scenario could become increasingly common.
"There are these moments in recent history when technology changes how things are made," Huang said. "This is the time to do that for fashion."
Check out Continuum's 3-D printed bikini below:
Related
Before You Go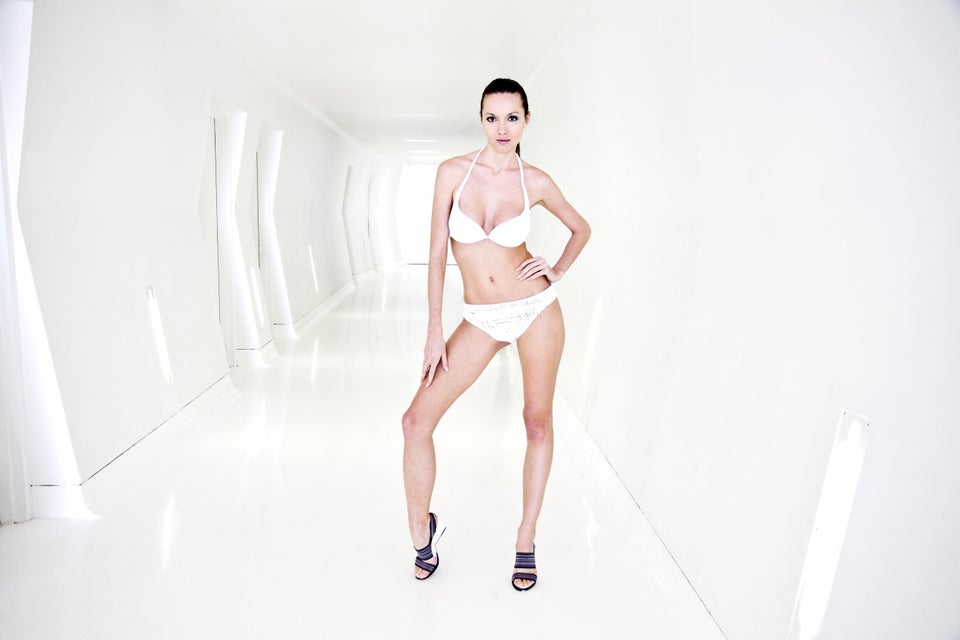 Continuum 3-D Printed Fashion