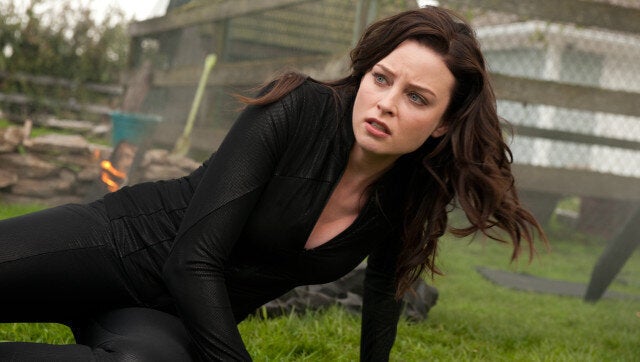 Specialty channel Showcase has announced that sci-fi television show "Continuum" has been renewed for a second season.
The phenomenally successful series, which performed very well over the usually slow summer season, will begin production on the 13-episode season 2 in Vancouver in 2013. Ratings for the show shattered all previous Showcase premiere records, and dominated its Sunday night 9-10 p.m. timeslot.
"'Continuum' was a tremendous success for the channel," said Barbara Williams, Senior Vice President, Content, Shaw Media, in a press release. "We are proud to green-light such a prolific ratings hit and original series for a second season, and to continue Kiera's journey through time for our dedicated viewers."
A one-hour police drama centered on Kiera Cameron (Rachel Nichols), a cop from the year 2077 who finds herself trapped in present-day Vancouver, "Continuum" follows Cameron as she searches for a group of convicted criminals from the future, known as Liber8. With unexpected assistance from teen tech genius Alec Sadler (Erik Knudsen), Kiera concentrates on bringing down the terrorists before they can change the course of history forever. Impersonating a local law enforcement officer to expedite her investigation, she forms an uneasy alliance with her new partner, detective Carlos Fonnegra (Victor Webster).
In the season finale "Endtimes," Kiera raced against the clock trying to prevent a Liber8 bombing, which ultimately killed hundreds of innocent people. The shocking twist led to an explosive finale, leaving many unanswered questions.
Seems that fans won't have to wait too much longer for some well-deserved answers.
Popular in the Community