An upcoming exhibition at the Museum of Modern Art (MoMA) in Manhattan is a sad metaphor for the perennial contradictions between art, architecture and the people who love them both.
Yesterday, MoMA announced an expansion that will demolish the exquisite, bronze-clad American Folk Art Museum next door, designed by Tod Williams and BillieTsien 13 years ago.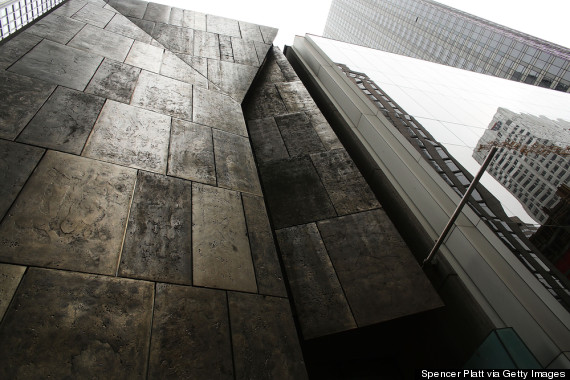 Simultaneously, it unveiled a roster of its 2014 exhibitions. Among them is Frank Lloyd Wright: Density vs. Dispersal, scheduled to open Feb. 1. It's one of those iconic shows that promise to pack the museum with visitors, all willing to wait in line for hours to see a 12-foot by 12-foot original model of Wright's Broadacre City and a six-foot-tall drawing of his Mile High skyscraper.

That's where the contradictions lie.
After MoMA's last expansion in 2004, attendance grew to 3 million visitors annually. But inside, its space is still chaotic in some areas, and claustrophobic in others. Saying they're unable to accommodate the Folk Art Museum's floor plates as they add 40,000 square feet, architects Diller Scofidio + Renfro reluctantly imply that to save it, they'd have to destroy it.
So the popularity of architectural exhibitions like Wright's is driving MoMA's expansion, even as it destroys modern buildings to accommodate them.
Wright's archives were acquired by MoMA and Columbia University last year. The new exhibition draws from models and drawings to explore the contradictions of his oeuvre, both urban and suburban.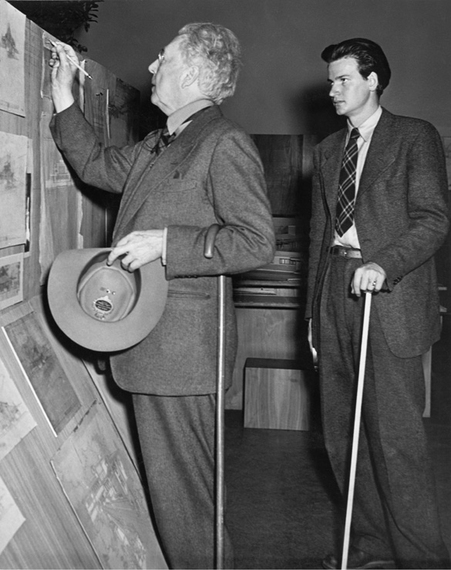 "The thrust of the exhibit is an ambivalence or tension or paradox in his attitude toward the city - there's a fear, even a loathing, of the industrial city, with its centers of production and manufacturing," says Barry Bergdoll, MoMA's acting chief curator of architecture and design.
Thus Wright's designs for Broadacre City, an ideal, planned community that harkens back to Jefferson's agrarian ideal -- with its Usonian Houses, its web of highways to accommodate the automobile, and its telephones and telegraphs that change relationships between community and proximity.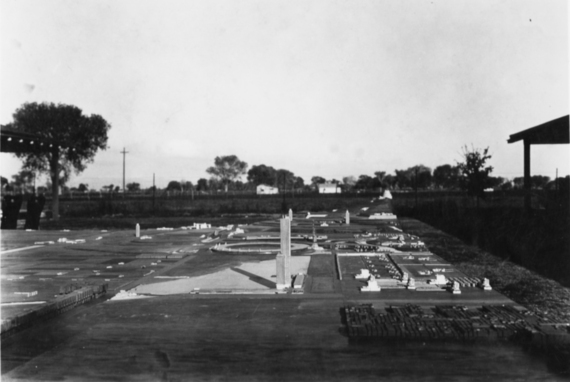 But did it inspire the sprawl that 21st-century suburban dwellers must now endure?
"Broadacre was a planned, dispersed city," Bergdoll says. "There was careful zoning and an underlining grid with towers for the cities. It looks like sprawl, but it has a much greater role for guiding and planning."
Still, the unintended consequences are harsh today, especially in places like Southern California, Northern Virginia and the Research Triangle of North Carolina.
Ironically, at the same time he was extolling the virtues of Broadacre City, Wright was designing tall buildings for the urban core. "Le Corbusier and Mies were making themselves famous for skyscrapers, and he was saying: 'I worked for Louis Sullivan, and I can do tall buildings too,'" Bergdoll says.
In addition to his Mile High skyscraper, the exhibition will feature Wright's unbuilt design for the Call Building in San Francisco (1912) and the 19-story Price Tower in Bartlesville, Okla., constructed in1956. His only built skyscraper, it's set out upon the Great Plains.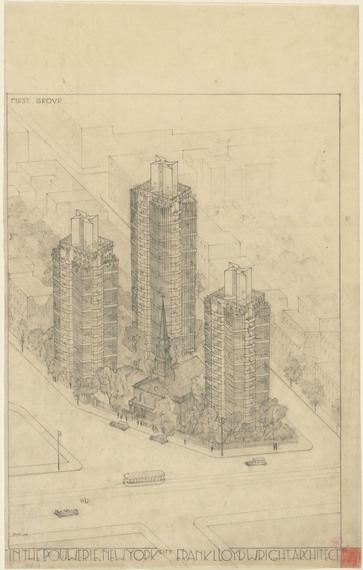 "If you go to Price Tower now, it's a hotel," Bergdoll says. "You wake up and see the prairie spread out before you, unlike New York City."
Wright wanted his architecture to live passionately, in harmony with nature -- but he was also inspired by the idea of the tall, tall building.
"He wanted to embrace the idea that people were contradictory," Bergdoll says.
That's an unfortunate fact of life, for those who love the American Folk Art Museum, but also those who love the blockbuster shows.
Because, like the suburbs of California, Virginia and Carolina, they're destined now only to grow bigger.
The exhibition runs through June 1.
J. Michael Welton writes about architecture, art and design for national and international publications. He also publishes a digital design magazine at www.architectsandartisans.com, where portions of this post appeared first.
REAL LIFE. REAL NEWS. REAL VOICES.
Help us tell more of the stories that matter from voices that too often remain unheard.