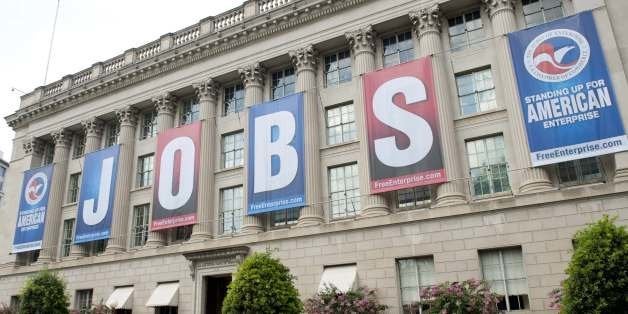 WASHINGTON -- A report released Monday by Public Citizen's U.S. Chamber Watch lists some of the corporations donating major sums to the U.S. Chamber of Commerce for lobbying and campaign activity.
The report listed 24 corporations that voluntarily disclosed their 2012 contributions to the Chamber of Commerce on their own websites. The companies together gave $8.75 million. At least $6,516,500 of the contributions were not tax-deductible, according to the report -- meaning that they were available for use by the Chamber for lobbying and campaign activities.
Contributions available for political and lobbying use came from big American companies including 3M, Aetna, AFLAC, American Electrical Power, Capital One, Cummins, CVS Caremark, Deere & Company, Dominion Resources, Dow Chemical, Ebay, Exelon, Metlife, Microsoft, Noble Energy, Prudential Financial, Qualcomm, Union Pacific, Wellpoint and Yum! Brands. Four corporations -- Intel, Merck, PepsiCo and Reynolds American -- did not disclose how much of their Chamber contributions were not tax-deductible.
In 2012, the Chamber spent $136.6 million on lobbying and $35.6 million on campaign advertising, nearly all of which went to back Republican candidates. The group does not disclose its donors because it is organized as a 501(c)(6) nonprofit trade association.
The donation information was released as part of the Center for Political Accountability's index of corporate political disclosure. The center works to get corporations to adopt policies covering their political and lobbying activities, including working to get voluntary disclosure provisions adopted.
The Supreme Court's 2010 Citizens United decision opened the door to corporations, unions and -- following a subsequent lower court ruling -- individuals to spend unlimited sums on independent political activity. Few corporations openly spend out of their treasuries or donate to super PACs, which are required to disclose their donors. Instead, it's been speculated that corporate political spending has gone largely through nonprofits like the Chamber, since they do not disclose donors and thus protect corporations from public backlash over potentially controversial political donations.
"The U.S. Chamber of Commerce uses its considerable political reach to influence elections, but doesn't tell the public where it gets most of its money," Jake Parent, coordinator of Public Citizen's U.S. Chamber Watch, said in a statement. "That makes it the poster child for why we need stronger contribution disclosure rules."
Public Citizen has called for disclosure laws to push into the open contributions funding political advertising by nonprofits like the Chamber. The watchdog group has also endorsed a policy being considered by the Securities and Exchange Commission that would require publicly traded companies to disclose their contributions to politically active nonprofits and trade associations in their normal corporate filings with the agency.
"There is nothing new in this report," Chamber of Commerce spokeswoman Blair Latoff Holmes said in an emailed statement Monday. "Public Citizen has made it clear that it does not want the business community to participate in key matters of public importance, and today's report is just another failed attempt to achieve that partisan goal."
"Corporations do NOT support increased political and lobbying 'disclosure,'" reads the letter, signed by U.S. Chamber of Commerce President and CEO Tom Donohue, Business Roundtable President John Engler and National Association of Manufacturers President and CEO Jay Timmons.
The letter, disclosed by the Center for Public Integrity, called the Center for Political Accountability's disclosure advocacy a "powerful ploy" meant to create "the illusion that most corporations are supportive of increased broad disclosure of spending on so-called political activities."
This story has been updated with a statement from the Chamber of Commerce.
Before You Go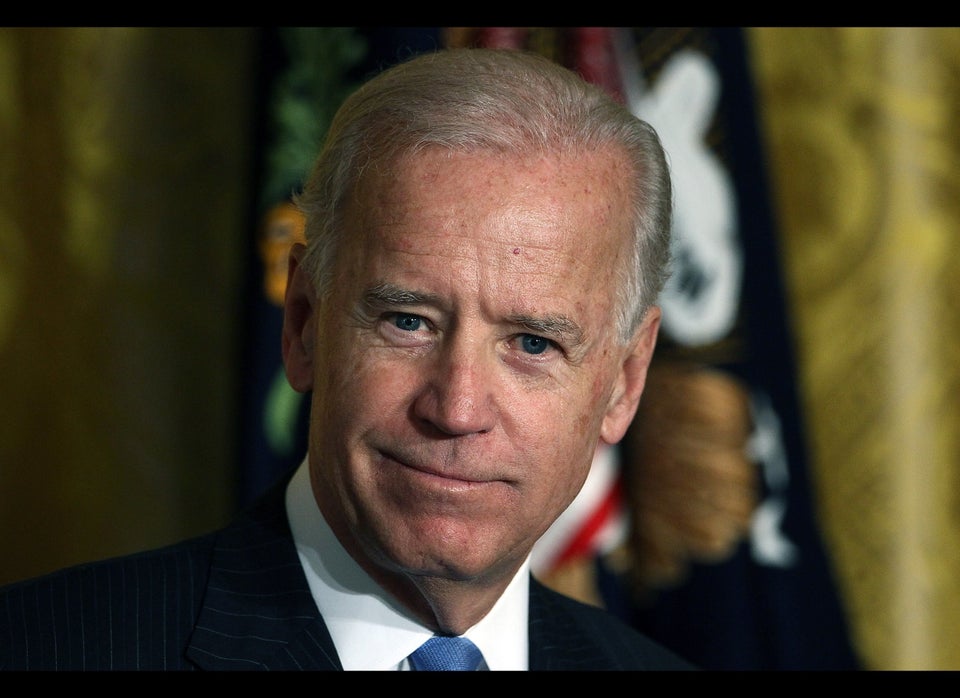 The Obama Cabinet
Popular in the Community