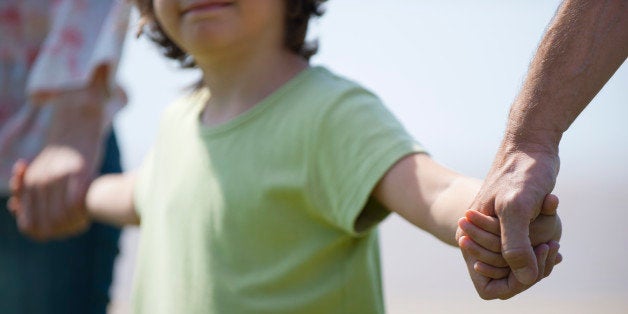 The August 1st article in The New York Times entitled, "Suicide on Campus and the Pressure of Perfection," warned against the dangers of lawn mower parenting. This term, which was new to me, refers to the style of parenting in which we clear obstacles and risks for our children so that they do not fail. When my children were born, I knew that I did not want to be a helicopter parent. I did not want to be a tiger mom, either. But, like most parents, I have been a bit of both - and have certainly mowed down an obstacle here and there.
The April 2014 Atlantic article, "The Overprotected Kid," called out for children to build fires and climb high - and for parents to trust that children are capable of assessing risk. 2014 and 2015 were also full of mommy bloggers romanticizing 70's summers - the ones we like to remember from our youth in which boredom and less supervision yielded countless adventures. There were risks and dangers, too. Scraped knees were trophies. A trip to the ER for a broken anything and getting a cast to sign were coveted adventures...until we actually had them.
The articles and posts, though, seemed to do little to change our children's overscheduled and micromanaged lives - including those of my two boys. But they did speak to a growing sense of anxiety harbored by this generation of parents. We are overwhelmed by media, overwhelmed by 24/7 access to work, overwhelmed by the opportunities we and our children now have, and overwhelmed by a desire to help our children succeed. In the end, we seek to control things that we can't, including the lives of our children. In our attempts to get everything right, we may be getting some important things wrong.
Recently, a friend asked me how to help his son avoid making the "mistakes" he felt he made in his twenties. You can't, I told him, and he won't. He will make his own mistakes...not your mistakes. We can only hope that our children can learn to learn from their mistakes at an earlier age, and this will only happen if we let them make a few.
With this in mind, I let go of controlling my children this summer. At least I made an effort to do so. I didn't look for a violin instructor for their summer vacation. I didn't make my children do math every day. I didn't download any new coding apps or assign them research projects or plan science days. And, yes, I have done all of these things in the past.
I sent them to overnight camp for the first time. I didn't choose the one with the USTA ranked tennis pros or the robotics program. I chose the small one in the woods with the least structure and the greatest emphasis on character. There was no direct contact for two weeks. I was not allowed to pick out their activities or influence their selections. It was parental letting go bootcamp.
They came home full of stories about adventures in the woods, new friends, and games they had made up. They also asked me for an extendable leash for the summer, using a dog walking analogy to drive home their point. They asked me to let them wander and take risks - and pull them back only when necessary. This stands in contrast to my my usual instinct - let them loose only after they prove that they are ready.
Most summers, I take my boys on a mother-son camping trip. I do this intentionally on my own so that the boys will see moms/women as capable in the outdoors. This year, the boys asked to build the fires, to light them, to pitch the tent and to go off exploring on their own. And I let them.
I bought them Swiss Army knives and let them use them. I discovered that whittling brings out their quiet and focused side, not their ninja side as I had long feared. I pinned a plastic bag with a few dollars and a walkie talkie to their life vests and sent them off kayaking to the store to buy ice cream and play with the town dogs. I let them play manhunt and capture the flag in the dark with the older children.
They asked to climb the second highest peak in the Adirondacks and we went. I alternated walking with them and hanging back to let them talk on their own and set their own pace. I listened from a distance as my nine year old delivered numerous plot spoilers from the Harry Potter series and shared a taxonomy of imaginary things. It took him close to an hour to detail the characteristics of and the differences among vampires, ghosts, demons, wizards, goblins and more. They took on three more high peaks and have asked to do more next summer.
Something wonderful happened over six weeks of relative freedom. They bonded with each other. They learned how to make up their own games with what they have around them. They started to notice and appreciate the natural world. They even did their own experiment on erosion with their friends on the beach - something they would have resisted had it been my suggestion. They slowed down a lot and grew up a bit.
I also learned that my role as a parent is changing. At work, I keep in mind the advice, "Know when to lead, when to follow, and when to get out of the way." This proves much harder and much more impactful in parenting.
School will start in just over a week. The boys may not be as far ahead as they have been in past years. I may be back to my tiger mom self. But I hope the confidence and competence the boys have developed - and the memories they have created - will last through the year.