 Take a look at the celebrities with the most controversial Halloween costumes in recent history:
Chris Brown as a terrorist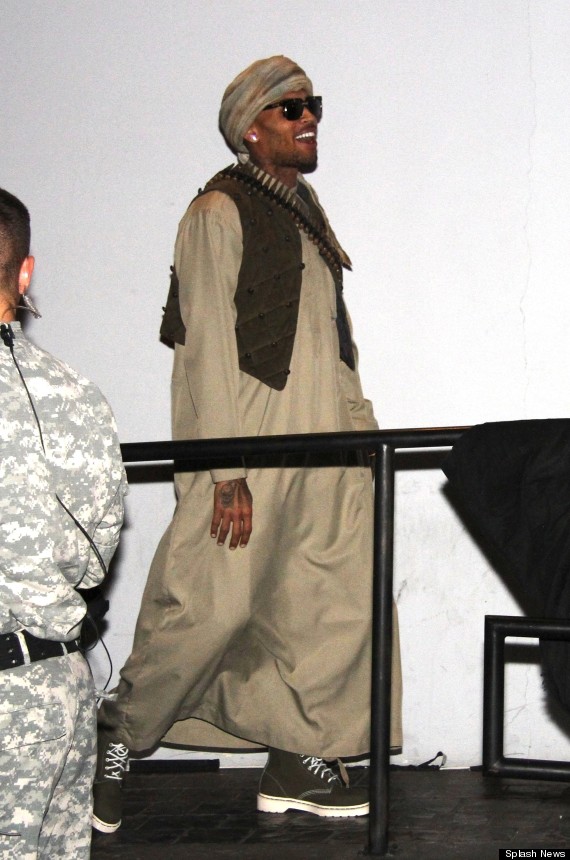 No stranger to controversy, Chris Brown dressed as a terrorist, wearing a turban and fake assault rifle, to Rihanna's Halloween party in October 2012.
Heidi Klum as Goddess Kali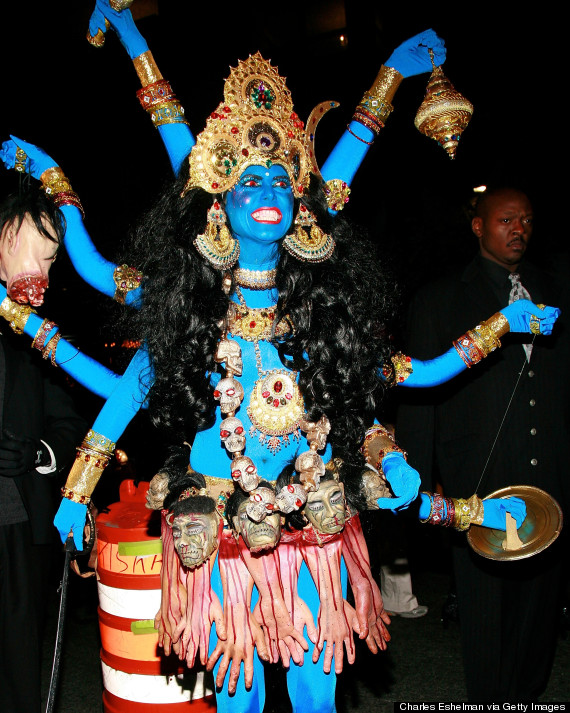 Klum is known for her commitment to Halloween. But the supermodel landed in hot water in 2008 when she went dressed as the Hindu Goddess Kali. Hindu-American leaders demanded an apology from Klum for "posing as a sacred figure," and for "using the religion for decoration or to advance [her] selfish agenda."
Julianne Hough As Crazy Eyes Controversy struck when Julianne Hough donned blackface and bantu knots in her hair to complete her costume as Crazy Eyes, a character from "Orange Is The New Black." Hough later took to Twitter to apologize for the offensive costume, writing, "I am a huge fan of the show 'Orange Is The New Black,' actress Uzo Aduba, and the character she has created. It certainly was never my intention to be disrespectful or demeaning to anyone in any way. I realize my costume hurt and offended people and I truly apologize."
Deryck Whibley and Ari Cooper as Avril Lavigne and Chad Kroeger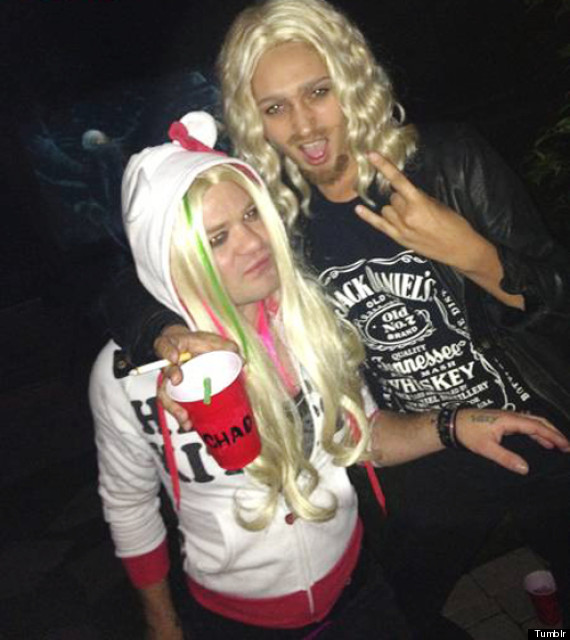 Deryck Whibley and his girlfriend Ari Cooper started trouble when they dressed as Whibley's ex-wife Avril Lavigne and Lavigne's then-fiance, Nickelback singer Chad Kroeger in 2012. Kroeger shot back at Whibley on the Nickelback Twitter account, writing, "Hey Deryck loved the costumes! We were going to dress up as you guys this year but all the parties had celebrity themes haha! -CK." Ouch.
And finally, here are a handful of celebrities who clearly saw nothing wrong with cultural appropriation in the name of their "Indian princess" costumes. As Gawker puts it, "when the entirety of your costume is 'I am a person of a different race, LOL,' that qualifies as a racist costume."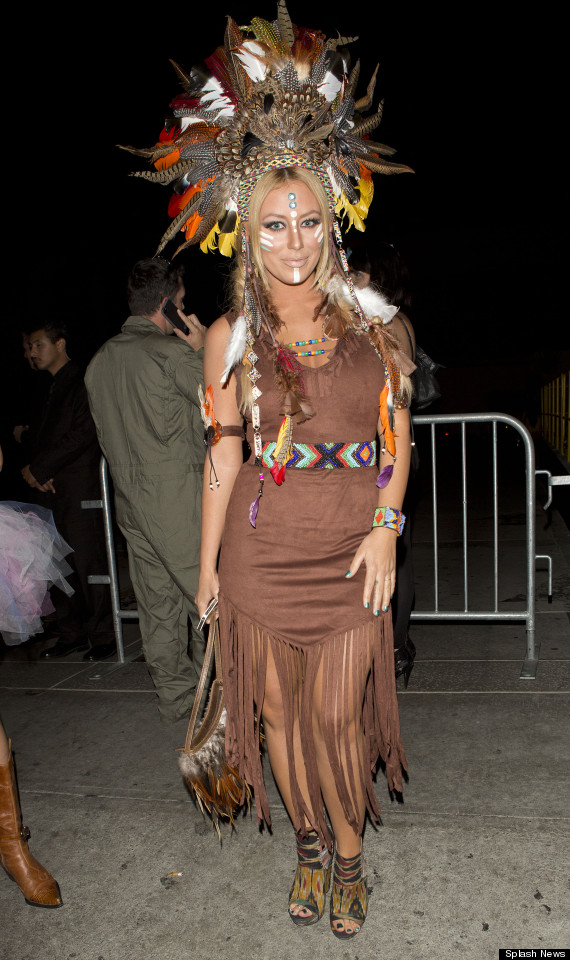 Kourtney Kardashian, 2011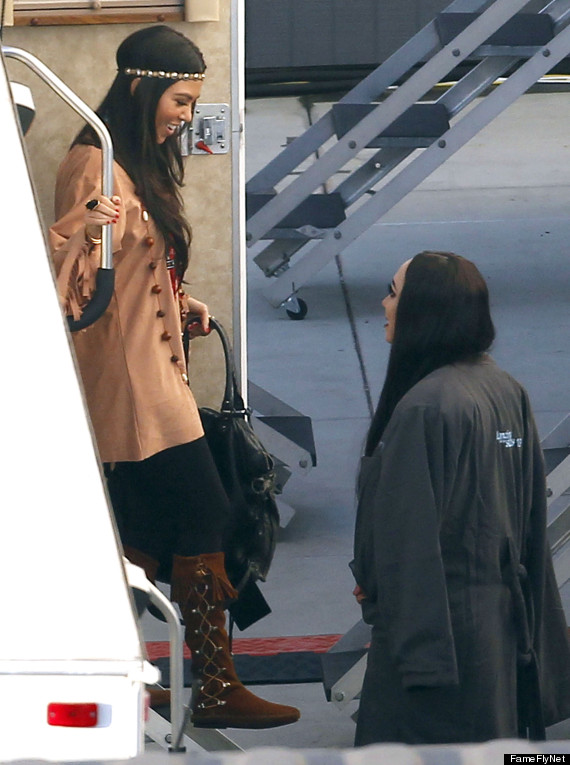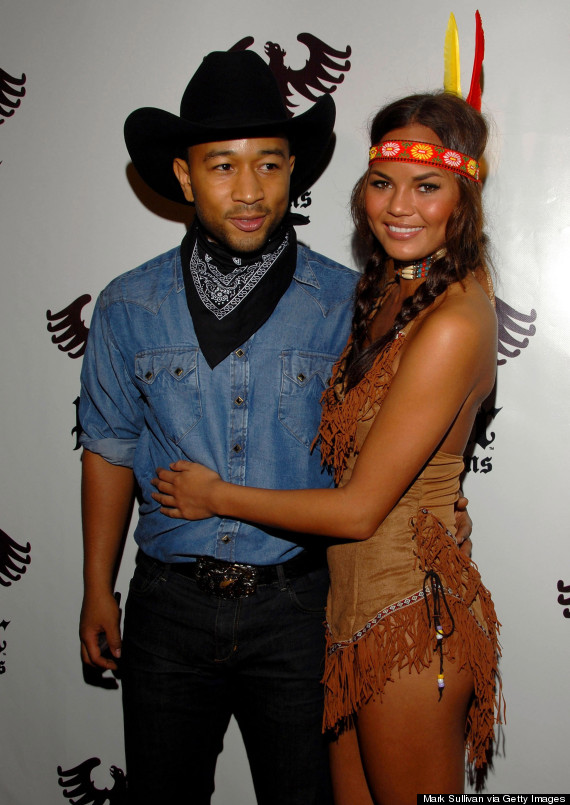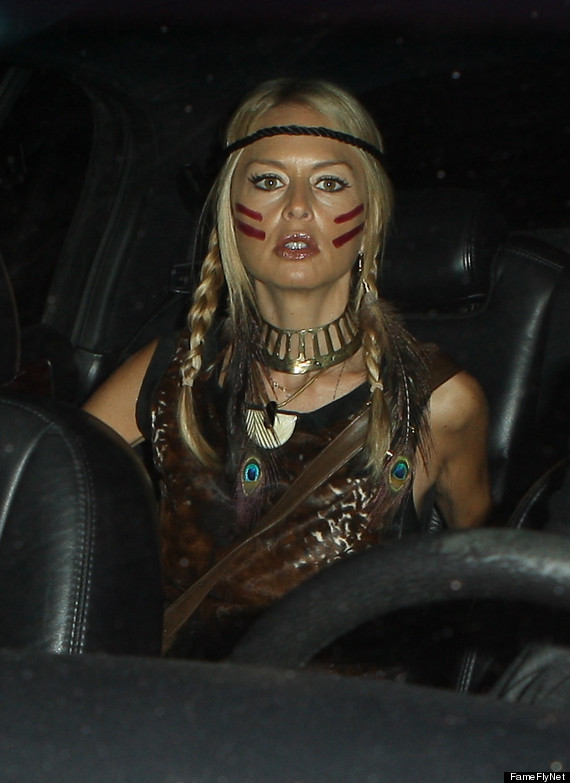 Before You Go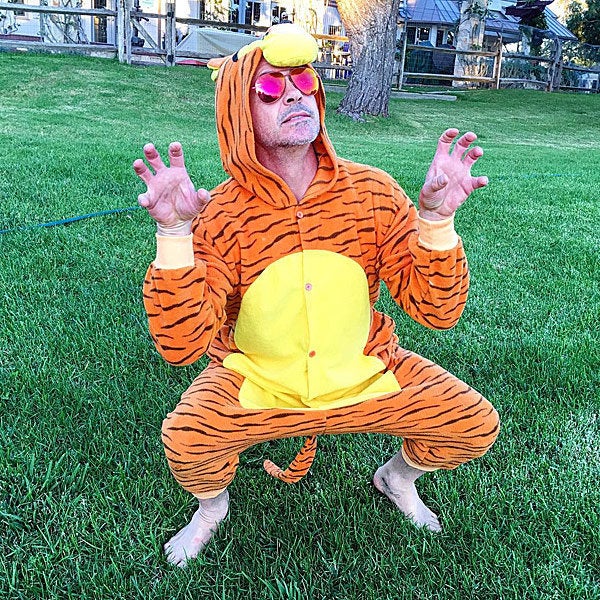 Amazing Celebrity Halloween Costumes
Popular in the Community