 * Labor unions and Duke Energy biggest Democratic backers
* Sheldon Adelson among donors to Republican convention
* Democratic host committee took out a $10.9 million loan
By Alina Selyukh and Alexander Cohen
WASHINGTON, Oct 17 (Reuters) - Companies including Duke Energy, AT&T and Bank of America spent millions of dollars to help stage both the Republican and Democratic conventions, despite restrictions by th e Democrats on corporate funding for their event, financial disclosures showed on Wednesday.
The Democratic convention last month marked the first time the party, seeking to set an example, had set limits on sources of funding. It banned donations from corporations and lobbyists and capped individual donations at $100,000.
Technically complying with the corporate money ban, several large corporations contributed free-of-charge goods and services to the account funding the Democratic National Convention. Scores more donated to a separate fund, New American City, exempt from those limits because it was meant to finance activities "of ongoing value" to the host city of Charlotte, North Carolina, and not the Democratic event itself.
Republicans had no similar restrictions on donations for their convention in late August, and brought in money from dozens of corporations as well as some of the biggest individual givers - topped by billionaire casino mogul Sheldon Adelson.
Adelson gave the largest sum, $5 million, to the Republican event. The second-largest sum, $4.4 million, came from Florida financier William Edwards and one of his companies, Marketing Solutions Publications Inc.
The biggest financial backers of the Democratic convention, where President Barack Obama officially accepted his party's renomination on Sept. 6, were labor unions, contributing almost $3 million. Unions are a traditional source of cash for Democrats.
Obama is being challenged in the Nov. 6 election by former Massachusetts Governor Mitt Romney, who accepted the Republican nomination at his party's convention in Tampa, Florida, on Aug. 30.
In all, Republicans raised $55.3 million for their convention, spending $52.4 million and ending with little debt.
On the Democratic side, the main "Charlotte 2012" fund sponsoring the convention raised $24.1 million, according to the filings. It took out a $10.9 million loan and organizers still owe almost that amount after spending $29.9 million.
The New American City fund, which had no funding limitations, raised $19 million and spent $19.6 million. It also holds $1.3 million in debt.

Charlotte-based Duke Energy was the strongest corporate financial muscle behind the Democratic convention, giving $1.6 million in in-kind donations by providing office space and furniture, travel, consulting and parking spaces, according to Federal Election Commission disclosures
The company also wrote a $4.1 million check to New American City. Duke Energy Chief Executive Jim Rogers contributed a total of $339,523 in both regular and in-kind donations for travel and personal staff expenses for fundraising, according to the filings.
Duke also guaranteed a loan that Democratic convention organizers had to take out to cover a money shortfall, party officials have said.
In the weeks leading up to the Republican convention, party sources said they were also coming up short of the financing goal and that operatives were seeking to fill the gap.

Where Republicans came through with wealthy donors such as hedge fund manager Paul Singer and chemical executive David Koch who gave $1 million each, Democrats had help from companies in-kind gifts.
For instance, AT&T financed $298,562 worth of "delegate bags" and "catering for suites" for the main convention fund and gave $1 million to the New American City fund, according to Wednesday's filings.
The company gave the Republican convention fund $3.1 million, FEC filings showed.
Charlotte-based Bank of America contributed $271,864 worth of furniture and office space to the Democratic convention and gave $5 million to the New American City fund.
The bank gave Republicans $1.1 million, filings showed.
Democrats also received $71,521 worth of catering from Microsoft Corp, $69,590 worth of delegate bags from the Coca-Cola Company and $27,000 worth of food and service items from Costco. Half Moon Bay Brewing Co provided $5,000 worth of beer and Chiquita Brands International Inc supplied $4,000 worth of bananas, among others.
Microsoft and Coca-Cola were among more than 120 companies and organizations that contributed to the Republican convention.

Democrats' biggest labor union donors, giving $500,000 each, were the Service Employees International Union, the American Federation of State, County and Municipal Employees and the United Association of Journeymen and Apprentices of the Plumbing and Pipe Fitting Industry.
The New American City fund also received large checks from Time Warner Cable Inc, meetings and events planning firm Experient Inc, Wells Fargo & Co bank and Charlotte-based Mechanics & Farmers Bank, according to the filings.
"Beyond showcasing Charlotte for the entire world, the convention generated millions of dollars in economic activity for our community and valuable infrastructure improvements," said Dan Murrey, executive director of the Democratic host committee. "We have accomplished all of this without passing any of these costs on to the taxpayers."
Republicans' other biggest contributions included $3 million from Cisco Systems Inc, $2.5 million from cable systems operator Bright House Networks, $2 million from the oil industry lobby American Petroleum Institute and $1.5 million from the Vinik Family Foundation. Jeff Vinik is the owner of the Tampa Bay Lightning hockey team.

Before You Go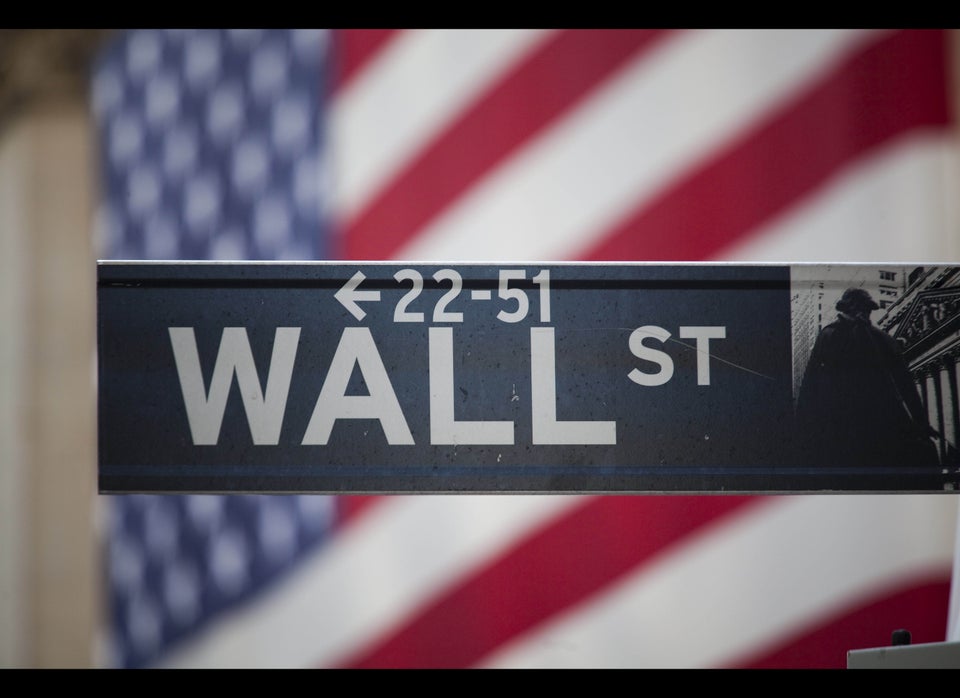 14 Facts Obama Doesn't Want You To Know
Popular in the Community