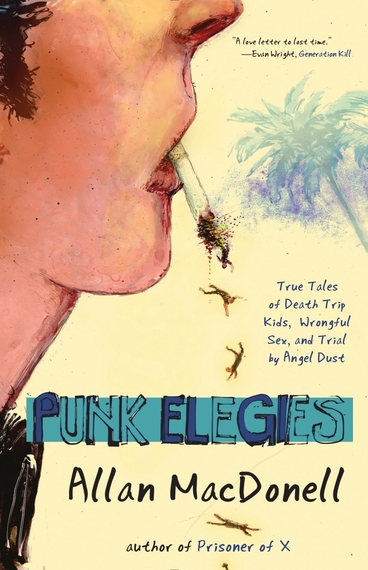 Allan MacDonell's terrific new memoir Punk Elegies published at Rare Bird Books is one of the most entertaining books I've read in sometime. It's at once horrific, well written and funny. Punk Elegies the only book in recent memory that can sit on the shelf along with the other classic books on LA punk. Lexicon Devil: The Fast Time and Short Life of Darby Crash or Marc Spitz's We Got The Neutron Bomb among others. MacDonell's book is different because it is a first hand account of living in the legendarily decadent Canterbury housing development in Hollywood which housed most of the important bands of the period to Brendan Mullen's legendary underground "club" The Masque. Punk Elegies chronicles that wonderful period when punk was an experimental trip that could have become anything before the asshole jocks came from Huntington Beach and ruined it.
I should also mention it has all the sex and drugs you could possibly want to keep you engaged. I highly recommend it to you and any other enthusiast for this kind of music. MacDonell is the only person I know who can write beautifully about the ugliness of truth and honesty of being in your 20's in Punk LA.
MN: What prompted you to write this book now? Did you need time, perspective with age to make sense of the period?
AM: My prompt was that I got fired from an Internet startup, and I was awarded unemployment insurance. I decided to look at that $450 a week as my version of a MacArthur Genius Grant. Then I asked myself, "What is it that Allan MacDonell's peculiar genius is most suited to do?" The answer to that became Punk Elegies.
MN: How reliable is your memory? I'm always fascinated by memoirs and wonder how much of the details in a memoir are fabricated. Did you keep diary for the years 1976-1980? Did you fictionalize part?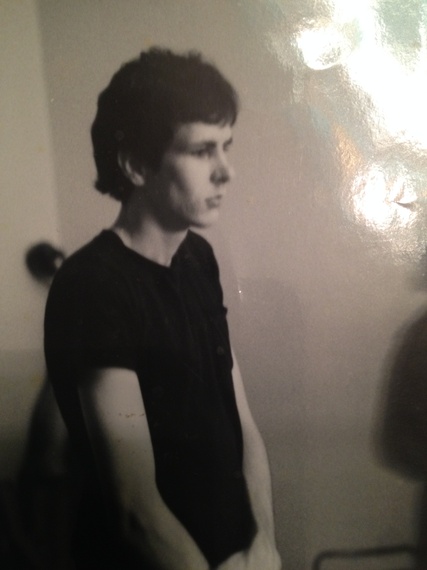 AM: My memory is as subject to the influence of my imagination as anyone else's is, I'm sure. With that caveat, I have a reputation as a repository of sharp and clear recollections that everyone else would prefer were forgotten. I've never had a diary that I haven't thrown away, but I'd been retelling myself all the stories in Punk Elegies, and about 70 more, almost since they happened. About eight years ago, I started jotting them down in a single notebook.
MN: How did you remember all these details in Punk Elegies? Do you see an element of memoir to be fiction? I can tell you hat documentary is.
AM: I was able to locate an archive of 1970s San Francisco bathhouse guides online. The way the last section of Punk Elegies pictures the action at Animals, a pre-AIDS S&M bathhouse, checks out with accounts of the time. I also downloaded soundboard files from an April 27, 1980, Clash show at the Roxy that I write about toward the end of Punk Elegies. The sound files verified the stories I've been telling myself about that show ever since I was on the way home from it. To the extent that this research bears out my version of these particular events, it gives me confidence in my memory in general. As for the Punk Elegies dialogue, obviously something like Slash founding editor Claude Bessy's sustained rant deriding Johnny Cougar and Mafia influence on the American entertainment complex--while tossing back free black Russians at the Whisky--is largely words I've filled in. Still, I'm fairly hopeful that the intent of Claude's witty and incisive critique is not misrepresented.
MN: Tell me a little about the significance of the Masque, the Whisky A Go-Go, and Licorice Pizza.
AM: The Masque was a basement under a Pussycat Theater with concrete walls and a cement floor. Literally underground bands took to an un-elevated stage at the Masque and played for their lives, in fear that the crowd might attack what it deemed a poseur performance. The Whisky was a hallowed Sunset Strip nightclub that raised the Masque bands to an elevated stage and presented them to kids coming in from the surrounding valleys and beach communities. Licorice Pizza was a record store across Sunset from the Whisky. The Licorice Pizza parking lot is where all the Masque brats lurked around while the Masque bands played to Vals at the Whisky.
MN: You mention that all the kids of 1977 felt special. Was there a sense that this culture was going to become international phenomena influencing generations of kids?
AM: An artistically spectacular and cash-rich legacy was a certainty for each and every one of us.
MN: You mention Black Randy a lot. I always loved his Metrosquad album, Pass the Dust; I Think I'm Bowie. Was this book a move to connect with your dead friends or is it merely an exercise in excision or neither?
AM: When you were hanging around with Black Randy, noteworthy things tended to happen. He was perhaps the smartest male in the entire scene, and arguably the funniest human being I've ever witnessed being funny. Everyone who knew Randy at all has half a dozen go-to stories--hysterical, life endangering, appalling and proud and shameful stories. Also, everyone who knew Randy at all has that deal-breaker story of how he burned them so bad, they would never let him in the house again. AIDS got Randy. I wouldn't mind connecting with him again, but it can wait.
MN: Writing for Slash (legendary punk publication in LA in the late '70s/early '80s) put you in touch with the whole LA punk scene and opened up doors for you. Tell me a bit about how Slash prepared you for the rest of you career.
AM: That magazine gave me a lot of access, and I met people through writing for it that I might otherwise not be able to imagine. I had a ton of fun with the four founders, and they were very kind to me. That said, Slash was the first publication I ever worked for that would rather have a featured writer quit than pay that writer. In this way, Slash was 30-plus years ahead of the Internet content-provider curve.
MN: How do the people in your life today feel about Punk Elegies? How does your current wife feel about all of your intimate details about your previous life available to the public to gawk at?
AM: The feedback from people in my life is primarily positive. After all, these are people who already know me, and my details, and are in my life anyway.
My current wife was nervous about reading the manuscript. I thought maybe I should leave the house for a day or two. She started with the prologue, and I heard laughing from the other room. She pretty much burned through the book, and was laughing and teary eyed at all the parts where I'd hope a sentient reader would be laughing and teary eyed. She confessed that the sex scenes riled her up a bit.
MN: I found some of it uncomfortable in its honesty.
AM: The first time I read John Fante as a kid, it was Ask the Dust, the narrator irritated me with his pettiness and flamboyant self-regard. I remember thinking: Doesn't this writer realize he's created a creep here? A few years later it dawned on me that yes of course Fante was completely aware of the creep he was revealing, and that Fante's refusal to flatter his alter ego is an act of generosity. I've aspired to write like that ever since. Sometimes that ambition works out better than others.
MN: Is your first wife "Tommie" fictionalized or was she a composite character? If so have you kept in touch with her? I'm sure she would love to read this (or not).
AM: Tommie the Punk Elegies wife has been subjected to decades of narrative layering. Any real-life person connected to people drawn from my memories has plenty of room for plausible denial. My first wife and I are not in contact.
MN: When I interviewed you for my documentary <Back Issues: The Hustler Magazine Story, we discussed how you came out of the punk scene and brought that to Larry Flynt Publications. I see Hustler as very punk. Was that attitude something you brought to the rest of your career?
AM: I did a reading at Skylight Books in Los Feliz, and someone asked, "What's the most punk thing you ever did?" Skylight had placed a copy of Prisoner of X: 20 Years in the Hole at Hustler Magazine on a rack behind me. The most punk thing I ever did is in that book. It was faking out House of Representatives Speaker-Elect Bob Livingston so he resigned from office to avoid a sex scandal on the same day that the House of Representatives impeached Bill Clinton over a sex scandal. That punk core is not something a person can discard. It goes where you go, and it fit very well at Hustler. It hasn't exactly meshed with any other corporate culture.
MN: The book has a combination of witty self-loathing combined with snarky observation. I think it's because the characters are so young, that they haven't figured out how to act, you included. Have you interviewed any of them to see how they matured?
AM: When I look through this book, I don't loathe anyone in it, although I see how you might get that impression. As for my friends from 1977, I've been in contact with a few of the main characters from the book off and on since then. Most of the people who made it through alive are doing pretty well, at least as well as I am.
MN: Are there any ideas to write another memoir? How many more lives have you lived?
AM: Just in case the world reads Punk Elegies and clamors for more, I have another manuscript written and ready to pitch. This third book is a memoir beyond recall. It moves forward into my life after I've died. The narrative delves into how everyone in my life who is not me carries on. The chapters also stretch back into my boyhood and encompass the decade-plus that has elapsed since the final scenes of Prisoner of X.
MN: In conclusion we have a book about the late '70s Hollywood punk scene that doesn't revolve around X, the Go-Go's and the Germs. All great bands, but there was so much more....
AM: It seems that I wanted to concentrate on people who hadn't achieved the lasting name recognition, people who in my mind were just as important to the impetus and the influence of that scene. X, the Go-Go's and the Germs are all emblematic of those years, and deservedly so, but the unheralded superstars in Punk Elegies have just as much right to be jammed into the public eye.
MN: Do you hear any contemporary music that fills you with the same excitement as that first Screamers show? Does any contemporary music fill you with the spirit?
AM: I saw a band called Plague Vendor a year or so ago at a dump on Sunset Boulevard, east of Hollywood. Plague Vendor is four dudes barely old enough to drink, from Whittier, California. Most of them I believe are Mexican Americans. They have a lead singer who can tie himself in a knot and super tough bass, drums and guitar. Every player amplifies the strengths of every other player. Plague Vendor would have ruled at the Masque. They also sound definitively modern day. Epitaph Records signed them, which is great, because the whole country can hear them.
AM: I miss those high hopes of 1977 all the time. On the other hand, I feel that I'm finally over the hangover of how all those hopes crashed down.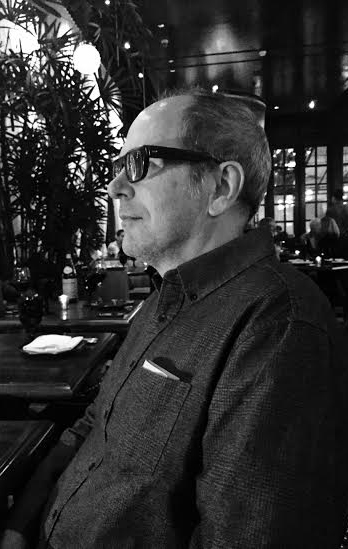 Calling all HuffPost superfans!
Sign up for membership to become a founding member and help shape HuffPost's next chapter