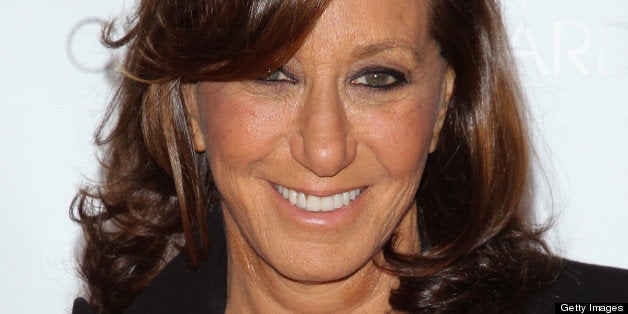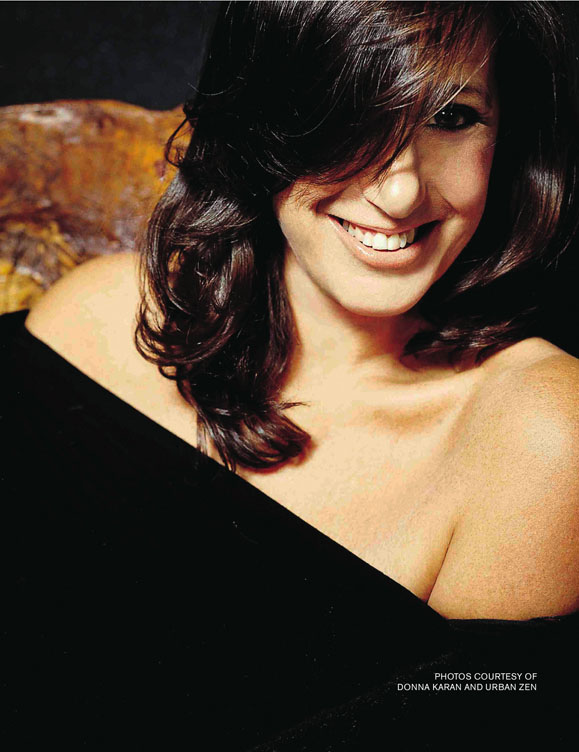 The designer Donna Karan and her Urban Zen Foundation have teamed up with eBay and the CFDA to raise money for the Haitian Artisan Project. The designer has donated three-inch size papier mache hearts crafted by Haitian artist Magali Dresse. These hearts have been personalized and decorated by 150 CFDA designers including Karan herself and the likes of Diane Von Furstenberg and Tory Burch. The hearts are now up for auction on eBay's site under the program Fashion For Haiti: One Million Hearts. The auction ends on May 2. You can view all the hearts and bid for them here.
Below, Donna Karan, the pioneering fashion designer and the tireless philanthropist talks about meditation, traveling on a motorcycle and that thing which she refers to as her savior.
When I wake up... I start my day with a mind, body, soul practice -- yoga, pilates or meditation.
Before I go to bed... I review my day. And, maybe have a piece of dark chocolate.
Women should always... take care of themselves first. It makes you more equipped to take care of others.
Men should never... cheat on their significant others.
The best thing that's been said about me... that I'm a caring person.
The biggest misconception about me... that it's only chaos. Within all of this chaos there is a calm.
If I weren't doing what I'm doing today... I'd be traveling around the world on the back of a motorcycle.
My legacy... well, my hope is that I'll master the art of finding the balance between my family, my work and my self.
A great idea... the world needs to come together as one.
My mother... is the one where I get everything... my good side and my bad.
The soundtrack of my life is... Barbra.
Happiness... is within yourself.
There's a time and a place for... leaping out of the box... being ridiculous. It's important.
There is too much... everything! I really feel that we need to scale back and get to what is important on so many levels.
In the end... I'll be with Stephan.
All photos courtesy of Donna Karan and eBay.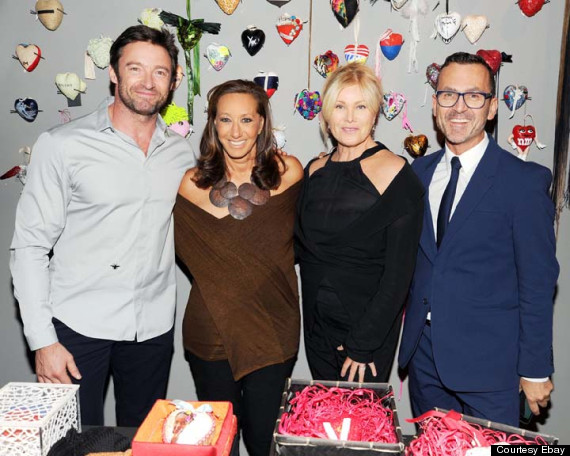 Hugh Jackman, Donna Karan, Deborra Lee-Furness and Steven Kolb at the Fashion for Haiti: One Million Hearts launch


Hearts customized by Francisco Costa of Calvin Klein, Narciso Rodriguez and Peter Som