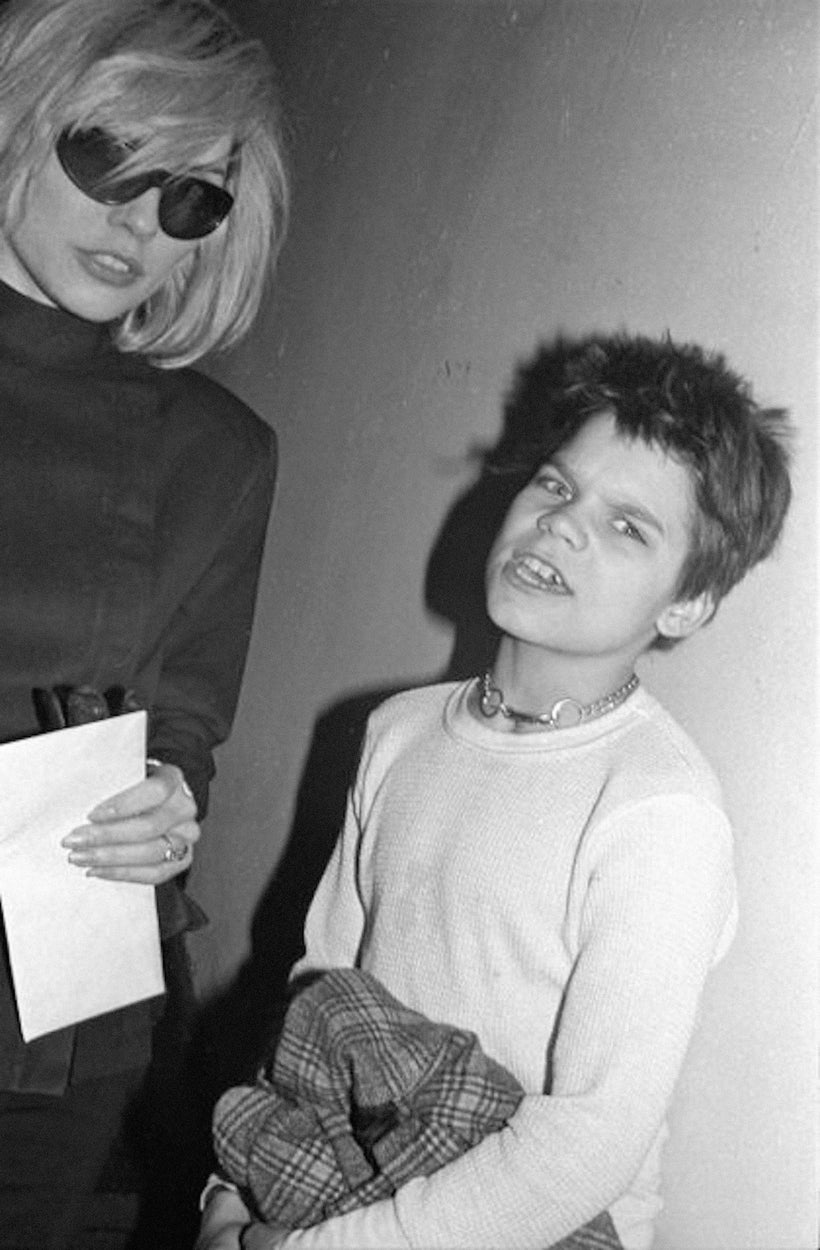 Harley Flanagan is largely known as the founder of the legendary New York hardcore band Cro-Mags. Mr. Flanagan was the bassist and songwriter throughout the band's iconic Age of Quarrel record as well as the era that immediately followed it. Mr. Flanagan's wild-ass memoir; Hardcore: A Life of My Own was released in September 2016 by Feral House. Flanagan has recorded and toured with various musicians over the years and now is a jiu jitsu instructor at the renowned Renzo Gracie Fight Academy.
Mr. Flanagan has put together a song and PledgeMusic donation page to help his old friend Gary Miller aka Dr. Know of the Bad Brains. As I understand it Mr. Miller is recovering from multiple organ failures following cardiac arrest in November of 2015. By email Mr. Flanagan said "I spoke to him the other day, he still can't use his left hand very well and has no feeling in it. He can't play and is having a hard time, I feel like we all owe them and him for their music and their influence and I'm just trying to do my part, Any help would be greatly appreciated by me and him"
Below is an excerpt of an email interview between filmmaker Michael Lee Nirenberg and Mr. Flanagan that took place during January 2017.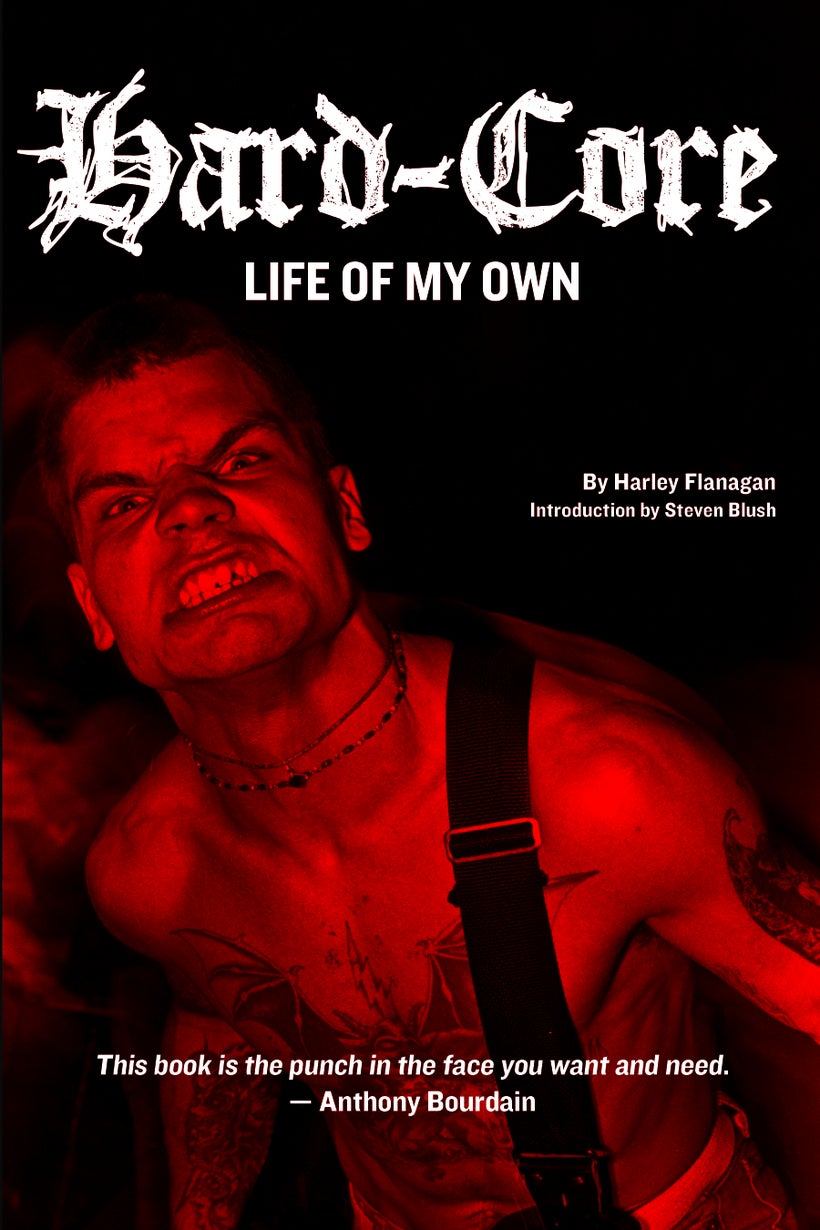 MN: It's a pleasure to meet you. That's some crazy life story man. I saw the Cro-Mags reunion in 2001 I believe. I recall it being the Irving Plaza opening for Bad Brains. Mostly Age of Quarrel tracks. What prompted you to publish your life story now?
Harley Flanagan: I have been working on it for a long time, it wasn't an idea I just had or anything. I started writing stuff down for it as far back as the 90s. It just took a lot of time. Finally I started working with an editor and that started to pull it all together. Then in 2012 just when I thought the book was done, I had to write another chapter after the "Webster Hall" incident.
MN: I thought it was interesting that you framed the book within the incident at a fake Cro-Mags show at Webster Hall where you got in a knife fight back stage. Why did you choose to arrange the book around that incident?
HF: It just made sense. The book was already pretty much done when that whole thing went down, but I had to write the additional chapter; the fact is, when you start a song or a movie or a book you want to grab the listener by the throat right away. You want to hit them hard and get their attention, or they might not turn to the next page or listen to the whole song. That seemed like the appropriate beginning and then back tracking and telling the story of what led up to it; of my life and who I am. Writing that last chapter then led to some editing and tightening up, and while I was doing that my mother got sick and eventually died. That made me re-think the ending and what turned out to be a message about closure and hope. It wasn't planned, it's just the way it worked out.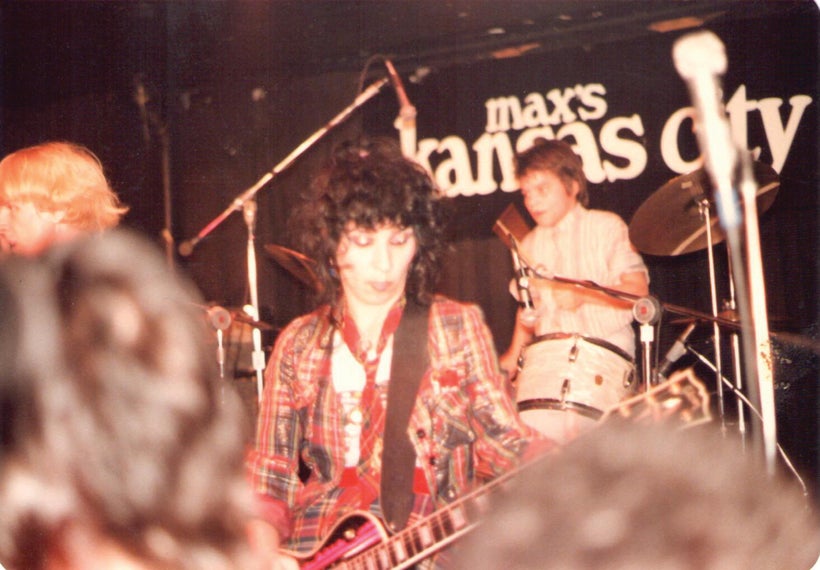 MN: Your Aunt Denise (Mercedes) is an interesting person. Can you tell the readers a little bit about her and her influence on you? And by the way how did she know Bob Dylan?
HF: She founded and was the guitarist for the Stimulators. She was one of the best and most underrated guitarists on the NY scene in the late 70's and early 80's. She played and jammed with a lot of really influential people. I cover a lot of it in my book. She knew Bob Dylan through Allen Ginsberg, who was a family friend. She saw and was a part of a lot of amazing music history.
MN: In the LES at that time in the 70s and 80s it's been well documented that New York City was a total warzone. The scenes in the book from your early life depict some extreme poverty and like most urban music there is a blurring between life and art. I get the impression from the book that you love this place and will likely die here.
HF: It is not the same place it was when I grew up. It's better in some ways but I don't like it as much. NY is always changing. As much as it stays the same it's always changing.
I loved it. I love a lot of things about what it was, even the danger; there was a lot of freedom in that, and it is a part of what made me. I take that with me no matter where I am, it's just in me, and I'm sure it will be till I die.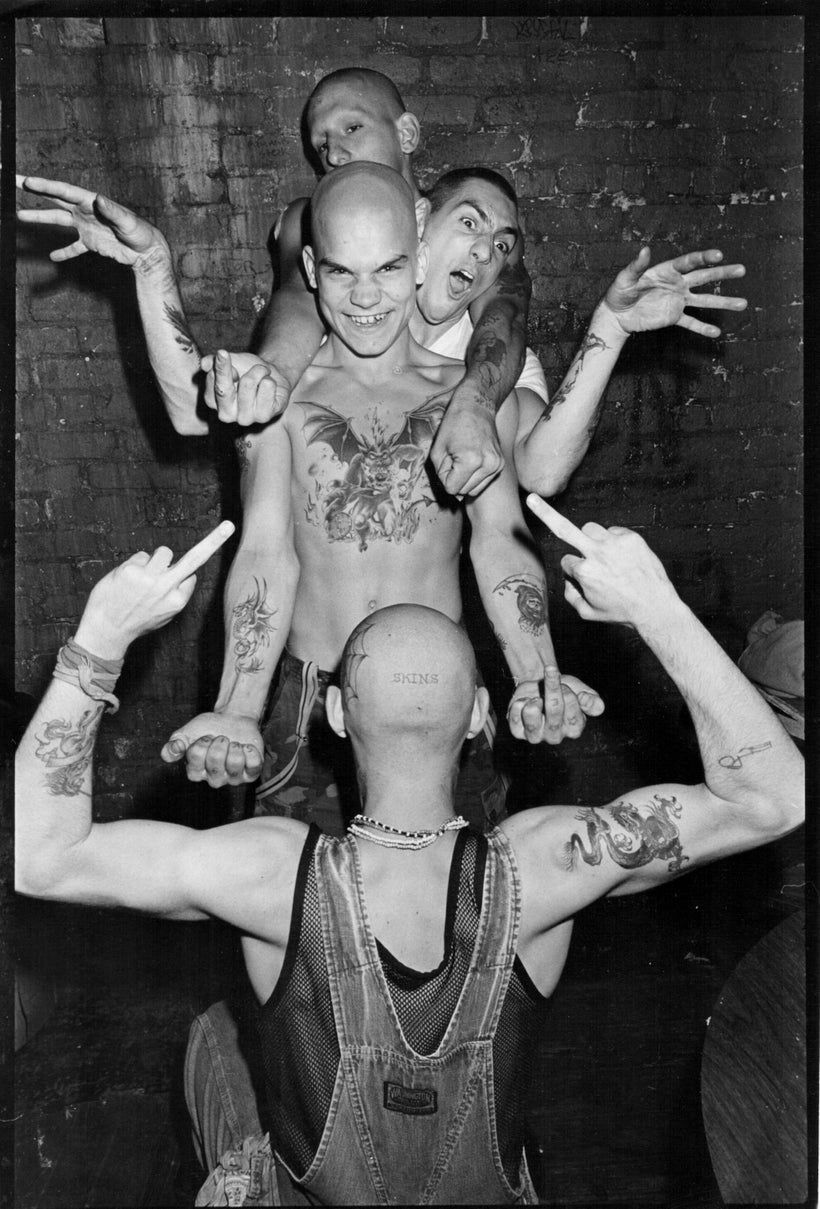 MN: I think many people who know you through the Cro-Mags would be surprised at how open minded you are in terms of music and other people's lifestyles. I think because hardcore music ultimately became a narrow minded thing later, it's important to note that it didn't necessarily start that way.
HF: Hardcore didn't get so closed minded and boring musically till unintelligent assholes got into it.
MN: The earliest hardcore bands all had a home at A7. This place existed before Cro-Mags. Tell me a little about the importance of A7 and what it was.
HF: It was critical. It was as important to NYHC as CBGB was to the world; another place that can't be left out is 171A.
MN: The Stimulators tour of Ireland brought you into contact with early Skinhead culture. What was the early skinhead culture like in New York City?
HF: Violent; lots of fights, lots of glue huffing, dust, drinking and oh yeah, fights.
MN: The Clockwork Orange style ultraviolence seems to really get going up in Canada. I imagine many readers are probably gonna be put off by the sheer amount of violence throughout the book. Do you feel like this book is a confessional?
HF: No, it was just my life.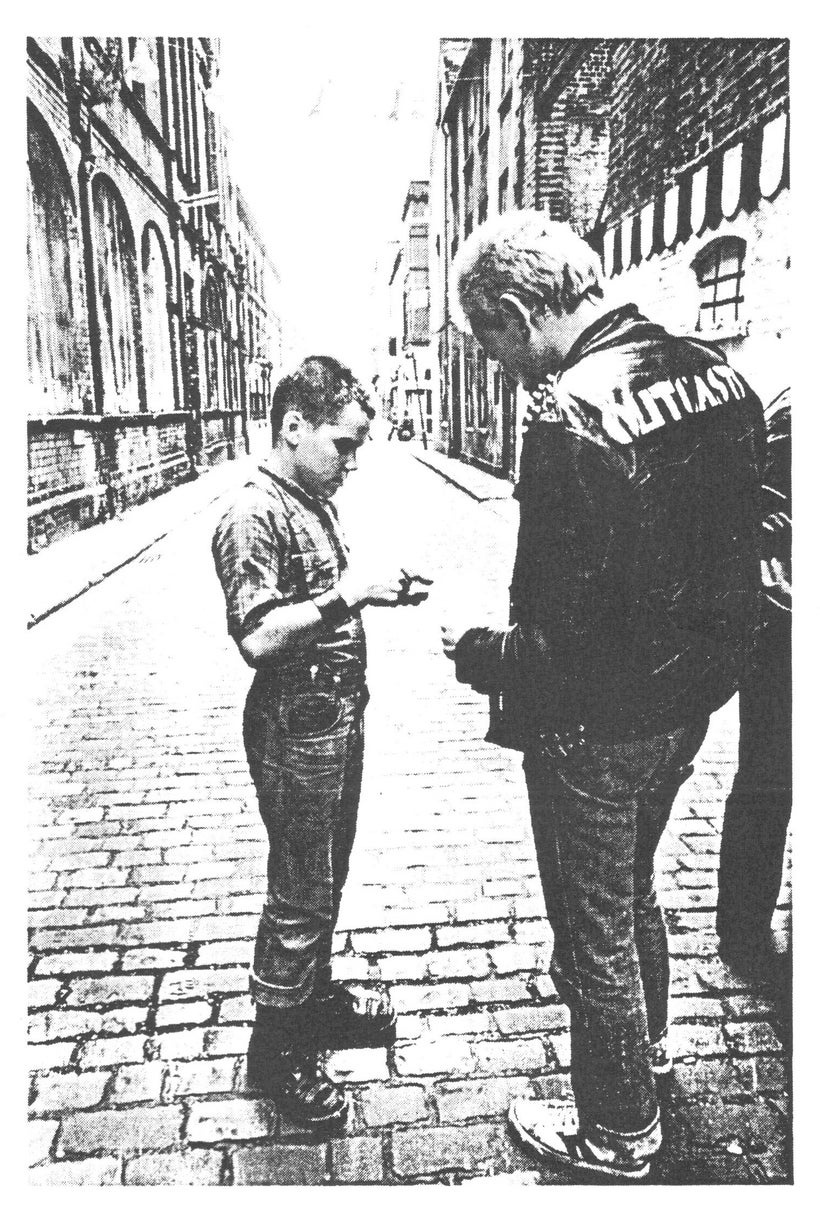 MN: The Bad Brains had Rastafari and Cro-Mags had Krishna. Why do you think there was a spiritual quest for many of the early hardcore groups?
HF: Because desperate people need hope. We were searching.
MN: I met Parris Mayhew recently because we both work in TV. As much as you recount the moral failings of yourself as well as your bandmates, you also assign credit where its due. Has there been a concern about completely burning bridges with the other Cro-Mags?
HF: No. That bridge was burned a long time ago. My door is always open and I am always willing to talk.
MN: I don't recall any discussion in the book about Before the Quarrel which Iread in the Age of Quarrel demos. I think it's great and many say superior to Age. What do you think?
HF: I did write about that session; it was recorded by Jerry Williams. I always liked it better than the album that followed.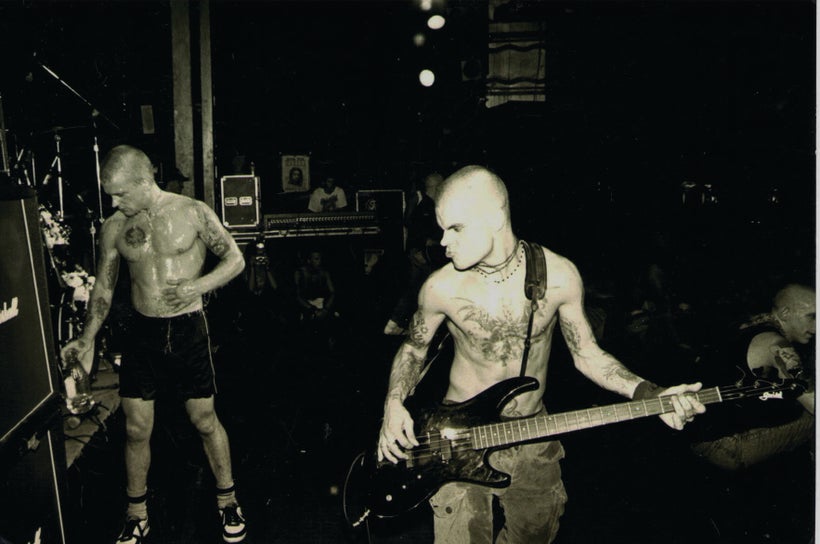 MN: Being in high school in the early 90s,Cro-Mags were confusing. There was the violent skinhead thing, the emerging Krishna consciousness, and then going metal. Why was it that so many of your fans were unwilling to grow with you guys?
HF: You think it was confusing to you? Hahahahaha. Well, like you said, it was confusing. How were they supposed to get it? We were nuts.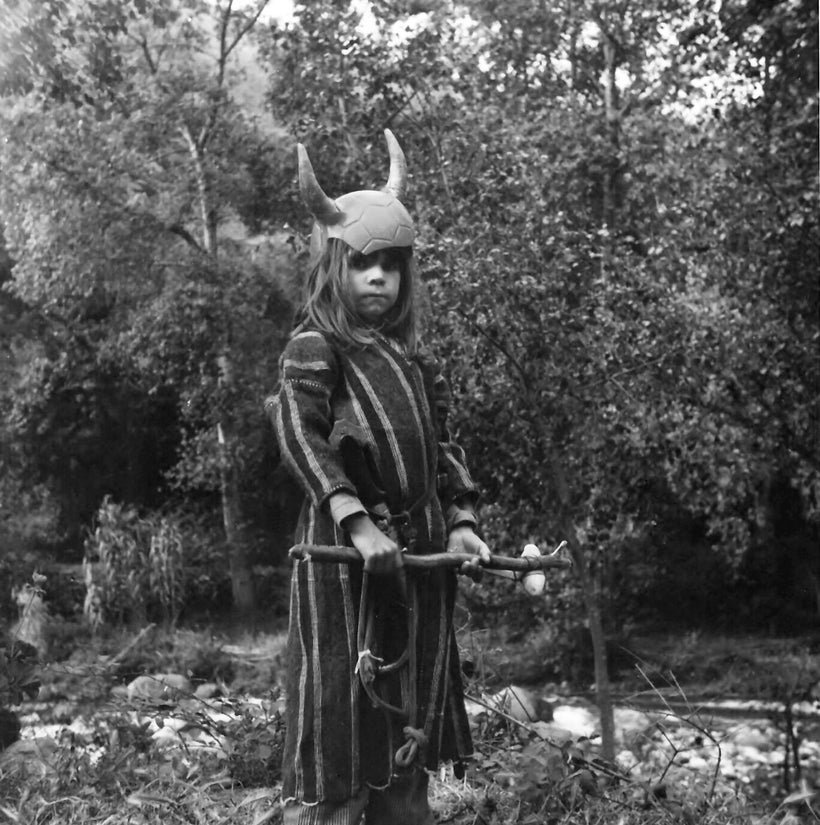 REAL LIFE. REAL NEWS. REAL VOICES.
Help us tell more of the stories that matter from voices that too often remain unheard.
This post was published on the now-closed HuffPost Contributor platform. Contributors control their own work and posted freely to our site. If you need to flag this entry as abusive,
send us an email
.