Mike Stax performs many tasks in the field of rock n roll. As I write this, I'm listening to Stax's band The Loons record Inside Out Your Mind and it's heavy mid-60's influence ties in with his work as a writer and editor. Ugly Things is "a rock 'n' roll fanzine covering the overlooked artists of the '60s and '70s" which he has been publishing for over thirty years.
Swim Through the Darkness: My Search for Craig Smith and the Mystery of Maitreya Kali is Mike Stax's 15 year labor of love. The book follows his obsession to find and learn the story of an obscure 1960s singer songwriter Craig Smith. Stax takes you on the research ride of dead ends and triumphant discoveries as he uncovers a fascinating, hidden corner of acid-folk history. Craig Smith/ Maitreya Kali should be considered in league with eccentric 1960s greats such as Alexander "Skip" Spence, Judee Sill and Gene Clark. Below is our email discussion that took place the last week or two.
Michael Nirenberg: Nice to meet you Mr. Stax. I dig the work you're doing. Are you tired of talking about Craig Smith yet?
Mike Stax: You'd think so, right? But actually it feels great to be able to talk about Craig and share his story with people after 15 years of it running through my head pretty much every day.
MN: First off, I think the reader needs to know who Craig Smith is.
MS: Craig Smith was a kid from Studio City, California, who was outgoing, likeable, good looking, and extremely gifted as a songwriter and musician. By all accounts, he had all the necessary tools for success in the music business. He had some lucky breaks early on, landing a spot in the Good Time Singers, who appeared as regulars on TV's Andy Williams Show, then getting cast as one of the leads in a prime time TV show (unfortunately cancelled before it aired), then forming a band, the Penny Arkade, who were produced by Mike Nesmith. But he was also a seeker with an interest in the spiritual side of existence, and that led him to walk away from the entertainment business and go in search of answers and experiences along the Hippie Trail. Sadly, that was where his good fortune ran out. He returned a different person -- damaged and deeply disturbed. That's when Craig Smith became Maitreya Kali.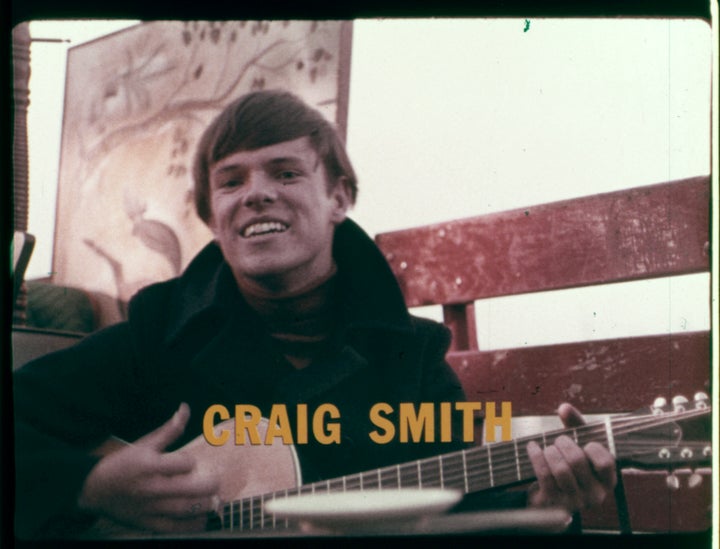 MN: How did your interest in Craig Smith come about? How did you come across his work? This book seems very personal. I recall points where you as our guide bring us into the dead ends and the successes of your investigation of Smith.
MS: It all started when I found a reissue of the Apache and Inca albums he released as Maitreya Kali. The music absolutely floored me. The quality of the songwriting is exceptional and something about the sound, the lyrics and his voice really connected with me. The album covers, with their unusual handmade DIY design and his bizarre liner notes were really intriguing too. He was literally proclaiming himself to be the next Messiah -- Christ, Buddha and all the other deities rolled into one. I knew there had to be an amazing story behind this music. Using the album covers as my initial clue map, I started to dig for answers, and pretty soon started to uncover a story that was even more strange and compelling than I had suspected.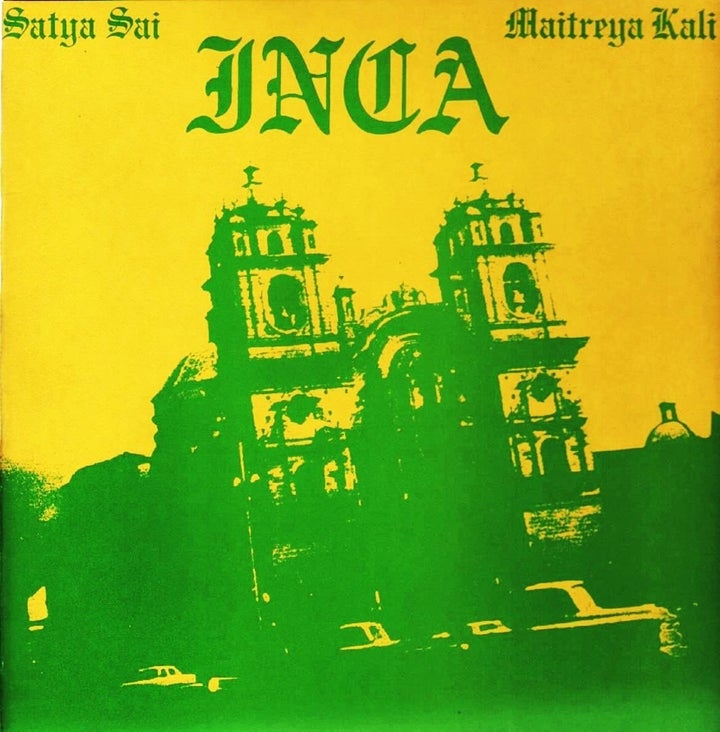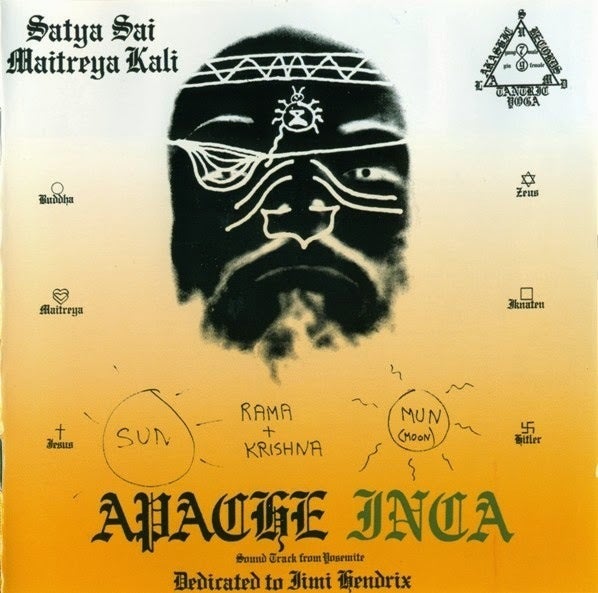 MN: How long did the book take you?
MS: I started researching the story in 2001 and completed the book earlier this year, so it turned out to be a 15-year journey.
MN: Although I've read lots about the folk revival of the early 1960s I think the context regarding folk music at that time is very helpful to the reader. In many ways Smith was a typical child of his generation. Can you tell me about the first group Smith joined: The Good Time Singers?
MS: It's somewhat overlooked nowadays, but the folk music movement of the early '60s was an important part of America's social and pop culture history. It inspired many young people such as Craig Smith to pick up guitars and start singing and learning the skills needed to make their own music. In many ways it filled the same function as punk did in the 1970s in that is was a completely DIY movement that demystified the creative process and encouraged its audience to pick up an instrument and form their own groups: Here's three chords: now go out and do it. People like Gene Clark, David Crosby, Jim McGuinn, Steven Stills, and John Phillips all got their start in the folk revival, singing at hootenannies in coffee shops and on college campuses.
One of the most popular folk groups of the day was the New Christy Minstrels, which at various times included future folk-rock luminaries like Barry McGuire, Gene Clark (the Byrds), Jerry Yester (MFQ, Lovin' Spoonful) and Larry Ramos (Association). They had been part of the featured cast of the Andy Williams Show, but after having a few hit records they demanded more money than the producers were willing to pay. So the Good Time Singers were formed in 1963 to replace the Christys on the Williams Show, and were modeled on the same large-ensemble format. Craig, just out of high school, auditioned down at the Troubadour, the hub of the folk scene in LA at the time, and got the job. Less than two weeks later he made his debut on national TV and the group began recording for Capitol Records, and, when they weren't filming the TV show, touring all across the USA and Canada. Instant fame.
MN: I watched some of the Andy Williams show on YouTube. Smith had written songs for Williams. I think the young people could benefit from an introduction the Andy Williams.
MS: Andy Williams was one of the most popular male vocalists in America in the '60s and '70s. His variety show was one of the most watched shows on TV, and he sold millions of records. In many ways he was the epitome of wholesome, whitebread family entertainment, but there was a lot of craft to what he did. Craig wrote a somewhat flowery romantic ballad for him called Holly that seemed tailor-made for Williams' mellifluous voice, and it sold over a million copies.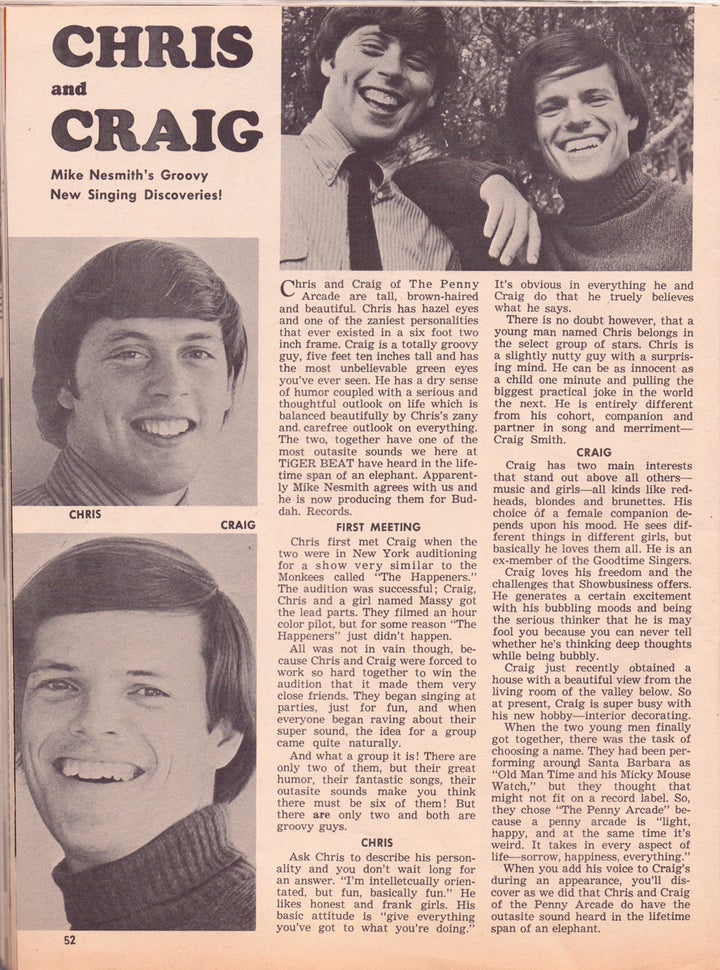 MN: If I recall you either interviewed the Holly that the song was about or got the story about her from someone correct?
MS: Disappointingly, Holly did not respond to any of my requests for an interview, but I got the story from several of the other people who knew her and Craig. She was a beautiful, willowy blonde, a singer, dancer and a member of an easy listening vocal group called the Doodletown Pipers, who were on TV quite a lot back in the '60s. She and Craig were a couple for some time, and Craig was by all accounts besotted with her -- hence the song. Patsy Clinger remembers her and her sisters being captivated by the song when Craig sand and played it for them for the first time. Along with Andy Williams, it was also released as a single by Jim Pike of the Lettermen and included on one of the Lettermen's big-selling LPs on Capitol.
MN: I found myself uninterested in Craig Smith throughout the first half of the book but he matures as the 1960s counterculture matures. The part of his life where he starts recording with Penny Arkade is where I became obsessed. Tell me a bit about Penny Arkade.
MS: After three years with the Good Time Singers, Craig was ready to step out of that bubble and start making his own music. He met Chris Ducey in late 1965 when they were both cast in a TV pilot called The Happeners. The show never aired, but Smith and Ducey bonded musically. Their voices blended together really well, and both of them were blossoming as songwriters. So they formed a duo, Chris & Craig, and got a deal with Capitol. They released a single in 1966 that went nowhere, but Mike Nesmith of the Monkees heard them and was knocked out by their talent. He took them under his wing, and helped them put together a full band, the Penny Arkade, with Don Glut on bass and Bobby Donaho on drums. The band rehearsed at Nesmith's Hollywood Hills home, and he took them into the studio in 1967 to record an album.
MN: Penny Arkade was a band whose contemporaries were the Byrds, Buffalo Springfield, and Love. Los Angeles was having a moment. How was Penny Arkade situated along their contemporaries?
MS: The LA music scene was thriving in 1965-67, and musically the Penny Arkade were very much a part of that moment. Like the bands you mentioned, their music was rooted in folk-rock but also reflected the emerging psychedelic sound, as well containing elements of pop and, to a lesser extent, country. But while bands like the Byrds, Love and the Doors made a name for themselves on the Sunset Strip club scene, the Penny Arkade were holed up at Nesmith's house or in the recording studio, and only ever played a handful of live shows.
MN: Country Girl could have been a big hit. Mike Nesmith of the Monkees had a role in Penny Arkade. Did you interview Nesmith?
MS: Nesmith was the group's mentor and producer. I interviewed Nesmith and he had a lot of very complimentary things to say about the group, and Craig's songwriting in particular. He liked Craig's song Salesman so much that he recorded it with the Monkees. Country Girl, I have to agree, was the song that could have been the breakout hit for the group. Unfortunately, Nesmith was never able to get a record deal for them so their version was not released at the time. It was recorded a couple of years later by Glen Campbell.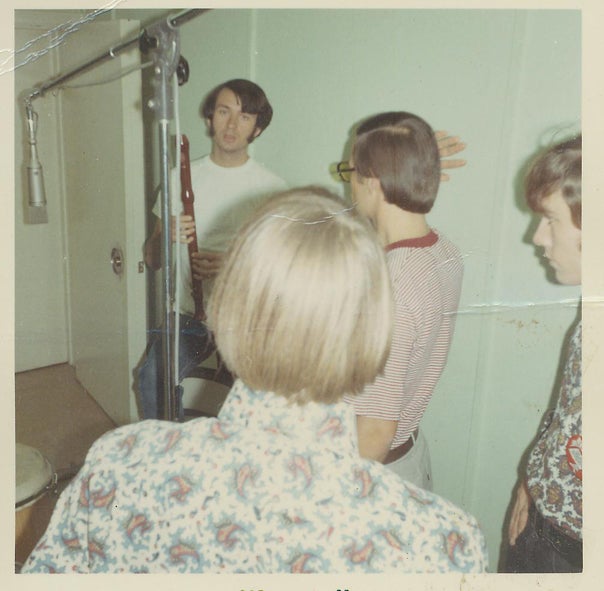 MN: When Smith became Maitreya Kali he got a forehead tattoo of a spider in the same spot Charles Manson had a swastika tattoo. I see a thread here between the third eye one develops while tripping and the placement of this tattoo. I'm sure you bugged out when you found out about the face tattoo. This was a really radical move in 1970.
MS: A few people I interviewed had mentioned the third eye spider tattoo, and Craig himself even talks about it in a conversation he included on the Inca LP, but there was no photographic evidence and as he didn't have it later in life, I assumed it must have been painted on or even apocryphal. But then I obtained his prison mugshot -- and there it was! It definitely blew my mind. As best as I can establish, he got it some time in 1971. It's not completely clear what it represented to Craig, but it apparently had some mystical significance based in ancient Aztec culture, amplified by the revelations he experienced during countless LSD trips. Craig was of course well aware of Manson -- they had crossed paths through their mutual friendship with Dennis Wilson of the Beach Boys -- and that might have played into it too. It appears he too was trying to "x" himself out of conventional society.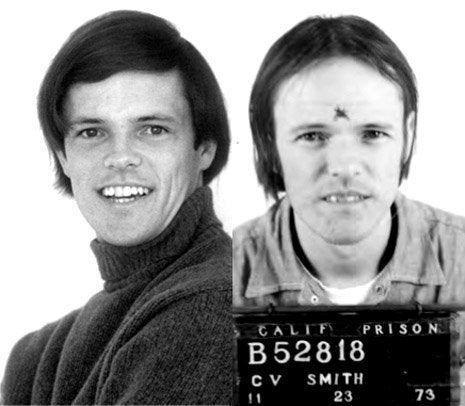 MN: Smith went to Afghanistan and got beat up on "the hippie road" after the Beatles made spiritual enlightenment trendy. It's a sad story and unfortunately that's when Craig becomes interesting to me. He records those two records when he comes back.
MS: Craig was a spiritual seeker. He was highly intelligent and extremely well read. He had a deep interest in mysticism and religion that predated the Beatles. But the Beatles pointed him in the direction on Transcendental Meditation, as did Mike Love, who was a close friend of his back then. Craig had earned a great deal of money from the songs he'd written for the Monkees and Andy Williams, and that gave him the means and motivation to travel to Europe and then on to Asia, the plan being to travel along the Hippie Trail all the way to India. As the book reveals, it seems he only made it as far as Afghanistan. He recorded many of the songs for the Apache and Inca records when he returned, as Maitreya, but also included many of the songs Mike Nesmith had produced for the Penny Arkade. Part of what makes those albums so appealing is the mixture of those more commercial, full electric band recordings with the more stark acoustic songs he wrote and recorded after he went off the rails.
MN: I couldn't agree more. I was able to find Inca and Apache on YouTube but is there any plan to release those two records? Who would even own the rights to them?
MS: Craig's family owns the rights to his music. After the book was published, Craig's brother Gary finally reached out to me, and we're now working together to release all of Craig's music legally, and at a fair price. The pirated vinyl reissue of Apache/Inca presently sells for $400, and the CD for $100, which is obscene.
MN: Craig Smith /Maitreya Kali is dead. Because of you he lives on. I sense that you sensed that this would be the case. You clearly felt that this book had to be written and at some point you knew it was you only. Were there other Craig watchers?
MS: Part of my motivation for writing the book was the hope that I could find Craig and somehow help him. He was homeless for most of the last 30 years of his life, but almost impossible to track. As I explain in the book, I tried countless times to reach him but was never able to. After he died, I felt it was my mission to give his life meaning by telling his story and making people aware of the extraordinary songs he wrote that had been languishing in total obscurity. That mission continues.
There were a handful of other Craig watchers who shared information with me and offered a lot of encouragement along the way. Mike Medina, in particular, dug up several very important leads for me and was a reliable sounding board as I pieced the story together. As I'm learning more and more, Craig's music seems to connect with certain people on quite a deep level, which I think is a huge validation of his legacy. No doubt, had he not taken that wrong step along the trail, he would've been a successful singer-songwriter.
MN: Tell me a little about yourself. What's Ugly Things?
MS: I'm a full-time writer, editor, and musician with my band the Loons. I've been publishing Ugly Things for over 30 years, a rock 'n' roll fanzine covering the overlooked artists of the '60s and '70s. I realized a long time ago that there are thousands of stories to be told from that era that don't revolve around the usual handful of "classic" artists that seem to have been covered ad nauseum from every conceivable angle. Craig Smith's story was too rich and compelling to be contained in a single magazine article, so Swim Through the Darkness had to be written.
MN: Do you have a favorite Craig Smith song?
My answer would probably be different tomorrow, but today I'll choose Sam Pan Boat, which he wrote and recorded around 1970. It's such a beautifully crafted and haunting song. There's a sense of balance and inner peace to the lyrics that contrasts with the loneliness and soul-searching of so many of his other songs. On this one it feels like he actually found all the answers he'd been looking for -- which of course he never did in life.
You can order Swim Through The Darkness here.
Related
Popular in the Community