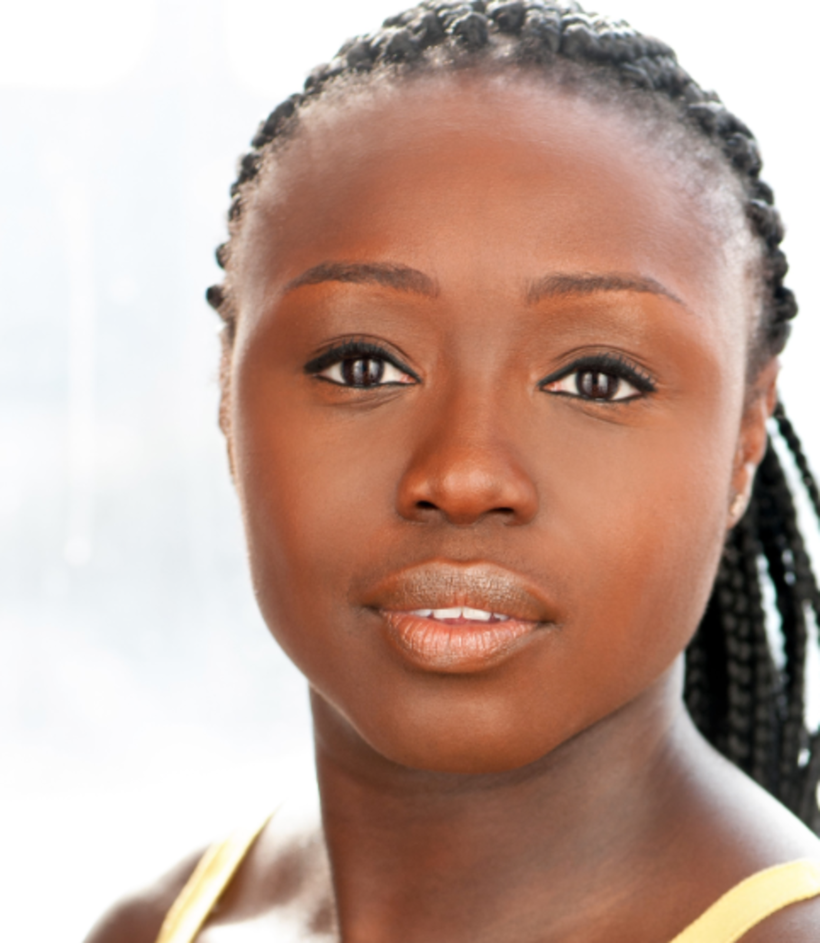 Ghanaian-American Discusses Her Roots and Her Creative Process
Playwright and actress Jocelyn Bioh's recent critically-acclaimed off-Broadway production of "School Girls; Or, the African Mean Girls Play" has solidified her as a star within the New York theater community and beyond. Directed by Tony Award winner Rebecca Taichman ("Indecent") and produced by the Manhattan Class Company (MCC), "School Girls" is infused with comedy and humor while it tackles issues of racism and colorism that for centuries have not only been pervasive in America, but continue to exist in many African nations.
"It's a subject that's personal to me," said Bioh, a first-generation Ghanaian-American who was born and raised in the Washington Heights section of New York City. "Growing up in America, both of my parents are from Ghana. I am a very dark-skinned woman. It's something that I always understood and experienced and never thought I'd ever overcome. I always thought I was going to feel inferior to someone who was a lighter hue than I was, and it took many years to own my beauty and my self-worth and what I have to offer to the world. And that had very little to do with my complexion…It took me many years to overcome, and I'm a grown woman now."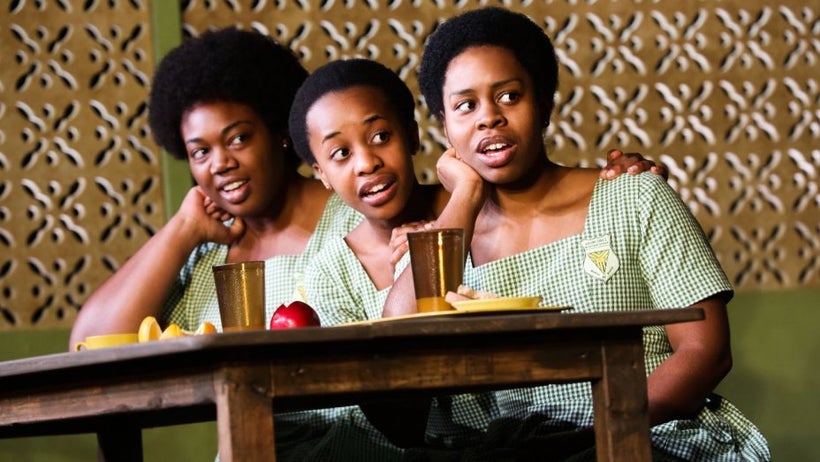 The 30something Bioh adds that the genesis of "School Girls" came in part from these feelings. "I just thought, what would this mean if I could articulate this and be able to directly address girls who may be experiencing this and feel the same way?" she adds.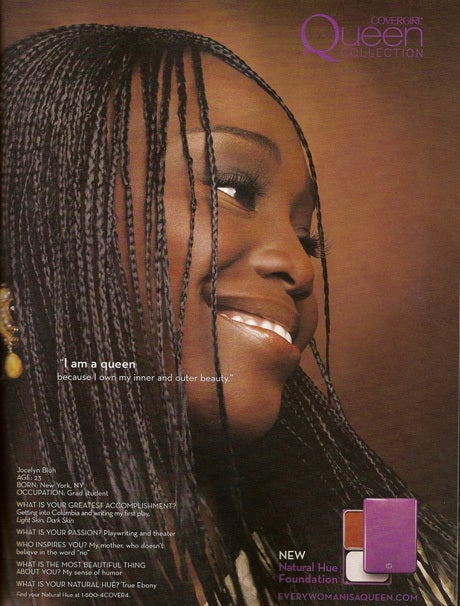 A former spokesmodel for CoverGirl Cosmetics' Queen Collection, Bioh also navigates between work both in front of and behind the curtain. Best known in the theater community for her acting work in Suzan-Lori Parks' "In The Blood," Branden Jacobs-Jenkins' plays "An Octoroon" and "Neighbors," and Simon Stephens' "The Curious Incident of the Dog in the Night-Time," Bioh's list of theater credits includes many more roles on Broadway, off-Broadway, and regional stages across the country. In addition, Bioh is a commissioned playwright with the Manhattan Theatre Club and the Atlantic Theater Company as well as a resident playwright at Lincoln Center for the Performing Arts.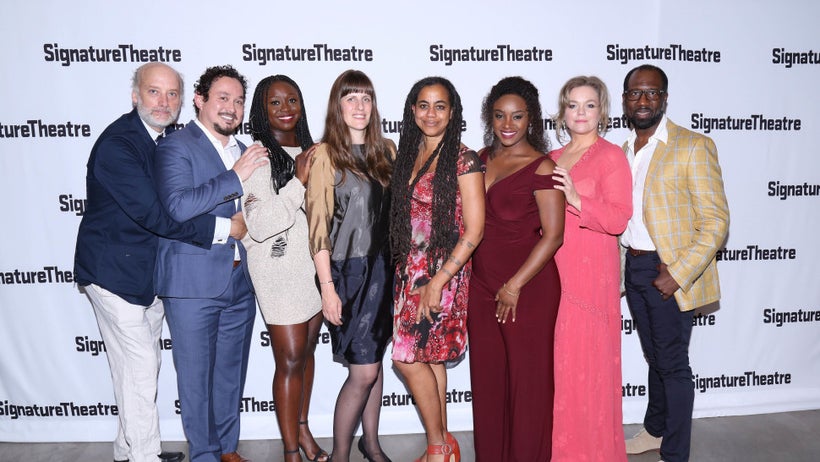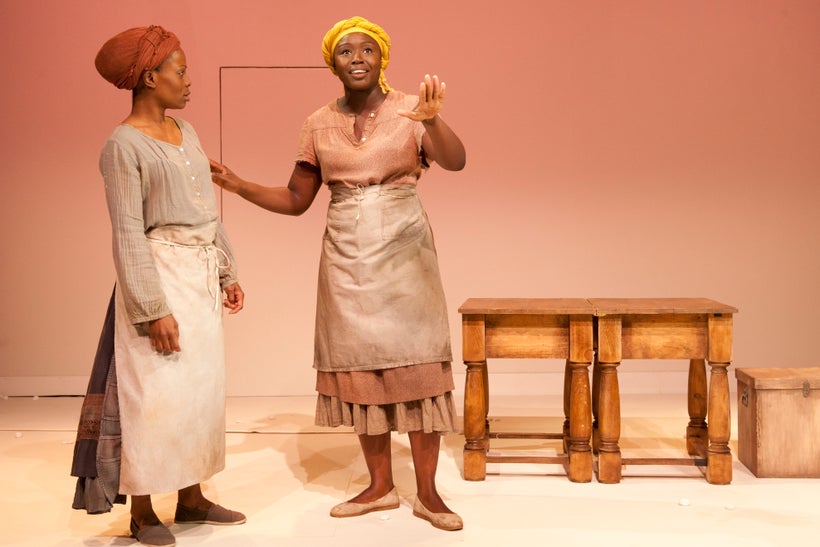 We recently caught up with Bioh to discover more about her life, her craft, and future plans.
Gwendolyn Quinn: When did you become interested in theater and playwriting?
Jocelyn Bioh: The short version is I went to high school outside of New York City. I went to a boarding school [Milton Hershey School] in Hershey, Pennsylvania. It's a free, scholarship-based boarding program for children who have academic promise but not the financial means to go to a good school in their [home] district. And they had a fantastic visual and performing arts program.
Initially, I thought I was going to be a dancer. I was in the dance program at Milton Hershey. And then dance flourished into being in a choir and musicals. And then I fell in love with theater. I didn't do my first play until I was 18 years old. I continued to do it in college and then into graduate school [Columbia University School of the Arts].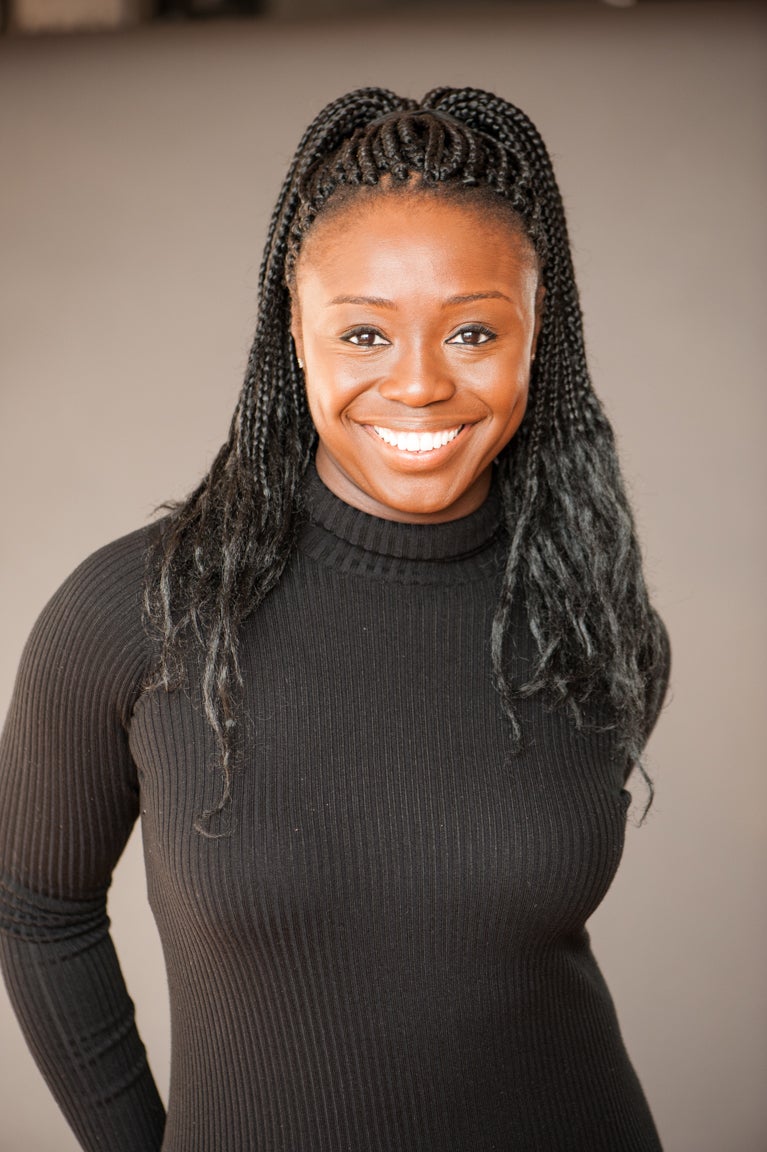 GQ: You grew up in New York City, but how many years did you attend Milton Hershey School?
JB: I was in Milton Hershey School for six years. I started in seventh grade and went through 12th grade. It's a pre-kindergarten through 12th grade school. My mom found out about the program when I was in middle school.
GQ: Did you spend your summers in New York?
JB: School wasn't all year round, so we went home. I was home eight times a year for long weekends, vacations, and holidays. I went back during the summer. I was home quite a bit; and my mom and family were allowed to come and visit me, but my mom was a single parent and worked a lot. I saw my family often so it never felt like I was away from home for a long time.
JB: He is alive and in my life. He is older and lost his vision so it made it very difficult for him to travel and visit. But he's aware of my career and is excited for me and my sister, who is his primary caretaker. She reads him all of my articles and tells him all about my shows. I call and talk with him frequently. He physically is not able to support me in the way that he would like to.
He lives in the apartment where I grew up. We don't live too far away from each other.
GQ: As a New Yorker growing up in the center of the American theater world, what made you want to go to Ohio State University to study English and theater?
JB: I went to a small boarding school, [so] I wanted to expand and be part of a larger university. Both my siblings had attended big universities within New York State. But I wanted a different experience, I wanted a quintessential college experience. If I had decided not to study theater anymore, I wanted to be at a place where there were endless options. I always knew that I loved performing, but I just wanted to give myself an option.
I'm glad that I went to Ohio State. I loved being part of a big school like that and I learned so much. I met so many different people. I learned a lot about myself and being independent. No one from high school went to the same college as I did, so I was making new friends and learning about a whole state I never thought I'd be living in. It was exciting and I felt ready to come back to New York and be focused on my career by the time I was done with undergrad.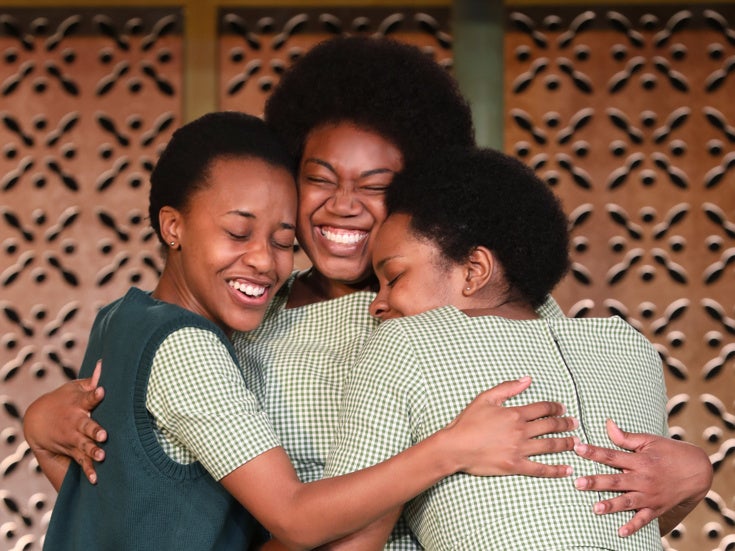 GQ: What is the correct name of the play? Why did you use a subtitle?
JB: The correct title is "School Girls; Or, the African Mean Girls Play." The subtitle, the part, "Or, the African Mean Girls Play," was one that I never thought was going to stick. I added it at the last minute before I submitted the play to various theaters to read. And it was solely because I wanted them to understand that this is going to be a fun play, it was a comedy, there was some levity to it, and that they wouldn't be reading it with a worry that the gloom and doom African narrative was going show up later in the production. Eventually the subtitle stuck, and became a marketing thing. Yes, that is the full title of the play, but I refer to it as "School Girls."
GQ: Tell me about the play.
JB: "School Girls" is centered in the mid-1980s at Aburi Girls Secondary School, which is a boarding school in Ghana. And it focuses on a group of girls, mainly Paulina, the Queen Bee, who is excited about auditioning for the Miss Ghana pageant. There's a recruiter who's coming to the school, and it seems like she's a shoe-in to be picked as one of the contestants for Miss Ghana, until a new girl enters into the classroom who's from America and has lighter skin. And comedy and drama ensue.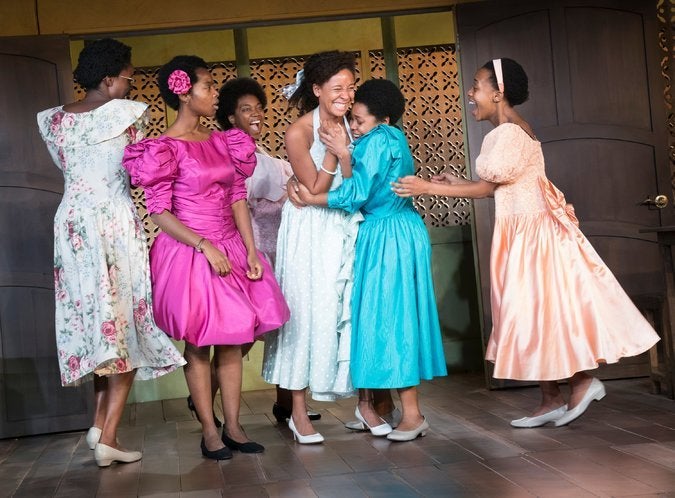 GQ: In "School Girls," you addressed issues of colorism. It's unbelievable that in the 21st century the issue of race are just as pervasive in Africa as it is in America. What are your thoughts?
JB: "School Girls" was birthed from years of my personal experiences, but also from the Miss Ghana pageant in 2011 where they went and procured an American girl who was bi-racial, and born and raised in Minnesota. They [pageant officials] claimed her father was from a region of Ghana that no one ever knew, or it was never confirmed that her father was from there. And they brought her back to Ghana. She won Miss Ghana, but did not place in the Miss Universe pageant.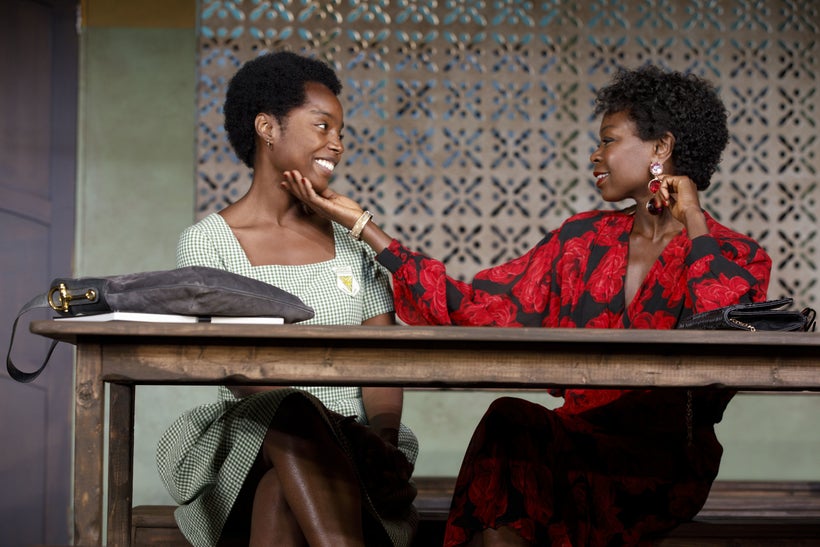 It was puzzling and fascinating that these Ghana pageant officials went through great lengths to find a girl who they thought would be more competitive and be a better candidate for them to possibly win the Miss Universe title.
The incident happened in 2011, but the play was set in 1986 because I wanted some distance from the actual scandal that occurred. I also have a weird fascination with '80s culture, music, and fashion. I thought it was such a fascinating time in the world. But I also wanted to show how this issue is timeless, and that something like this happening in 1985 or 1986 could easily happen in 2011 and even 2017. How can we learn, how can we grow, how can we move forward from this? [Note: In November 2017, Demi-Leigh Nel-Peters, a white South African was crowned the winner at the 66th Miss Universe pageant].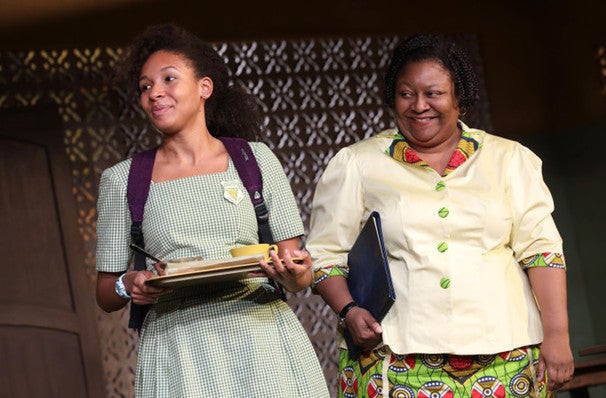 "School Girls" doesn't present any answers to colorism, and I don't begin to assume or think that I'm able to do that. But imposing the question was a better solution than perhaps trying to provide an answer. I think the conversations we've had after the play, the talk-backs, the panel discussions, have all got people thinking differently.
It's a unique issue and story to tackle. Not just racism, but intra-racism – this colorism within the race, which is fascinating and one that I don't know that I've ever seen tackled often in entertainment and definitely not in theater.
I'm passionate about writing African stories and putting everyday African people on stage. I write comedic plays. So, I knew that there was never going to be some white person in my play, normally. But I think white people who come to see the play have learned, especially the moment where they see the actress who's playing Erica, the American-born, bi-racial, transfer student. I think when they see her and understand how she's accepted in this world, and there is a connection that they have, and they see that she is the example of white privilege.
I think that specificity in my story helps to create a universality in our world, or at least that's my hope. It's been very interesting and fascinating to hear their connection to the story in some way because a lot of people have one, weirdly enough.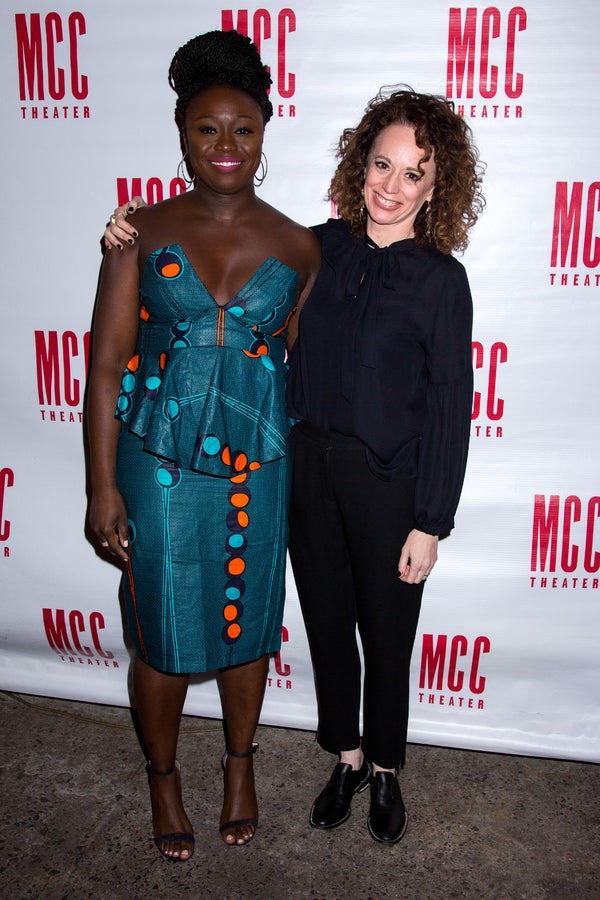 GQ: Whose decision was it to bring on Tony-winning director Rebecca Taichman?
JB: It was a joint decision but mainly my choice. I had reached out to several directors when this play was not even considered to be produced; it was in the development stage where I was doing stage readings. I reached out to several directors of color, too. And they were either too busy or not interested or never returned my call.
When MCC had committed to developing the play and doing another stage reading, they asked me if I needed any help finding a director, and I said, "Yes." I'm going to take their advice because when I reach out to people on my own, I've received little positive response. So, they presented me with a few directors that they were interested in, and I talked about a couple of directors that I was interested in, and Rebecca Taichman was one who was on both of our lists.
Rebecca was extremely busy; she took the initiative and took me to dinner. She read my play and talked to me about how much she liked it. We did a stage reading of it where she was not even paid. Rebecca did the work for free. And then, ultimately, when they decided to move it to production, it was a no-brainer that I should work with somebody who was that committed to me and my work.
She's fantastic; and, yes, she's a white Jewish woman, but the universality of this play is about young girls in high school. And if you're a woman, you understand what that's like. And she understood that, and she understood the heart of my play, and it didn't matter that she didn't look like me or anybody in my cast. She understood my characters, she understood me, and we had an incredible partnership. This play would not be what it is without her. I'm forever indebted to her.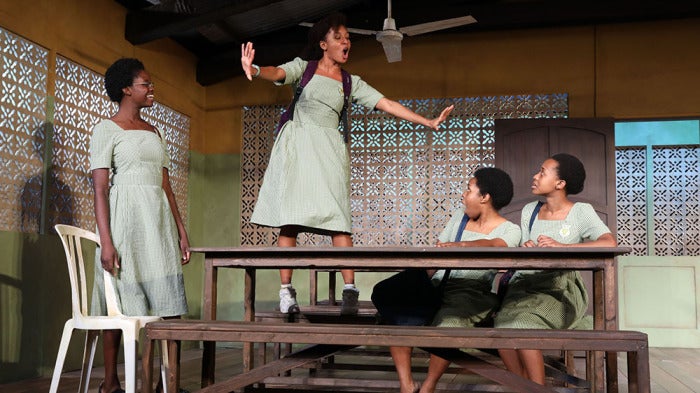 GQ: After you wrote the play, how involved were you in the production? How many rewrites did you do?
JB: From the first draft that I wrote to the final draft that you saw, there were 37 drafts.
I was completely involved in everything. It was my first professional show in New York. I was at the casting sessions, the set design meetings, the costume design meetings, and I worked with the wig designers, everything. Most playwrights are involved, that's standard, primarily because it was my first show.
It was a unique learning experience. I'm also an actor, and I work often in New York, so being on the other side of the table was interesting.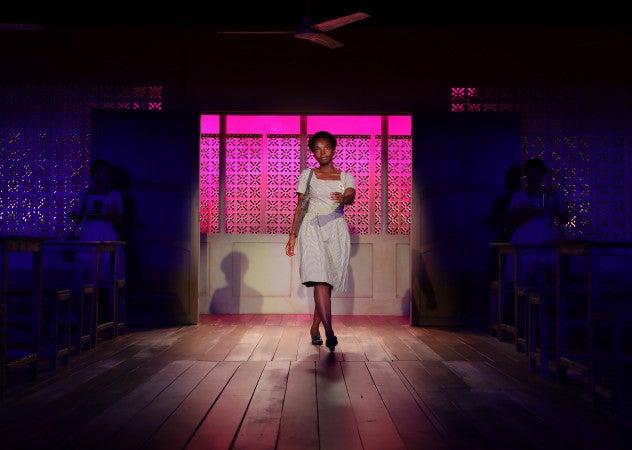 GQ: What's next for "School Girls"?
JB: I have lots of options that I'm weighing regarding theater. Do I want to produce it regionally at other theaters in the state? There's interest from people wanting to produce the play in London.
I'm happy because I had no idea what the reception of the show was going to be. I was worried that it was going to tank. I'm thrilled with the incredible run ["School Girls" ended its run on December 31, 2017].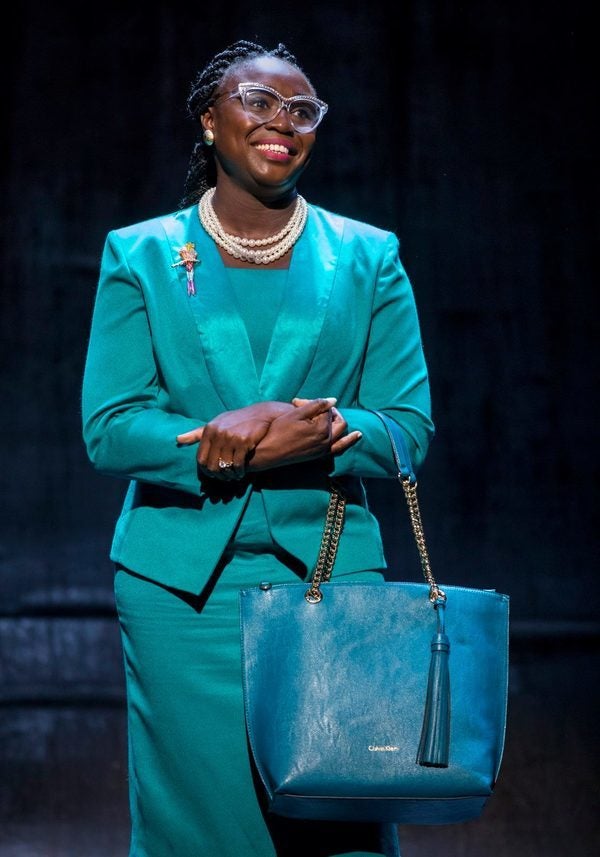 GQ: How do you navigate between the worlds of acting and writing and staging a play?
JB: Writing has been a priority because of "School Girls." I was acting in a play ["In The Blood"] during my first week of rehearsals for "School Girls." I was in two plays last year. I don't have any intention of not continuing to act. I'm interested in projects that are meaningful to me, especially when it comes to theater because it's so time consuming.
GQ: When you start a play, what is your process for writing? Where do you start?
JB: I usually have the idea of what the play is, and the title of the play comes to me early. I make an outline that probably makes no sense to anyone else but me of what the structure will be and what scenes will be where. And then I sit down and write. I work well with deadlines. So, if someone says, "I need it by Friday," I will get it in by Friday. I do write fast, which is what a lot of people who work with me will tell you. With the initial draft of "School Girls," I wrote the first draft within six weeks.
I did a phase reading the first time I worked with Rebecca. We only had a week to work on the play and I did a massive rewrite of the play, and I rewrote it in two days.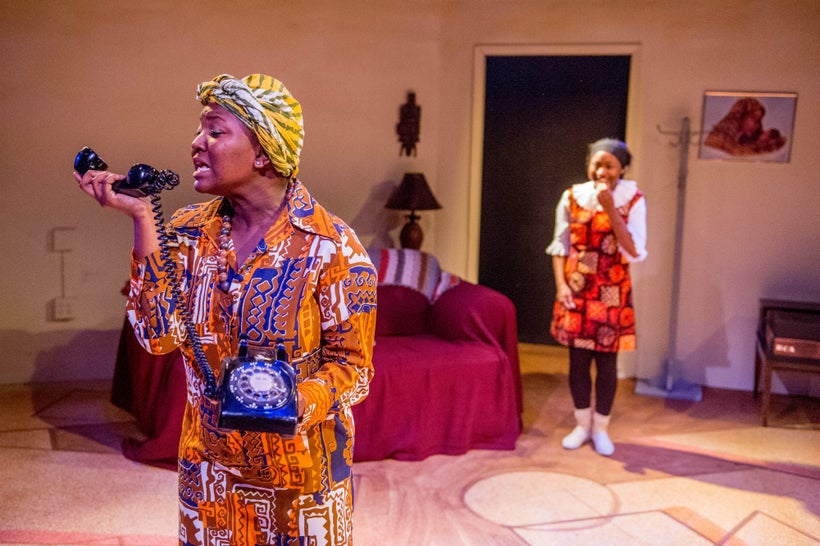 GQ: Tell me about your first professional production, "African Americans."
JB: "African Americans" is inspired from my family dynamic and it was my first adventure into writing African comedy, which is something I was passionate about but I finally felt brave enough to write. And it is about an immigrant couple that come from Ghana to the United States and had three children. There is a spirituality realm to the play that follows this couple and family. The play spans 20 years, from when the parents arrive to 20 years later. It's a Christmas play and both acts center around the first Christmas that they have as a family in America.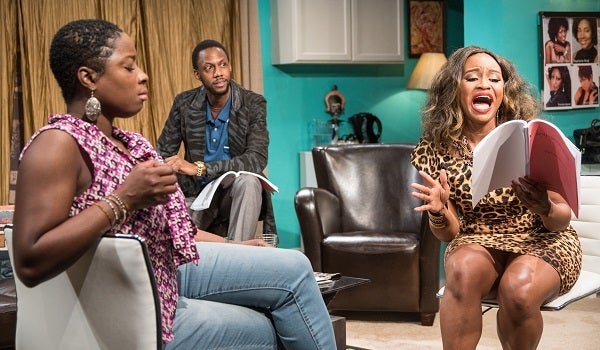 GQ: Tell me about "Nollywood Dreams."
JB: "Nollywood Dreams" is set in Nigeria in the 1990s, and it is about the Nigerian film industry and a young girl who is interested in auditioning for a big film that is looking to have crossover appeal into America. She decides to audition for the film and finds herself up against another fading actress who's also famous in the Nigerian film industry. Both women find themselves vying for this leading role but, ultimately, it's the story about immigration and the American dream versus reality.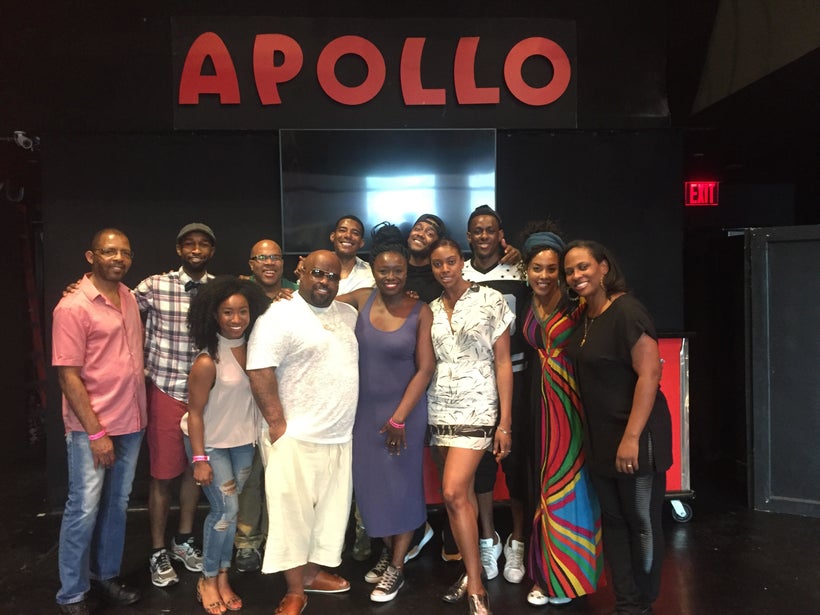 GQ: How is your new play "The Ladykiller's Love Story" affiliated with recording artist CeeLo Green?
JB: I love his album ["The Lady Killer"]. I listened to it ad nauseam. One day I was playing the album on my way home from work, and I must have hit shuffle accidentally on my iPod, and the songs played out of order for the first time. And by the end of my train ride, I had the story. This story that would be set to his music played the way the songs played on my iPod, which were mostly the order of songs in the show. It was like a mystical and magical thing.
I started writing my first musical. I wrote it and I connected with Hip Hop Theater Festival and different theaters to do stage readings. After years and years of development, seven or eight months ago, I met CeeLo; he came to a reading we had at the Apollo Theater. He loved it; and now we have a partnership. The show is in development, and hopefully, it will be produced sometime within the next two years. We're in search of a commercial producer.
People may not realize that musicals take a long time to develop and produce, so I'm patient because this is all happening in a magical way. I'm not somebody who comes from wealth or access in any way, shape, or form. I have no nepotism, no connections to anybody in the industry other than my hard work and perseverance.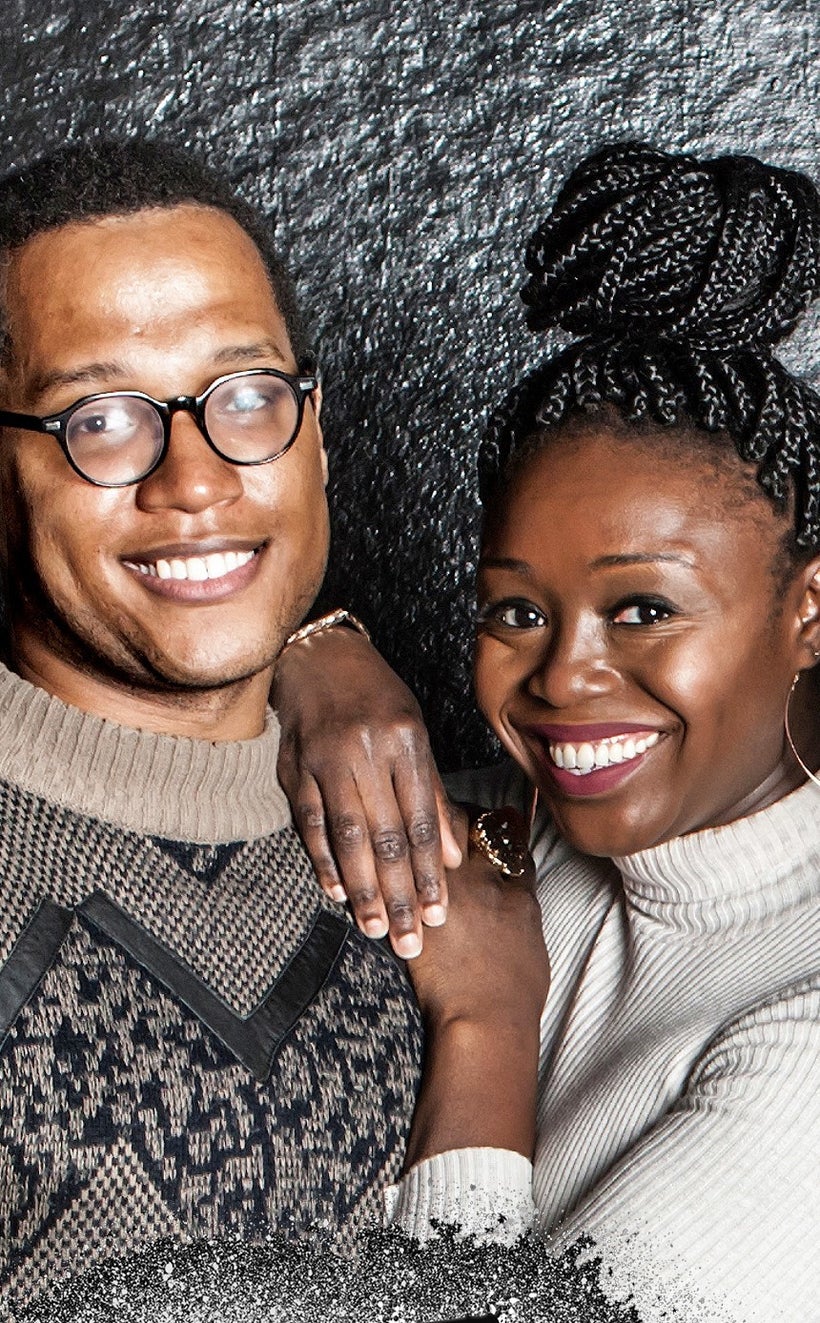 GQ: Who are your favorite playwrights?
JB: Some of my favorite playwrights include my friend Branden Jacobs-Jenkins; I think he is brilliant and his work is incredible. I love Lynn Nottage, Charlayne Woodard, Suzan-Lori Parks, and Tennessee Williams. Those are a few, and then I have people who are also my colleagues; we call each other our "sister squad" and we're fans of each other's work. The sister squad includes Dominique Morisseau, Katori Hall, and Radha Blank.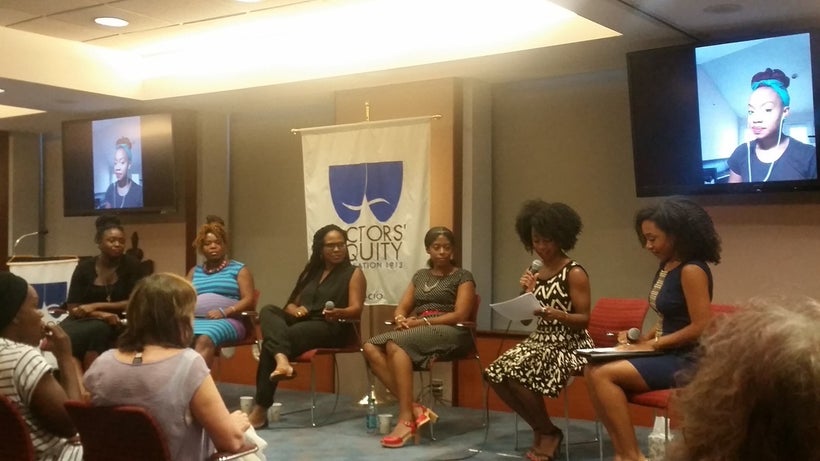 GQ: What are some of your favorite plays?
JB: Some of my favorite plays are "Betrayal" by Harold Pinter; "The Glass Menagerie" by Tennessee Williams; "Fences" by August Wilson; and "Ruined" by Lynn Nottage, which is a perfect play.
GQ: Do you have any interest in writing for television or film?
JB: I'm one of the writers on a new television show coming to Netflix. The working title is "Russian Doll."
I have a pilot that I wrote that I'm hoping to sell this year, and some books I would like to adapt to a mini-series and or films. My ultimate goal is to write, produce, and star in a television show.
GQ: What advice do you have for aspiring playwrights who are interested in writing for the theater?
JB: The advice that I always give is write; that is half the battle. I meet people all the time that say, "I've been working on this play for the last ten years," and I'm like, "No, you haven't."
Write the play. Write the book. Write the screenplay. Write the pilot for the TV show. Write whatever it is that you want to write. Sit down, commit, turn the TV off, turn your phone off, and don't go to dinner with your girlfriends or your guy friends. That's 90 percent of the battle, and then the hard work begins after that.
GQ: Which playwright festivals or programs would you recommend for aspiring playwrights?
JB: All of them because any festival, any of those new play works, or features, all benefit a new and aspiring playwright. The ones that I love even though they never picked me are the Eugene O'Neill National Playwrights Conference and The Lark Play Development Center in New York. They're devoted to development of new plays. Sundance Theater Labs is an incredible theater lab. Space on Ryder Farm is also in the summer. The smaller festivals like The Fire This Time Festival in New York is held this month [January].
Any and all festivals, even the local festivals that are not in New York. They have a wealth of money and resources to commit to young playwrights who are driven and persistent. But again, you got to write the play first.
GQ: What's next for you as an actress?
JB: I'm not scheduled to be in any plays any time soon. I will appear in two episodes of "Crashing" on HBO. The new season stars on January 14th. I'm shooting my first film, "Ben is Back," starring Julia Roberts. I'm heading to L.A. in February to try to sell my pilot.
Gwendolyn Quinn is an award-winning media strategist and consultant with a career spanning more than 25 years. She is a contributor with NBCNews.com/NBCBLK.com, BlackEnterprise.com, HuffPost, and EURWEB.com, among others. Quinn is also a contributor to Souls Revealed and Handle Your Entertainment Business.
Calling all HuffPost superfans!
Sign up for membership to become a founding member and help shape HuffPost's next chapter
This post was published on the now-closed HuffPost Contributor platform. Contributors control their own work and posted freely to our site. If you need to flag this entry as abusive,
send us an email
.