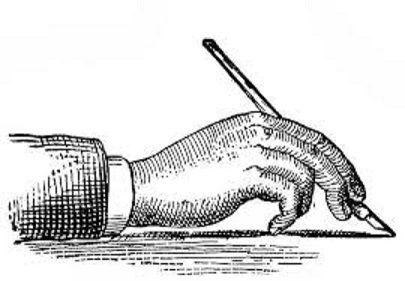 Over the last two years, I've interviewed more than 70 authors for my Huffington Post blog.
Readers have asked about my preparation, and authors frequently say our discussions delve into aspects of the writing life, and of life itself, that they hadn't encountered during other interviews.
Maybe it's because I wear several hats. As a psychiatrist, I'm a good listener and believe everyone has an interesting life story to tell. Because I'm also a writer, I've been on book tours, and know all-too-well how difficult it is to sound "fresh" when asked the same question a hundred times. And as a voracious reader, I want to sink my teeth into something more than fluff about an author.
Here's how I approach each blog:
I read the book in its entirety:
That doesn't mean I necessarily enjoyed every book resulting in an author interview, but I had to find something worthy, be it in the plotting, character development or language. Yes, there have been a few well-known authors whom I've declined to interview because in my estimation, they're just grinding out the same old tale, and have lost the fire in the belly. Some of my favorite interviews have been with first-time authors who have exhibited real talent and a fresh perspective. And, of course, I always enjoy talking with some of the most famous novelists who've retained the passion for writing, often coupled with self-doubt and wonderment at their incredible success.
The publisher's press release is the least important piece of background material:
Yes, I read it; but once I decide to interview an author, I dive into source material online. Especially when interviewing a well-known writer, seeing the arc of that person's life and growth as a novelist adds dimension to the interview. And prior to our conversation, I'll often go back and read earlier works by that author.
Make it a conversation, not an interview:
Each interview is a conversation. In an ideal world, we'd be sitting together sharing coffee or a drink, but usually we're on the phone, and have never met. It's my job to make the author comfortable. In the initial moments, I hope to set that tone by reading what will be my opening paragraph of the piece, a carefully crafted preface that lets the author know I've read the book and found it stimulating. I listen carefully to the author's voice, knowing even some of the most well-known writers are shy people who are uncomfortable being interviewed. After so many years as a shrink, I've had experience helping people relax, and feel unthreatened. I hope by the end of our end of our conversation, the author enjoyed chatting with me.
Have an outline, but remain spontaneous:
In advance of the interview, I prepare a list of questions. But, because I want the exchange to be fresh and interesting, the conversation must follow its own course. Looking back on various blogs, it's apparent the ebb and flow took us into areas I could never have scripted. When that happens, I feel something worthwhile has occurred.
Although I'm a writer and share many of the same experiences, insecurities, and pleasures as those whom I'm interviewing, I keep in mind it's all about them, not me. When I'm on book tour next month, it will be my turn.
Give the writer a moment:
Whether it's the time it takes for the writer to decide what to say in answering a question, or make certain we've covered all the bases, I give the author ample time, and the last word in our talk. I don't want someone to feel pressured, or that our time together was just another revolving-door interview.
Retain the author's "voice":
When preparing the piece, I edit the conversation into readable form without sacrificing the author's unique "voice". After all, it's my job to make the reader feel as if he's joined us for that cup of coffee or glass of wine. All the advance reading and preparation is for naught if I don't deliver on that expectation.
Maybe what makes my blogs a bit different is the fact that I've been on book tours, and know how enervating and mind-numbing they can be. Most writers readily admit they would rather spend time on their craft than talking about it. It's very difficult to keep a fresh perspective, especially when your publisher has you tightly scheduled and the interviews are serving up an endless volley of similar questions, often taken directly from a press release.
The ground rules I impose upon myself in deciding whom to interview, coupled with my empathy for the beleaguered author on tour, hopefully result in an enjoyable conversation.
Next month, I'll be on book tour, and the shoe will be on the proverbial "other foot." I hope an interviewer will make me feel like I'm having a conversation with a friend over a cup of coffee.
That would be a welcomed moment.
Author of The Lovers' Tango and Return to Sandara.
Popular in the Community