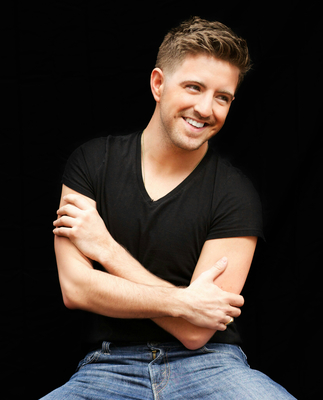 photo credit: Lost In Translation
A Conversation with Billy Gilman
Mike Ragogna: Billy, it seems like only yesterday when you made history becoming the youngest singer to reach the top Billboard Country Albums spot. Do you even remember that these ten years later?
Billy Gilman: Yes...such a while ago, yet it seems literally like yesterday. I remember so much. Good and bad. Mostly great of course. Very lucky, I am, to have people respond to me and my voice that early on. Pretty bomb!!
MR: You also sold over 10 million records worldwide before 16. How did the media attention and all that success affect you?
BG: It really didn't affect me. Granted I have been very lucky but my parents were key. They couldn't care less if I'm their plumber or a 10 million selling singer. I'm still their son and they will kick my ass now as they did then. Haha. That's what most kids and young adults need. Parents that are just that. Parents!
MR: You later made the decision to move back home with your family in Rhode Island and you've used your celebrity to help organizations like St. Jude's and the Muscular Dystrophy Association. Was this in some way getting back to your roots and grow intotoday's 26-year-old Billy Gilman.
BG: Well, I make my time between Nashville and Rhode Island. Having traveled literally more than half my life I love RI and my family and friends. No one should give that up. The charity work was a no brainer for me. Seeing other young men and women and children battle every day hoping to live...how selfish could I be having done what I've done and not wanting to help in ANY way. It's bigger than all of us. Those kids and adults teach me more about life than I could ever learn elsewhere.
MR: You recorded 2012's "The Choice" for yet another charity, Soles4Souls that included many artists. Can you first go into the story behind "The Choice"?
BG: So proud that this was accomplished! My co-writers Dan and Philip and myself were writing for this project and started on "The Choice." Knowing it didn't fit the run of the mill song we instantly knew it was an anthem. Why not an anthem for the greater good? We found a great charity in town--Nashville--called Soles4Souls. I then realized there had never been a song like We Are The World in country music so my brain start spinning. I thought why not ask the people I'm closest to in my field of work and see if they would commit to singing a line for the charity single. I started with 4 people and ended up with 18! Never In my wildest imagination would I have thought they all would say yes. I went to Haiti to see firsthand what the charity does and what this single would provide to so many. It's been an awesome and fulfilling project.
MR: That brings us to "Say You Will." What's the story behind this recording, when is the new album coming, and can you go into any behind the scenes stories about it?
BG: "Say You Will" is very special to me. It's the very first single I have co-written. It's like a baby lol. It was born during the time of "The Choice." Started with a chorus and it evolved into one of the best songs my voice has been able to perform. I love the treatment of it...letting the voice and words be the front running theme. Not an over produced pop/country song.
MR: Billy, what advice do you have for new artists?
BG: My number one advice would be, know who you are as an artist before anything else. Know your craft better than anyone. Listen to your gut no matter how many times other people question your gut.Be truthful whether it be personally or lyrically. And always make your fans #1
MR: How do you picture your future, creatively and personally?
BG: I really hope this brand new path--where it's basically me getting back into the ropes--is where I'll be for a while. Creating the best songs I can for my fans and getting out there to the public in any form. If you love what you do, truly love it, you will stop at nothing to achieve any form of success. That separates the men from the boys. Passion.
BEN JAIMEN'S "SATELLITES"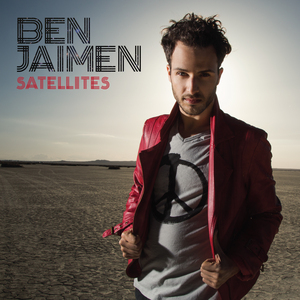 According to Ben Jaimen...
"I started working on 'Satellites' a few months before meeting with my producer. It has a great riff and when I played the song for him, we decided that it should be the single because it's so catchy and the hook really grabs you. It's a song people have on when they are having a good time, weather in a stadium concert or a party, or just hanging out with friends. It's about people being together. It's about people loving each other. I wanted to capture the excitement you get when you hear something you love, the feeling that makes you want to jump 'to the moon' because you are so excited.
"I have been creating music my whole life and began songwriting when I was 14. I think this EP, Through the Universe, is the best representation of my work, and it's the perfect time to have others involved in my work. It's about teamwork, and I want them to be a part of the team..."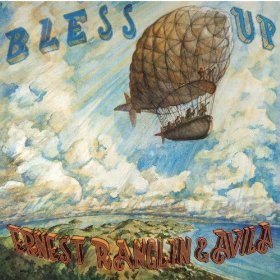 A Conversation with Ernest Ranglin
Mike Ragogna: Ernest, how do you feel about your creative body of work these days?
Ernest Ranglin: I feel fine. And good! When you have been doing it as long as I have and still get to keep doing it, I feel like a lucky man. I love what I am doing. I still compose and write and I am always trying to find that sound...whatever it is that I am hearing at the moment. I am still learning.
MR: You recently released the album Bless Up. How did it come together?
ER: I a did a festival in California in 2011 and connected with some musicians out there that and I had met a nice gentleman named Tony Mindel and we seem to have some common ideas at that particular moment. The band had a nice connection and we did a quick little recording (album name Avila) in just a few days in lovely studio in northern California. I brought in a new composition and we reworked a couple of my older ones and each of the musicians added a tune and I think had had something pretty special. I really enjoyed the sound. We all stayed in touch and Tony and I connected again a year later in New York. I mentioned I had a stack of new compositions and Tony was excited to make another album. This time around we'd had more than a couple days in the studio to record what is now Bless Up. Needless to say I am very pleased with the results and this is a good feeling. The musicians have very international world flavor and style. Inx Herman is from Johannesburg and Yossi Fine is a very talented Bass player /producer from Israel, and keyboardist Jonathan Korty a great musician from the San Francisco Bay Area. This band and I have a special musical understanding. I hope people will agree when they hear these songs.
MR: Any particular songs that you're most fond of having played, created or recorded for Bless Up?
ER: That is difficult to say. I consider all of these songs good friends--this is a bit of humor as one of the tracks is titled "Good Friends." But really I like them all and think we have a pretty good variety on the recording. I think the compositions encompass many different styles--ska, reggae, jazz, world music--we put in some interesting elements and instrumentation on this album such as like harmonium and the melodica. These songs have flavors from many different eras of my career. So in that way, I like that we have so many sounds that will take the listener to many different places.
MR: How do you approach your music now compared to when you first started?ER: Well I am always trying to be stay true to myself as a musician and a person. I never want to write for anyone but I also want people to feel good and enjoy what we are playing. I feel I have a certain style that is accessible to the listener but I try to keep it original and have some interesting things as far as melody, rhythm or tempo in each composition as well as well. I have many different influences of course--Charlie Christian, Dizzy Gillespie, Charlie Parker the great John Coltrane. But I work very hard to maintain a unique sound. I am self-taught, and always learning. I read a lot of music books when I was younger and the music that I grew up certainly influenced me but I have always tried to play my way. I try to portray what is necessary for the music. I try to play whatever suits the moment, as much as that is possible.
MR: What have been your observations about music over the years? For instance, genre changes, new artists, technology?
ER: Well music is always growing and changing and reinventing itself so I try to remain neutral in regards about judging new artists and technology. I am sure they were thinking my music was pretty different at some point when we were playing the ska rhythm and reggae for the first time. Everyone is a new artist at the beginning of their career and there are always new talents coming along. As far as technology, again the technology is just a tool and it always depends on how you use the tool. It always comes down to the music and if technology can help all the better, but for my style it usually comes out early in the process so hopefully we don't need much of anything else to make it sound the way we want it.When When I was just starting in studios we used very rudimentary 2-track recording. Vocalists shared mics. One mic for drums etc... But we got a lot of real sounds in those studios. There is always room for new things and developments in technology. That is just the way things go, but it still comes down to the essential musical elements and what people feel. It is always about feeling the music for me.
MR: What are some of your favorite recordings that you've ever recorded? Do you continue to play them live?
ER: That is a tough one as well. Again, I like so many of them it is hard to pick favorites. Of course, Below the Bassline is something I have always been proud of. I still do many of those compositions live so of course that one has a special place in my heart. Modern Answers to Old Problems and In Search of the Lost Riddim... They all came from a desire to explore new and different styles and I was lucky to be able to collaborate with great musicians. I try to play the style and sound that suits the moment. And there have been a lot of moments indeed. I am blessed to have the opportunity to travel the world and create music that comes form my heart and soul.
MR: Does playing live still have that excitement to you like from when you first started out?
ER: Oh yes, definitely. I still enjoy performing very much. Of course, as I grow older I play a little less but there is nothing like performing one's own music to people who truly appreciate it. I still enjoy traveling and seeing new and different places and visiting some of my favorite cities.
MR: What do you make of the respect and reverence people have toward you and your music?
ER: Well I am deeply appreciative and humbled by all the nice people out there who seem to appreciate what I am doing. I have always tried to create something of substance that is accessible and pleasing to the ears. I am very grateful that I have been able to create something that is enjoyable and don't plan on absconding anytime soon! I just want the good vibes to keep following me.
MR: What advice do you have for new artists?
ER: One, look for a good teacher. I know I wish I had one. 2--Always remain true to your own heart and vision and try not to be like anyone else. Of course, you can always have your influences but chart your own course and stay true to yourself!
MR: Beyond promoting the album, do you have any plans or projects in the near future?
ER: I am always interested in new ideas in music and learning about different musical cultures. Specifically, I am interested in music from India and Southeast Asia and, of course, Africa. Perhaps combining many different sounds from all over the world and infusing this into a one conceptual project...who knows. I think this new record represents what I am doing now but I am not planning on stopping. I hope the music will continue for a good long time.I also plan to write a book one day. I'd like to get down all the great stories from over the years on paper. That's part of my plan.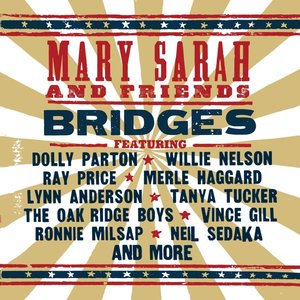 A Conversation with Mary Sarah
Mike Ragogna:  Mary Sarah, your debut album Bridges on Cleopatra Records approaches country classics with their original hit artist singing with you. Where did the idea for an album like this come from?
Mary Sarah: When I finished touring with Kidz Bop, I returned to Texas to find that the only place I could sing often was the local and regional opry's around Houston. I fell in love with traditional country music and fans were asking for a cd every time I played an Opry. So we originally set out to do an EP of the songs I sang quite often in the opry's but when we turned our attention towards Nashville I had people encourage me to think a little bit bigger. I was introduced to Kent Wells--Dolly's producer and band leader--who in turn introduced me to Dolly Parton. Truly, we started with a small idea that turned in to this finished project which is why I say it was "miracle after miracle".
MR: Did you ever expect this level of country icons to appear on the album?
MS: I don't think I ever "expected" anyone to agree to sing with an unknown, unsigned artist but I am so grateful that they did. I just kept going in to the studio and showing them what I could do vocally and then we would wait to see if they agreed. It was artist by artist and song by song.
MR: What do some of these songs and artists mean to you, and do you have any specific songs on Bridges that you have specific memories or stories attached to?
MS: I have stories with each one and this will always be one of the best things that I have ever done...I know that I will have stories to tell my grandchildren about these amazing Legends. "Where The Boys Are" seems out of place but this is a song I sang very early on in the Opry's and the iPhone video of it with the Oak Ridge Boys helped to give me credibility when asking some of the Legends if they would consider singing with me. It opened doors and I love to sing it.
MR: You're an 18-year-old who, through this album, is creating a "bridge" to older generations and some beloved songs. Do you feel the weight of pulling off a project like this just right? Are you aware you might be presenting material like this for the first time to your peers and are you anxious to see their reaction?
MS: I am excited because I told so many of my friends what I was doing on the weekends when I was in high school and they didn't have the faintest idea why I would choose this over a party. My parents have taught me to respect those that have gone before me and I hope to not only introduce my generation to these songs but to set an example that you can never go wrong honoring those that have made a way for you to follow your dreams.
MR: What made you choose a country music path?
MS: Losing yourself in the story. I love getting lost in a song and what it can do to your soul.
MR: Are there other songs that you might have recorded but didn't have the time or room on the album for?
MS: I really can't say that there is because I believe that the Legends that stepped up and said they would do this deserve all the recognition. There are no empty hopes or any regrets...I love it just the way it is.
MR: What's your favorite track and why? Were you surprised by the approach taken by any of the guest artist performances?
MS: I can not name one because I love them all. I was very shocked and surprised by Dolly. She said she loved the trax and wanted to dance around my vocals. I was in shock but I was not going to tell Dolly what to do. The outcome is an amazing version of "Jolene" and I am so happy because it does not sound like any other recorded version of "Jolene."
MR: What advice do you have for new artists?
MS: Take constructive criticism, don't let anyone tell you what your dream is and surround yourself with good people who make you a better person. Don't chase after fame because it is fleeting.
MR: How do you picture Mary Sarah five years from now? What do you hope will happen for you
MS: I hope to be touring and sharing great music with people around the world. I have been blessed enough to start with the Legends and I hope to be a Legend one day that can do what these Legends have done for me.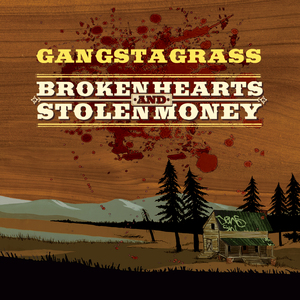 A Conversation with Gangstagrass' Rench
Mike Ragogna: Rench, your first album was the big, happy Lightening On The Strings, Thunder On The Mic, then came the undeniable Rappalachia. Since then, you've been nominated for an Emmy for Outstanding Original Main Theme Music. So what is all this Broken Hearts And Stolen Money stuff?
Rench: All three albums draw heavily on the common ground Hip-Hop and Bluegrass have in subject matter--outlaw life, heartache, and being a badass. The latest album just turned out to have lots of songs with robberies, so I figured lets shout that out front in the album title. Maybe because robbing banks is how we financed the last few tours.
MR: "Long Hard Times To Come" was your breakthrough, but It looks like another Gangstagrass song, "Give It Up," is up at bat. Will this bring on even more heartache and thievery?
R: Actually we have a newer track out now, "All For One" and we just released a video for it that is really starting to pick up steam. This track stands out as one of the rare happy and positive tracks. We show how Gangstagrass can be a symbol for how America could still come together and party. People think we are so divided that there is no common ground, but we are here to prove them wrong. It may be presumptuous to make ourselves the symbol of how America can be united, but if there is anything that stands for how we can bridge the gap between us, it's a rapper and a banjo player getting down together. So we have declared that this video is good for America.
MR: Okay, perhaps you're Justified to do such things, but before we go any further, can you go into what gave you the idea to combine two traditionally contrasting genres? What are Gangstagrass' humble roots?
R: My dad is from the panhandle of Oklahoma, so I grew up with honky-tonk music at home. And when I was in grade school, hip-hop blew up and my friends and I went crazy over it. I always liked things that pushed boundaries and experimented, and because of my honky-tonk roots, when I started producing hip-hop I always had an urge to put something twangy over the beat. I had to just go for it, bring my two main influences into one project.
MR: Has Brooklyn caught on to Gangstagrass and as we speak mimicking what you're doing for fame and fortune?
R: As far as I know, we are the only ones doing high quality bluegrass hip-hop. I would welcome anyone to join in and make it a movement, and we do have a great fanbase in Brooklyn, which is the perfect place for this--lots of great Bluegrass pickers and sick emcees. Who knows, maybe out there in a basement somewhere right now there is a jam going on to get the next great bluegrass-hip-hop band started. But for now we stand alone.
MR: What and who were your early musical and personal influences and do you feel you've honored them with your creative adventures or have you shamed them to tears or both? Don't leave out anything about your RUN-DMC breakdancing.
R: Yeah, in third grade, it was all about breakdancing for me - every recess we would throw down our cardboard to do our backspins to the Beat Street soundtrack. I had a casette tape I dubbed off of a friend with Run-DMC "Raising Hell" on one side and Beasty Boys "License To Ill" on the other, and I wore that tape out. But when I got home it was Willie Nelson and George Jones on the stereo. There was also Gram Parsons, which I learned more about later, and he was a definite inspiration in terms of crossing genres in a way that was ahead of his time, bringing psychedelic rock and country music together before people were ready for that. I think if he were around today he would probably be incorporating hip-hop into his sound.
MR: Have you been slapped or approached with any other form of aggression by Bluegrass purists who feel you've made a mockery of their art form?
R: For the most party the response from Bluegrass fans has been overwhelmingly positive. We just got back from a really successful appearance at the Grey Fox Bluegrass Festival, which was an amazing thing to be accepted into. But there is that fun little slice of purists for whom what we are doing is a crime against nature. They are certainly entertaining. Especially the claim we hear now and then that hip-hop is too violent. Apparently they aren't away of the incredibly violent tradition of "murder ballads" that are part of bluegrass history. One day on tour I put a version of "knoxville girl" on in the van and the rappers jaws dropped.
MR: Where do you see this Gangstagrass-y stuff heading?
R: We will definitely be seeing world domination sometime next week. I look forward to our own brand of sneakers, drinks, and cologne. We are currently working on flying sharks with laser eye beams. We will probably use those for transportation on tour next year. Right now the jetpacks keep falling off the sharks. But expect to see an expansion - there will be more Gangstagrass, a solo Rench release and some other secret side projects to be revealed in 2015.
MR: What's your advice for new artists?
R: Just do what you love and share it with the world and believe in yourself, and brush your teeth and don't do drugs.
MR: Would you take your own advice?
R: Absolutely not.
Calling all HuffPost superfans!
Sign up for membership to become a founding member and help shape HuffPost's next chapter