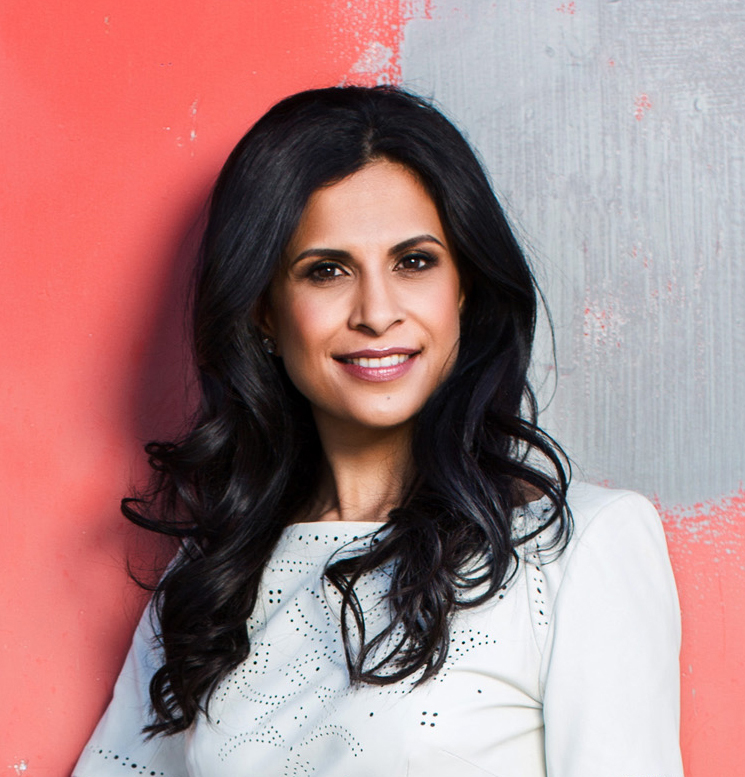 Background
I first came to know Zahra Al-Harazi through mutual friends within the Entrepreneurs Organization (EO). Like many of her EO peers, Zahra is a force of nature and a true citizen of the world, having lived, studied and worked globally. A storyteller at heart (ask her about the 4000 goats), Zahra lives and breathes design. Her passion for life and people have led her to be the best at what she does - instinctively knowing when a concept has the potential to transcend popular culture and evoke a genuine human response.
I was truly inspired by Zahra's personal story and approach to business. Zahra was born in Yemen, married at age 17, had three children by 25, and now residing in Canada has built a powerhouse communications and branding firm, Foundry Communications (http://foundrycommunications.ca/). Her name, Zahra, in Arabic means "brilliant, bright" two words that epitomize not only the woman herself but her approach to business and life. I caught up with Zahra recently and asked her to share some of the lessons learned and insights gleaned since she started Foundry.
Cari Guittard: What inspired you to start Foundry Communications, what makes your approach different in the sea of communications companies and over the years what has kept you going?
Zahra Al-Harazi: The inspiration to start Foundry can be put in the simplest of terms - a better way. Throughout my professional career, working with someone else calling the shots left me with a sense of frustration. I could see the potential to work with clients in a way that would garner even better results, I could see new ways of brainstorming that would lead to incredible ideas, and I could see ways to build a team that would solidify a company. So what I did with Foundry was put the pieces of the puzzle together, and through a great deal of trial and error, encompassing both success and failure, found a better way.
What has kept me going? It's not so much an element as it is an environment. It's the place in which I find myself in that allows me to keep learning, keep exploring, and keep positive. In the end it really does come down to the people you work with, and surround yourself with on a daily basis. When it comes to teams, ours at Foundry is second to none. At Foundry "be curious" is one of our core values. I encourage my team to take something apart, and put it back together again, throw it up against the wall and see if it will break...or stick.
Cari Guittard: What are some mistakes you see small businesses make when it comes to PR and their communications? Any guidance or advice you would give them as they are thinking about engaging a firm like yours to support their communications and outreach?
Zahra Al-Harazi: The biggest mistake I see small businesses make comes down to one word - consistency. Trying to do it cheaply, shopping different aspects of your brand around to get the best prices means that there is a high likelihood that the brand messaging is not being fully considered. One clear voice/message/brand is key to brand recognition and loyalty. It will allow small business to achieve their objectives and goals, find their voice and convey it to their target audience and measure success - thus ensuring a consistent message.
Right Message.
Right Time.
Right Place.
Small business are very concerned with budget and overhead, and sometimes (or most of the time) their PR and communications takes a back burner to all the other expenses they have, and in my mind that is a big mistake. Most small businesses cut communication and PR before anything else. But, there is so much competition out there for the target audience's attention that they can easily get lost in the shuffle, unless they pay attention to how to attract their target audience. Most successful businesses spend around 15 to 20 percent of their gross revenue on marketing, and you can tell the difference between the ones that do that and the ones that don't.
Cari Guittard: Born in Yemen and now residing in Canada, you have an international perspective on the workplace, as well as communications and design. What is the greatest challenge you've had to overcome in building your business and are there any recommendations you would give others as they embark on a similar journey as yours?
Zahra Al-Harazi: There have been "I want to throw in the towel right now!" moments, but to be honest, I always try to look at those moments as growth opportunities. I don't know who I would be today if I didn't have the stories that I have to tell. Stories of new beginnings across oceans, continents and alien cultures. Of civil wars in two countries, ethnic persecution and falling scud missiles. Of a marriage at 17, three children by the age of 25, and of a stay-at-home immigrant mother. Challenges shape who we are, they make us better, stronger, more resilient. They give us a better appreciation of where we are today - and everything leading up to that point.

In business, growth has been the main challenge up to this point. The old adage 'too much of a good thing' rings truer on this than anything else. Foundry grew at a crazy pace, and all of a sudden, all internal procedures weren't working for us anymore. We were not ready to understand consequences of great growth. It almost crippled us. We had to stop, clean house, get our processes in order, and start again with a refined game plan.

The other biggest challenge for us was partnerships. While I started Foundry with two amazing partners, they were both very retirement focused - while I was ready to push the limits to make Foundry soar. The differences in our opinions made it difficult to agree on business decisions. Now as sole owner of Foundry, I have the ability to walk out on to a branch and take a risk - if I choose to do so.
Cari Guittard: As a Mother of three, how have you managed to find balance? What are some skillsets, insights and strengths that you gained as a mother (for example negotiation tactics, crisis management, etc) that you incorporate into the day to day running of your business?
Zahra Al-Harazi: Balance? What's that? I don't have balance in my life, there are days when I will leave a client meeting to get to my son's basketball game, and other days that no matter how hard I tried, I just could not get to my daughter's drama play. I believe we can have it all, but balance is not what I would call it. When I am in the office, I am a CEO and a creative director. When I am at home or at a basketball game, I am a mother. I bring both sides of me into everything I do.
###
FOR MORE INFORMATION ON ZAHRA & FOUNDRY COMMUNICATIONS: http://foundrycommunications.ca/
Calling all HuffPost superfans!
Sign up for membership to become a founding member and help shape HuffPost's next chapter