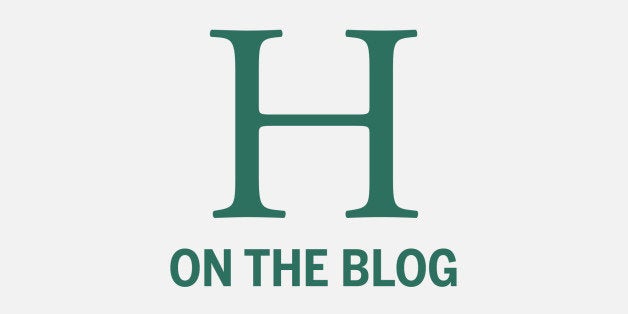 I was excited to meet Neale Donald Walsch. I read his books, the Conversations with God series, once a year. They help me to remember the true nature of our existence: that we are all one, that everything is connected, that we've come here in order to create the grandest vision of who we are. When I'm feeling overwhelmed and stressed about current events, these books make it all right again.
I've always considered genius to be something we already know deep within, and when we see it, hear it or feel it, we say, "Ah, yes. That is truth." Walsch's work does that for me. He doesn't tap into the god with temper issues and a pointed finger--that white-bearded fellow whom we must bow down to and say Amen. Instead, he taps into the God in all of us--the higher state of awareness we all share, if only we could believe it and allow this self to come through.
I was in the middle of re-reading Walsch's books when I heard he'd be running a weekend workshop at the excellent Omega Institute for Holistic Studies in Rhinebeck, New York. I decided it was time to experience this wise fellow in the flesh.
There were 50 of us in the workshop. Walsch's gentle, pleasant manner put everyone at ease. He asked how we were doing and seemed to really care about the answer. People spoke about their own lives--the woman haunted by a difficult childhood, the masseuse with unresolved anger, the Russian with the thick accent--he had time for them all. He listened. He got teary-eyed. He spoke about self-love and remembering who we really are.
I didn't speak all weekend, but by Sunday I was bursting. As a US citizen who's been grief-stricken by her government's actions, there was something I had to get out.
"I try to go through my days remembering that we are all one," I said. "But then I get home and Bush is on the television, and well, I'm curious to see how you deal with him."
Walsch laughed, and then took a deep breath. I'm paraphrasing here, as I was listening too intently to take notes.
"Everyone is doing the best they can from the level of consciousness they are at," he said, before pausing dramatically. "Even George Bush."
Walsch's wife also piped up.
"My friends have an altar where they keep a photo of Bush," she said. "They use him as their litmus test, to see how far along they are on their journey. If they can bless him, they know they've come far."
I'm gathering my consciousness level has a long way to go, because I will not be putting a photo of W. on my altar any time soon, and I imagine that "doing the best we can" is cold comfort to the citizens of Iraq and residents of New Orleans.
But if Walsch's work has taught me anything, it's that there has been a positive side to these long 7.5 years. The ill-fated policies of this administration have awoken many people from their slumber, including myself. People everywhere are being inspired to create new and better ways to be in the world--our whole purpose for existence.
At the end of the workshop, Walsch confirmed this by saying that humanity is currently experiencing a speeding up of the evolutionary process--a quickening of the spirit.
"Humanity is in the process of defining itself--that is, as a species, we're deciding who we are," he said. "We'll evolve sooner or later to a point where we will never allow another child to die of not enough food. We'll just say 'I'm so sorry, we're not doing that anymore on this planet. We're all family here.'"
And to that, I say, Amen.
Support HuffPost
A No-B.S. Guide To Life
Related
Popular in the Community