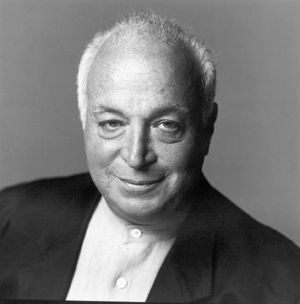 photo credit: Devin Passariello
A Conversation with Seymour Stein
Mike Ragogna: Seymour, hi. You're going to receive the first CBGB Icon Award. This is pretty significant, isn't it?
Seymour Stein: Well, it is to me. I'll tell you why. It's not just because I found The Ramones, Talking Heads, Dead Boys, Richard Hell, and a lot of other artists out of there, but CGBG's was the catalyst behind the most significant run of success for Sire as a label. Sire was started back in 1966 by myself and Richard Gottehrer, but he had left by this time, and was also influenced by CBGB's, he found Blondie, who he recorded and produced, and then Deb as a solo artist recorded for Sire. We had some success with the seminal British blues label, Blue Horizon, who's artists included Peter Green's Fleetwood Mac, Chicken Shack, and Christine McVie. We even had a million selling album in 1973, "Moving Waves" by Dutch band Focus. It was the success at CB's that gave Sire a real kick. Momentum! So grateful to CBGB's
MR: Seymour, go into that, your memories of the music business in New York.
SS: Back in my teens, New York WAS the music business. Yes, there was Capitol Records out on the West Coast and a few great indie labels like Liberty Records and several great R&B labels like Specialty, Imperial, and Modern and Aladdin, King in Cincinnati, Duke in Houston, Cameo-Parkway in Philadelphia, in Chicago Chess and Vee-Jay were repositories of the blues, and also had some great doo-wop groups. Mercury was often hotter than some of the majors and would've most probably grown into one had it not been bought by Dutch giant Phillips in the late 1950's.
But New York had the other three of the four majors: RCA, Decca and Columbia, and they had my favorite indie, Atlantic Records, and some other great independent labels like Cadence, Kapp, Old Town, Herald & Ember, Rama & Gee, Roulette. I'm talking 1955/56.
I was still in school, so most of all it was that New York was the home of Alan Freed, who I listened to every night after school. A great influence, and so were the great rhythm and blues radio stations. Jocko Henderson on WWRL at 1600, both AM. Every Christmas and every Easter, I would go to Fox and The Brooklyn Paramount for Alan Freed's live reviews of doo-wop, pop, R&B, everything. I'd even sneak into clubs like Town Hill on Eastern Parkway and see artists like Hank Ballard & The Midnighters and James Brown and the Famous Flames, Jackie Wilson, Lloyd Price, Laverne Baker, The Moonglows, The Flamingos, and others.
I'd go up to Harlem to buy my records. It was a straight line on the D train from King's Highway to 125th street, and they had great record stores up there--The Record Shack, Bobby's Records, which was owned by the guy who owned Fire & Fury Records, Bobby Robinson, and also Rainbow. I mean, I just couldn't think of a better place to be.
Then slowly, L.A. became more of a factor, and Nashville, Memphis, and Detroit. I knew Berry Gordy in the very beginning. I was even present, along with super radio promo man Pete Bennet at their studios on West Grand Boulevard when they recorded The Marvelettes' "Please Mister Postman." And then 1964. The UK came on board with The Beatles, the British Invasion, and everything that followed.
MR: And there was, of course, The Brill Building.
SS: Yes, it was the center of New York's music business. The Brill Building is where I met Richard Gottehrer, who became my partner in Sire Records, riding up and down the elevator. In 1964 I worked with George Goldner and songwriting legends Leiber & Stoller at Red Bird Records on the ninth floor; Richard's company, FGG Productions, were on the tenth floor. With his partners Jerry Goldstein and Bob Feldman, they produced "Hang On Sloopy" by The McCoys, wrote and produced "My Boyfriend's Back" by The Angels, and wrote and produced their own group Strangeloves, with songs like "I Want Candy" and "Sorrow."
But by 1966, when Richard and I started Sire, New York was somewhat on the wain. CBGB's in the early and mid 70's was like a bolt of lighting. It effected not only me, but my whole family. It affected not only me but my whole family. My ex-wife Linda was a schoolteacher up in Riverdale and gave it all up to become manager with Danny Fields of The Ramones. My daughter, Mandy, did a documentary "Burning Down The House" on the last days of CBGB's, working very closely with Hilly. They became very close during those last eighteen months of his life.
In 2005, I was inducted into the Rock 'n' Roll Hall Of Fame. I had room at my table for two people. I invited two people aside from my family as my guests, and Hilly was one of them. My other was Tom Noonan, the chart editor at Billboard, the man who jumpstarted my career in the music business by letting me in the office when I was thirteen years old so I could research the business. Here I was, reading up about charts and events from the 1940's and early 50's, and this is back in 1956, when the explosion was happening out there in the streets right near the Billboard offices and the Palace Theater Building, a stone's throw from The Brill Building. Rock and Roll exploded. That was the year Elvis Presley moved from Sun to RCA, and exploded with "Heartbreak Hotel" and "I Want You, I Need You, I Love You," "Don't Be Cruel," and "Hound Dog."
MR: Hustling around the music business at thirteen. You truly are a New Yorker!
SS: I am a New Yorker, though I travel the world. I just got back from Rio, I'm leaving in a few weeks to go to Korea for the second time this year. I'll be in China later this year and in India. I was in India earlier this year because I believe they have great prospects in the future for music.
MR: Seymour, it seems that CBGB's not only was that lightning bolt for New York's music scene, but it had the early appearances of many acts that broke internationally.
SS: Yes, CBGB's put the spotlight back on New York for all the world to notice. A lot of my later success in the business came from the independent record companies in the UK, labels like Rough Trade, Beggar's Banquet, 4AD, Mute--that's where I signed Depeche Mode from, and Creation Records. I had gotten cred by signing bands out of CBGB's, which sadly, were bigger internationally. Some of them gave me lots of credibility and traction in the UK, where I signed so many big artists over the years; The Pretenders, Madness, The Smiths, The Cure, The Cult, Depeche Mode, Echo and The Bunnymen, Soft Cell, The Undertones, The Rezillos, Mighty Lemon Drops, My Bloody Valentine, Primal Scream, Ride, Modern English, Aphex Twins, Spacehog, The Beat, Everything But The Girl, Yazoo, Morcheeba, and so many others. CBGB's was very, very, very important, and that's why this award means so much to me.
MR: Going back, your label was a pioneer of new wave, euro-dance-pop, etc., never really focusing on one "genre."
SS: Yes, we had some really good early dance acts like Bomb The Base, S'Express, Betty Boo, and before that, trend setters like "Pop Muzik" by M, and "Tainted Love" by Soft Cell. We also had Telex from Belgium. But before we get carried away let me say something: I don't believe in genres. When I was a kid, it was all right. There were three genres that I paid attention to and there were five genres altogether. There was pop, country, and rhythm & blues, and that was what I was into. I love Hank Williams and Carl Smith and Johnny Cash and Kitty Wells and Ray Price Jimmie Rodgers as much as I love Fats Domino and Chuck Berry and Sam Cooke and James Brown. I actually worked with James Brown and went on the road with him when I was a teenager. I was also influenced by pure pop artists. When I was just 9 years old and heard "Tennessee Waltz" by Patti Page, it had a great effect because it stayed 13 weeks in a row at #1 on the Billboard pop charts. It was a country song written by PeeWee King and Red Stewart. Although people deride artists like Pat Boone, one of my favorite records in the midst of all this rock 'n' roll in 1956 was his version of "I Almost Lost My Mind," written by one of rhythm and blues' greatest writers, Ivory Joe Hunter.
There are two categories--good and bad. You get into the good and you see what the best of the good is, that's all. To me, Youssou N'Dour and people like that aren't "world" artists, they're great artists! Miriam Makeba, same thing. People act like it all happened here, but there was a music business two hundred years ago. Okay, it wasn't recorded music, but it wasn't here. It wasn't even in England. It was in St Petersburg and Vienna and Milan and Paris and places like that. I always say this... Bach, Mozart, Tchaikovsky were the pop stars of their day. They're called "classical" because they've endured. People will be talking about Elvis and, hopefully, people like Fats Domino and Chuck Berry and James Brown as well as The Ramones and Talking Heads and Madonna and The Pretenders for years and years and years to come.
MR: Beautiful. What's interesting though is--and maybe this is because you don't categorize--with Sire and beyond, you were one of the front runners of dance and new wave and punk and all that. I think you were able to achieve this because you just liked and appreciated the merits of the music, period.
SS: Yes, and also I would like to say that I was wrong a lot. I was wrong more than I was right, but you have to take chances. It's like baseball. If you bat 300, that's pretty damn good. I always took chances. Part of it was forced on me. I never had, in the beginning especially, a great deal of money, so I had to look for brand new artists, cutting-edge artists, artists that no one else wanted. I signed The Ramones the night that I saw them. I was going to see them the night before, but I was too ill, I had the flu. I bundled up the next day and went to the studio, where they played for about fifteen minutes and that was enough for me. We spent the rest of that hour going over the deal. I signed The Smiths and Depeche Mode and Echo & The Bunnymen the nights that I saw them. You've got to be decisive, you know?
MR: Absolutely. And you also go by your gut, don't you.
MR: Just as CBGB's is appreciating your role in their history, do you understand what Sire meant in the whole scheme of musical things?
SS: If you want to know the absolute truth, I didn't realize it at the time, but I realize it now in retrospect because you have no idea what labels like King and Chess and Atlantic and Imperial and Sun meant to me. Of course, I understand it, but it's hard for me to get used to it because I was just doing what I loved. But so too were Syd Nathan at King and so were Ahmet [Ertegun] and Jerry Wexler at Atlantic, and The Chess brothers. We were just doing what we do.
MR: It was like a brotherhood, wasn't it. You all knew each other, appreciating music on the same level.
SS: Yes. Syd Nathan was my greatest mentor. I met most of these people at Billboard thanks to Paul Ackerman, the music editor. I met most of my mentors there. I met Syd Nathan, I met Jerry Wexler who was a reporter for Billboard before he became part of Atlantic records. I met George Goldner there who was a big influence and I worked for him at Red Bird Records. That's how I got into The Brill Building to work. I'd been in there many, many times before, but to have an office there... I met Andrew Loog Oldham when I was working up at Red Bird Records. I met him and Keith Richards when nobody knew who The Rolling Stones were. If you surrender your life to rock 'n' roll, which I kind of did, anything can happen.
MR: That's a beautiful line. Seymour, what's your advice for new artists?
SS: I'm going up to see an artist that has been around for quite some time without having any real success. But I've seen something in him that I like and I'm going to see him again tomorrow. Never give up. It's a very, very rough business. If it's any consolation to the artists, it's rough for us on the other side of the desk too. But there are many more pressures on an artist time-wise because it's almost like they're looking in their mind at an hourglass with the salt running through it, a lot of them. But never give up, never stop believing in yourself. I don't know what else I can say about that. It's not an easy business then or now. People may think it's a lot easier today with the internet, but it's a smaller market on the recorded side of things, and the internet has opened it up to that many more people, so the competition is much greater now. It's not easy but it's very rewarding. I'm so glad that it's been a part of my life since my teens. I'm seventy-one, I'm still working every day and I couldn't think of anything that would make me as happy as being in the music business.
MR: Nice. Things recently have changed for you at Warner Brothers, haven't they?
SS: I've been given expanded duties and they mean a lot to me because although I sold my company to Warner Brothers many years ago, I still consider myself an indie. I think once an indie, always an indie. I know Jerry Wexler was like that after he sold Atlantic and I know Ahmet was the same way. I'm trying to help ADA bring on board more labels from overseas, from the UK, and also in the United States as well. I'm working closely with these labels because look... I'm one of the founders of The Rock 'N' Roll Hall of Fame along with Ahmet Ertegun, who, really, it never would've gotten off the ground without him. Also Jann Wenner, and Allen Grubman as well, the music lawyer who helped bring all the other labels on board because he represented most of them in one capacity or another.
But on the first ballot, there were forty-one nominees. Thirty-nine of them started their career on indie labels, and indies didn't control a big slice of the music business back then. Thirty-nine of them. And you could actually say it was forty because although Buddy Holly's records came out on Corral, a Decca subsidiary, he was discovered and produced by an indie guy, Normal Petty, who recorded him and the Crickets in his little studio in Clovis, NM. Back in those days, it was near impossible to run a record company from the middle of nowhere, which is what that was in those days. He knew he had something great, so he brought it to Milt Gabler at Decca. The only real artist on a major was Gene Vincent, who started on Capitol. But it was the indie labels that launched Elvis Presley was on Sun. Fats Domino was on Imperial. James Brown was on King. Jerry Lee Lewis was on Sun as well. Sam Cooke started on Keen, the Everly Brothers on Cadence, and oh so many more.
The indies are the ones out in the street. They have to be. It was true then, it was true in England when Island, Chrysalis, and Virgin started, it was true when Richard and I started Sire Records, and it's still true today. That's why I'm so proud to be part of ADA.
MR: Nice. We'll close this down but I wanted to say congratulations on the thirtieth anniversary of the Madonna album debut.
SS: Oh yes, I'm very proud of Madonna, I always have been, and I love her very much. I love all of my artists and I try to keep in touch as much as possible, some more than others, and sadly some not at all. What breaks my heart most of all is that three of the four original members of The Ramones have passed away. Every year, they keep getting bigger and bigger and people realize how important they were, certainly to Sire, certainly to other musicians that followed, and certainly to the world of music.
MR: What new artists are you currently working with at Sire?
SS: Of all the bands, Delta Rae from Durham, NC are probably the best know. We've been working their first album for over 18 months and they're finally breaking. Ben Fields is a really great singer/songwriter who's just completed his first Sire album. Kill It Kid is a blues band from the UK who are quite amazing, also with a new album on the way. Sire's A&R man, Eric McLellan has signed a really great band from Estonia, Ewert And The Two Dragons. They're already big there, and were named "Best New Band Of The Year" by Eurosonic. Newer signing The Cold Fronts, an exciting band from Philadelphia. We've also signed Kyary Pamyu Pamyu from Japan, and looking hard at two Asian bands, one from China and one from Korea. In addition, there's a lovely three-piece American girl band under strong consideration.
Transcribed by Galen Hawthorne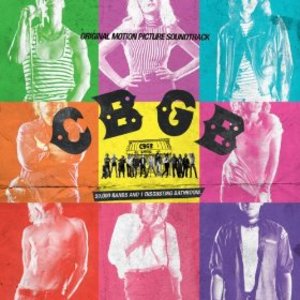 On October 8, Hilly Kristal's establishment gets revisited with a soundtrack album to a CBGB film that features many of the artists whose careers became synonymous with the venue. The soundtrack includes songs by CBGBsters Talking Heads, Television, Dead Boys, Joey Ramone, Richard Hell & The Voidoids, The Stooges, MC5, Devo, The Police, you get the idea...
Tracks
1. Life During Wartime - Talking Heads
2. Kick Out the Jams - MC5
3. Chatterbox - New York Dolls
4. Careful - Television
5. Blank Generation - Richard Hell & The Voidoids
6. Slow Death - Flamin' Groovies
7. I Can't Stand It - The Velvet Underground
8. Out of Control - Wayne County & The Electric Chairs
9. Psychotic Reaction - The Count Five
10. All For the Love of Rock 'n' Roll (Live) - Tuff Darts
11. All By Myself - Johnny Thunders & The Heartbreakers
12. California Sun (Original Demo) - The Dictators
13. Caught With the Meat in Your Mouth - Dead Boys
14. I Got Knocked Down (But I'll Get Up) - Joey Ramone
15. Get Outta My Way - The Laughing Dogs
16. Sunday Girl (2013 Version) - Blondie
17. I Wanna Be Your Dog - The Stooges
18. Sonic Reducer - Dead Boys
19. Roxanne - The Police
20. Birds and the Bees - Hilly Kristal
21. Ain't Nothin To Do - Dead Boys*
22. 1969 - The Stooges*
23. Psycho Killer - Talking Heads*
24. Maquee Moon - Television*
25. Oh Yeah - The Shadows Of Night*
26. All Hell Breaks Loose - Misfits*
27. Mean Machine - The Cramps*
28. Bordeline - MC5*
29. Lexicon Devil - Germs*
30. Who Wants An Ugly Girl? - Tom Tom Club*
31. Don't Want To Know If You Are Lonely - Hüsker Dü*
32. Jocko Homo - Devo*
33. Fun City - Tuff Darts*
*Exclusive to deluxe digital version
ED KOWALCZYK'S LUCKY "SEVEN"
"I couldn't be happier with the video for my new single, 'Seven'," says Ed Kowalczyk about the video from his brand new album The Flood and the Mercy. Set for release via Soul Whisper/Harbour/Caroline Records on October 29, the album marks the second solo record by the former LIVE frontman. "Anytime you put a visual to a song so close to your heart, you take a sort of gamble. You are betting that what the director feels about the song is akin to your vision and you throw the dice. We did not throw a '7'! Haha."
His new album, his second solo outing since he parted with his former bandmates from the multi-platinum selling alt-rock band LIVE, will spawn its own mini-film as three videos are planned to be filmed. The first part of the trilogy is this video for "Seven." "This video is actually a segment of a longer short-film that features three of my new songs, something I have not done before," Ed explains. "So stay tuned, and enjoy 'Seven' in the meantime."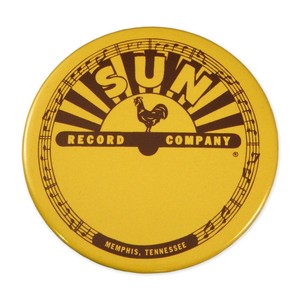 A Conversation with Josh Collum, Collin Brace & Julie Roberts
Mike Ragogna: Hi everyone. Apparently, two of you that I'm on the phone with are in the process of revitalizing Sun Records. And Julie, you're the focus artist for the re-launch. What's going on with that?
Josh Collum: Well, I can tell you how we got together and then Collin can jump in as far as where it's at now and what it looks like as far as the future. My company, Sorted Noise, had been working with Sun for the last three years, basically because of Collin. He's the VP there and he's a young guy and he's really done some good things that he can talk about as far as expanding the brand. We were talking about film and TV and advertising and being in that office every week and listening to that catalog and just going, "Man, there is so much here that's really somewhat dormant, no one's really doing anything with the label or the brand so much." We had always kind of jokingly had this idea of "turning the label back on." We didn't know what that meant or what it looked like, but we always kind of joked about it. I think what became clear was it had to be the perfect artist to even begin the conversation. We had known Julie for years now and she came into a place where she was freed up from her label and her management and she was ready to make a record that seemed like a really good fit for what we were doing. So we brought it to John Singleton, the president. We didn't know what kind of answer we were going to get, but he fell in love with Julie and got behind the project one hundred and ten percent and said, "Let's go for it. Let's get back out there." So from my perspective, that's how it all came together, Julie is really the star. Collin can probably give a little bit of a different angle on the story.
MR: Collin, where does the history begin with you and Sun Records?
Collin Brace: I started in 2008 as kind of a royalty manager. John Singleton and his brother Shelby Singleton really took me under their wing and sort of mentored me through a re-education of the music industry. I went to Belmont and got a music biz degree, but I had no clue what the music industry was until I got here. They kind of tore down everything I learned and rebuilt it and told me the truth of what it takes to run your own label and record artists and do all that. I've been here now for almost five years and about two years ago, I was in a position to really start working on our brand, trying to refresh it, retell the story, and collaborate with the same brands that fit us and were fluid across the board. I worked with Josh and he and I started an internal partnership with repping TV and film catalogs, like Josh said. Josh came in and he immediately had the same idea. We kept looking for the right artist, because you can kind of make an excuse to sign anybody to Sun because we have more per genre and we're kind of known as the outlaw label, the edgy label, the forever independent label. It was just one of those things where we could pick a band we liked, pick an artist we liked, but we knew we were still waiting on the perfect artist. Julie kind of stepped in, like Josh said. She was available, she had the music, she has the character, she has the personality, she just fit our demographics, she fit our brand, and it just made a lot of sense, musically, from the direction that she was going. It really paid homage to us, it was also another chapter to us, and that's what turned me on the most to push for Julie. That's where it started.
MR: Hey Julie, your turn!
Julie Roberts: Hey, how are you?
MR: I'm fine, how are you doing?
MR: Julie, how do you feel about having so much light from the "Sun" shining on you?
JR: [laughs] I love the light, let it keep shining! I actually am so excited. Some of the first meetings I had with Collin and Josh and John Singleton at Sun, I felt like the sun definitely will shine and I feel very fortunate to be a part of an amazing label that is responsible for such amazing music that everybody still knows and still loves. I feel like it's a perfect home for me as an artist, they understand what I do and they like what I do, they like that my music is unique and I feel like all the music that Sun has ever released is unique and all of the artists are unique. I was hoping that I would find a home like that one day that allowed me to be the artist that I am and the day that John Singleton said, "Welcome to the Sun Records family," was a day that I'll never forget because it's something that I had waited on for many years since leaving Universal. It was definitely worth the wait and definitely worth years of ups and downs and in-betweens. I'm just proud of the music we've made and of this record and I hope that I make Collin and John proud as well.
MR: Collin, the identity of Sun is so indelible in music history, so how do you take a rebellious child like Sun and make your evolve into something "new"? Like, how are you envisioning your Sun growing up?
CB: I think we had a lot of help from our artists. As our artists grew up, we grew with them and our story's so connected to Johnny Cash and Elvis and Jerry Lee Lewis, that matured and opened a lot of doors for us because we're so associated with them and we forever plan to be. I think Julie's story is almost identical to the Sun story. She's had an amazing career, she's done so much musically that any artist would be happy to have accomplished. For her, she came to us and said, "I want to be this new Julie." We heard the music and it said, "Hey, this is where Sun's going," and it opened the new generation to Sun, because we have a lot of old listeners and a lot of younger people that are just now starting to discover Johnny Cash and Elvis and we want to keep the beat in the music. Julie said it's not like anything she's done before, and I think that maturity mirrors what we're trying to do.
JC: I think the other thing is if you listen to the record, it is rebellious, it is edgy, it isn't a mainstream country record, per se. I think it all aligns. It is Sun, it is that rebel in a lot of ways.
MR: I think that country music, every once in a while, reinvents itself because it's gotten too pop or whatever. Unfortunately, I believe it does itself a disservice when it reinvents itself predictably, like pushing artists with big hats that are faux-traditional. It seems like it would benefit the label and the artists more if they developed the true "country" nature of the performers, what it means to them and their music, not just cater to the stereotype.
JC: Absolutely. People are hungry for what this record is going to give them. There's a hunger for real sounds. There's a hunger out there and we feel like we're on the front end of it.
CB: Michael, you said it perfectly when you said the word "faux." I feel like a lot of country music right now is very faux, it's very fake, very polished pop that has never been fun. I keep using the word "authentic," but I feel like Julie's music is very authentic to what was, even as far back as the fifties and today, and I think that's what's really cool about it. It's real and it is edgy, it pushes the limits. People see that and they're attracted to that.
MR: Colin, it seems that you're charged with exploiting the catalog in a way that's beyond Johnny Cash and everyone that's typically associated with Sun. Now, you have artists like Ed Bruce who did have a country career as well, and he may be more famous than the other artists on your roster who are a bit more obscure. Do some of those more obscure artists also get some more light of day in 2014? Might that be an interesting angle for Sun to go?
CB: Yeah, it's funny you bring that up, because that's exactly where Josh and I started about three years ago. We got a hold of the catalog, I didn't really dive into it to that point in working here. I asked out engineer in the studio, "Hey, can you give me a hard drive with all of the music that we have?" He was like, "Are you sure?" He gives me this hard drive and I open it up and it's got about eight thousand masters on it. That is a lot of music, and a lot of it is music that's never been released. A lot of it's music that only the artist and the producer have heard and it's never been touched in thirty or forty years.
JC: And most of it's amazing.
CB: Most of it's unbelievable and we can't recreate that, we can't take it and try to go back and make a forties blues song today.
JC: Yeah, I think the fun thing for us was to take that music to film and TV. You look at Breaking Bad and I'd say seventy percent of the music on that show are unknown Sun Records artists that they licensed. That's a big thing for the brand. It's one more way to turn the label back on and bring it new life.
MR: Let's look at that for a second, the Breaking Bad association. Has that shown a light on the Sun Records brand?
CB: Absolutely, and it's not just Breaking Bad, it's tons of other shows. But the ability to go in to music supervisors and show them authentic catalogs and neat catalogs and say, "Hey, this is available and not only is it available, it's really easy for you to clear and obtain the license for your show," has almost completely brought those songs in our catalog a whole new life. Songs that haven't had any activity in thirty years, songs that haven't made a dime in their whole life are now getting a promotion or people are searching them and looking for them and going, "Hey, what is this? Where is this from?" For Josh and I, that has been a blast. It's been extremely fun to find our favorite artists in eight thousand songs and say, "Hey, let's put this on this show," or "Let's pitch it to this person." Julie even cut a song that's sort of in that mentality. It had a little bit more popularity than songs that are completely unknown. Julie, you should fill Michael in on that.
JR: The song is called, "He Made A Woman Out Of Me," and it was in the Sun catalog. I asked Collin early on if I could put a song from Sun on this record. He gave me that same hard drive with all of their songs. I started listening to it and all of them are great, but I'm very specific on which songs make my album if I don't write them so it was really hard, because all of the songs are great. But as I was going through them, I got an email from John Singleton at Sun that said, "I know you're going through the catalog, but I want you to listen to this song that's in our catalog. I feel like this is you." I listened to it and I was like, "Hey, I know I'm in the right place because he is right on. This is so me." I love it. It's one of my favorite tracks on the record, we've been playing it out on the road some. It's just fun and John believes in me. He knows what he signed because he knew I'd love the song and he believed that I could do the song.
MR: Where do you see Sun Records going in what's called "country" music right now?
CB: That's definitely a difficult question because like you said earlier, there are parts of country music that will just never fit what Sun is and that's why Sun was created, because even when it was created, it was created because there was a lot of music out there that wasn't getting played or recorded. I think Sam Phillips knew what he was doing when he started it. I think the future in country right now is Julie Roberts. We're creating the rest of her story and we're focused on her and the music. I think it's interesting because you can see everything from the outside and what it looks like, but once you get the taste of what she's done and how it's paid homage to the past but it's also put a spin on our future. It just kind of all comes together even more clearly. You know how we said we work together as a team well? The music is the center of all of that. Without the music, this wouldn't have happened the way it did. I think that's a big tribute to Josh and his team and how they're producing it, and Julie doing a great job picking the right songs. I'm not going to take any credit for that part. But I think the music is really the center, and of we melded it all to be something really cool and special.
JR: I just want to say I feel like my purpose with this record and what I hope to do is get it out there to people. I'm just so proud of it and I feel like that's evolution. Get it into the hands of "music" lovers rather than "country" music lovers. I approached the record as writing music that meant a lot to me. I've lived through a few things and I'm stronger personally from my last record. I think my writing reflects that.
MR: Julie, I'm going to be delicate about this question, but you said the material on this album came from personal experience?
MR: Was it also affected by your health challenges?
JR: I didn't write a song specifically about that. There is a song on there called "Arms Of Jesus" and I really do feel like I'm in the arms of Jesus. MS is a part of me, it doesn't define me. That song to me, it says, "Don't cry for me. I am fine." I'm taking care of myself and I'm doing what I love. Worry about me if I'm not doing what I love because that's when something's wrong. But I'm doing great and the music, lyrically is honest with that. There's a song about my mom called "Old Habit." Everything that I wrote, nine out of the fourteen, are very honest and true to me.
MR: Beautiful. Hey everyone, I have a traditional question. What advice do you have for new artists?
JR: For new artists, I think, it's to be really strong in who you are artistically. Love who you are as an artist creatively. I've been down the road where I try to make music because someone else has asked me to, and this record, I made because I loved every song on it. I think that I've had more pleasure making this record than any that I've done because it's about me. I think any advice to any new artist is know who you are and stay true to who you are. Write the songs or find the songs that mean something to you. I think it's my purpose to help other people with music. Music did that for me; growing up, it was my savior, and if you're honest, you'll hopefully save other people through your music. That's my advice, just to be who you are. And keep working. Nothing is easy. You're going to have days where you're like, "What am I doing?" But it's so worth it when you step out on that stage and you see people react to you and sing your songs back to you. Just keep going. That's what I say. And keep the faith. Faith for me is very important. And it's a business, so you do need to learn the business side too. But just be who you are and everything will fall into place.
CB: If I was to give anyone advice, the number one thing I would say is to get an awesome manager. That would be my number one piece of advice.
JC: That would be my advice, too.
MR: [laughs] Of course it would be Josh's advice!
JC: I actually get that question a lot. Playing on what Julie just said, I used to tell artists all the time to be different, especially now when there's so much clutter out there and you have to find a way to separate. Now I'm really meaning that, it's got to be authentically different. You can't just be different to be different; it's got to be you or else it's fake and it doesn't work. I don't know if that can be learned. I think that's just it. Another thing I tell them is whatever you spend the most hours doing is what you are. So if you say you're an artist but you work in a warehouse nine hours a day, unfortunately, you're a warehouse worker, not an artist. Sometimes that means sacrifices, but again, it's not easy. It's a job and you've got to commit to it to make it work. Those are the two things I typically tell artists. One of them usually makes them angry.
MR: [laughs] Where do you see Sun Records in like five years?
JC: That's a great question. I probably have a different answer than Collin because I'm more of a "wish" and he might be more of a "reality." I would love to see Julie being more the flagship, the leader of the pack, saying, "Hey, this is the new sound and the leader of the family," and I would love to see new artists become a part of that family. I would love to see the brand... I don't want to say "revitalize" because it doesn't need that. It's already in so many peoples' minds. I'd just love to see it more active and out there and extended in more ways, and of course I'd love to be a part of that.
CB: You definitely will be. Sun in five years? I think there will be more t-shirts and more merchandising, but that is just kind of a given. I hope to be doing a lot more music with Julie and I would really, really, really love to see one of our albums on the Grammys. And I'd love to have new artists. Julie is the only artist right now, so I would love to see her music and her album on the Grammys. That would be a cornerstone for me.
MR: Julie, how do you see your future with Sun?
JR: I see it the exact same way they see it, with lots more records on Sun. This is what I do; this is what I wake up wanting to do--make music and play music. I want to be playing Sun Records all over the country and performing in theaters so that people can really hear the work that I'm playing. They know how much my music means to me and how much it means to me to be on Sun and that Sun lets me make this music. I have always wanted to be on the Grammys. That is a huge goal of mine. I'd love to win a Grammy for Sun, I'd love to win a Grammy for my mom because she's been my backbone since I was a little girl and told me that I could sing and that I needed to keep singing even when I didn't know I could. I definitely want to be touring all over the country and taking this music and making more records for Sun. I even want to eventually make a gospel record for Sun. That's what I grew up on, and again, that's my faith and that's what's kept me going through the times where a lot of people might quit. I want to get out there and I want to be everywhere playing this music.
MR: Thank you much, I appreciate it. Good luck, everyone, with everything you're doing.
Transcribed by Galen Hawthorne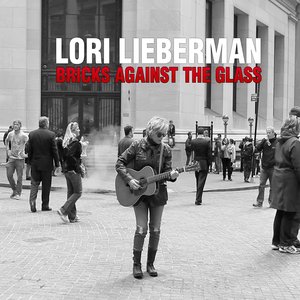 A Conversation with Lori Lieberman
Mike Ragogna: Lori Liberman, you've been killing me softly with your songs for years. There, I said it! And how the heck are you?
Lori Lieberman: I'm okay. I recently lost my mom, so I'm a little up and down. It's been a bit of a tough time, but I'm very happy to talk to you.
MR: Thank you very much, my condolences.
MR: I imagine you were very close to your mom?
LL: Oh yes, very. And you know, she was eighty-seven but are your parents still alive, Mike?
MR: I have an eighty-six year-old father and that's it.
LL: Yeah, so you know what it's like. You don't really know until you've been there. Now I know.
MR: Yeah, and it is tough because in addition to the closeness and the love, it's a significant milestone in that even though this isn't the reality, it feels like you're a little more alone in the world.
LL: Yeah, it does feel that way, which is why I'm glad to talk to you. It makes me feel more connected.
MR: You're very sweet, thank you. Okay, Lori, you have a new album Bricks Against The Glass. My feeling is each of these songs showcases some boundary expansion by either the protagonist or in the concept of the song.
LL: Thank you for saying that. I really appreciate you saying it's a boundary push, because I think like I was pretty conscious in the writing of this album and the writing of each song. What was clear to me was that, at this age, I did not want to leave anything just hanging. I really wanted there to be a question and an answer at the end of each song. I wanted so much to know that I hadn't lived this long just to leave it as a big question mark. Do you know what I mean?
MR: Yeah, you were dealing with topics and issues that you also wanted to talk about as things that had perhaps been left unsaid.
LL: That's true, that's really true. And because several of the songs are more politically motivated, I think that along with the election and what's happening in the world and then being a mom, also, of seven blended kids and two sons of my own, it just became more clear that I thought that I wanted to talk about their future and what they're dealing with right now and certainly what I'm dealing with. I'm incredibly disillusioned and I think that this album has to do with wanting so badly just to speak up and do whatever we could just to change. I worked for McGovern way back in the seventies and I wrote a song for Daniel Ellsberg and met him, by the way, and for some reason, it feels full circle to me now.
MR: When I saw Bricks Against The Glass' cover, I wondered if this were a protest album in the traditional folk artist way. Then I listened to it and realized you're blending that concept with so many other things. I realized in general, you're also protesting the status quo in a lot of ways.
LL: Yeah, that's actually true, the status quo of where things have been in our world. And also, I found myself thinking that my stories, somehow, were worth talking about and that while I was grieving the loss of a dear friend, I was able to put that in there with Bricks Against The Glass because this friend and I had fought for so much and sometimes we really didn't know what we're really wearing our arm bands and our headbands for. When she passed away, I felt that I wanted to honor her in this song.
MR: And it honors the concept of the energy of youth, like it doesn't matter what you're protesting as long as the voice is getting heard and as long as the discussion is being had. My personal feeling is that's something that happens when we're younger, then we get a little more jaded and as we grow older, then we get disillusioned.
LL: That's really true, that's so true. I agree and I think that is a little bit about the disillusionment. But my hope is that people, when they hear it, won't feel disillusioned. I finally understood that I could write a serious lyric and it didn't necessarily have to have a lamenting melody or beat. I finally got that you could say what you want to say and have it be an uptempo song. Believe it or not, after forty years, I finally just understood that part.
MR: Which brings us to "Rise," and a continuation of the thought. It's a call to arms--meaning raising your actual arms, not so much second amendment rights.
LL: [laughs] Right! The song itself was born of a performance in The Netherlands with a very young artist who's very well known there. Her name is Celine Cairo. I was to write a song that we both could sing, and I thought, "Well, I can't write a love song because she's so young and she hasn't been through what I've been through." Then I thought the one thing that we definitely had in common was this idea that we could somehow make people aware of a situation that was going on both in The Netherlands and Europe and the States, more of a universal discussion, really. So that's why I wrote "Rise," for us to perform and sing, and it was so well-received that I recorded it and put it on this record. It's been a complicated thing for me, Mike, because every song that I write is a personal song, and for me, it all goes back to one big theme, and that is that I started in this business at nineteen with a big voice to sing with and no voice to speak up with. I let so many things go. I was choking on my own belief and opinions and everything, and yet I could sing clearly, strongly, and everyone would say, "What a big voice for such a little girl." I think that's the main theme, that I can talk about the world and this. For me, it's a very personal statement about standing up and speaking out and feeling that even though I'm standing in a current that I'm not going to be swept away.
MR: Beautifully said. I want to also ask you about "Ticket To Leave" tying into all of this. It's deceptive because the phrase "ticket to leave" can seem like a "let's get away from all the hypocrisy and all that" statement. But in this case, it seems like you're saying stay where you are and actually make things better.
LL: Yeah, that's actually true. I think it might mean different things to other people, but for me, it did have that feeling. I don't think I really meant when I wrote it for it to be, "Let's move away to Canada, let's hide away" thing. I think I meant, "Gain some perspective." It was all about that. And as a footnote, when my mother passed away, I was playing it and right over the song, "We'll fly away..." is when she took her last breath. So it has a very profound meaning to me now. I think that is really the tone of it: Take note of what's going on and look at it from a distance. That's what I was hoping it would say.
MR: As you said before, you had a strong voice but you couldn't say what you needed. However, in all of the songs on this album, it seems like you are saying what you needing to say, and very strongly, especially in a song like "The End Of Our Story," which is my favorite of the relationship songs.
LL: I'm so glad you said that. I wondered if I'd done a good enough job with that because it was so important for me to be able to say, "This is the end of our story but the beginning of my story. I'm really glad you responded to it. That makes me feel great.
MR: Thank you, and the fact that you followed it up with "It's Another New Day," as in, "This is my time, I'm starting over," it's almost like they were companion songs.
LL: Oh, I'm really glad. "It's another new day" is a very different song for me, but I have to just tell you that my son Dan is an editor in Brooklyn and he was here for Winter vacation. He's a guitarist as well. I heard him messing around with that riff and I yelled upstairs, "Dan, can I have that?" So we kind of wrote that a little bit together. There is some seriousness to it, "I think I'll push delete and throw it in the sea and start all over," and there is that choice in my life. I've often hung onto some pretty bad information or emails or whatever and there was something just so cleansing in saying, "You know what? I'm not going to go there, I'm going to press delete. It was a great thing for me, personally.
MR: I also wanted to talk about "On These Streets/San Francisco." What's the story behind that?
LL: There is a Dutch artist named Ruben Hein, and he's a well known artist and great guy in The Netherlands. I do a lot of work there. He came out here to write with me, but he spent a week first in San Francisco, and when he came out, he was filled with that and I had already written the chorus. From there, we just wrote the rest of it together. For me, the thing that I responded to the most is that I wanted to remind him who we were and who I was. There's just something I wanted to take that chance to show him, what I used to be and what I might be in case he's forgotten. That was something in the song and I've always loved San Francisco as well. In fact, one day I hope to move there.
MR: Yeah, California seems to be your thing, though, Monterey also being one of your albums.
LL: [laughs] Yeah, that's right. I've had strong ties to California. I was born here, I moved to Switzerland and moved there for most of my childhood but coming back here, it was where my relatives were, where the record business was centered and where my two sisters are. I think now maybe the world is a little bit more open to me so I don't know where I'll go next. Maybe Chicago.
MR: Oh, nice, definitely come to the Midwest!
LL: [laughs] There you go.
MR: Lori, I have been a fan for a very long time. In fact, I was gifted your first album by my mentor when I was like fourteen years old. To me, there is a big difference between the Lori Lieberman of the first albums on Capitol and your later material. Again this ties into how you had a very big voice but it wasn't about what you were saying, because it seemed like in those days, it was about what Gimbel and Fox were saying, not you. I feel like, in a lot of ways, one of the things that might have hurt your initial launch wasn't so much that Roberta Flack and Joel Dorn grabbed "Killing Me Softly," but it seems to me that it was too much to ask for people to just buy an album of somebody who was singing almost whole albums of other songwriters' songs, unless, of course, you were The Partridge Family or something like that. I never understood the paradigm although those songs were beautiful. On the other hand, I thought what you did with those songs was amazing and you did THAT all on your own. So for me, it was a bit of a challenge to try to understand the kind of artist you were back then, though that said, you made three great albums, especially the first. "There's A Harbor," to this day, I still kind of sing that one randomly.
LL: Yeah, I could talk about that for probably a year and a half and never be done with it. It was such a complicated time in my life and you know what? You're absolutely right. Gimbel and Fox were looking for an artist they could produce, publish and manage and they found me at nineteen fresh out of Switzerland and naïve as you could ever imagine. They began to work with me and I was incredibly grateful, but my own writing I put aside and then a personal relationship ensued with Norman Gimbel and that was incredibly complicated for me. He was a lot older. So I was all kinds of mixed up at that moment and when I went to see Don McLean at the Troubadour, I wrote a poem about seeing him there and hearing his song "Empty Chairs" and it was on our first album. That was such a personal story and yet when I look at some of the others, like "Double-Decker Jet Plane" and "Time For Me To Go," and of course "My Lover Do You Know" is the one song I did contribute, but they were taken largely from the experiences that Gimbel and I were having and a lot of them from my journals and things like that. I tried to inject my own personal identity but frankly, Mike, my identity was long gone. I've really only claimed my own identity in the last ten years. It's been a very big struggle for me. I was kind of overwhelmed and robotic...I was sort of just going through motions, singing very predictably. I was kind of a mess. "There's A Harbor" is one song that I so related to and oddly was written before they met me. That was the first song they showed me and the first song I learned and I loved it so much, but there were a lot of lyrics that I don't know if I truly understood because, again, I was only nineteen and yet he was talking about, "It's a year of change and the year changed me and the driftwood dries from the stormy sea and a bygone love is a love gone by, I can't let go and I don't know why." I don't know that I understood what he was saying. I didn't have that experience.
MR: Yeah, but I do feel that with songs you may not have had total control over, the delivery that you had expressing those concepts made it seem like there was at least some sort of an empathetic relationship, at least with the tone of what was going on if not the lyrics.
LL: Yes, yes. You might be right, but I mean in the seventies and with things like that, I was very disconnected, I think, in general and then because I had no connection to myself, I had very little connection to the music and really only found my way at the fourth album, which was only released in The Netherlands and Europe and not here, called Straw Colored Girl.
MR: Was that a mixture of your material and Gimbel and Fox's, then?
LL: Yeah, it was, and Straw Colored Girl was a direct story of my life in Switzerland.
MR: What is the story behind "Killing Me Softly"?
LL: The story of "KIlling Me Softly" happened the way it did. It was in periodicals and on the early Mike Douglas Show and all over the media of how the song was written. When Roberta Flack recorded it, she heard my version on an airplane and it was inspired by Don McLean and "Empty Chairs," the song that he had sung. Don McLean has it on his website and he even invited me to a concert that he did a year and a half ago. I met him for the first time and introduced me from the stage and sang "Empty Chairs" to me again and invited me to participate in his documentary. I actually read the poem that I had written and talked about why I felt so moved by his music.
MR: With that period versus this period, what are some of the major changes that you feel Lori Lieberman has tucked under her belt now since then beyond finding her voice?
LL: Besides the fact that I'm an older artist I feel like I finally have my mission clearer than I ever did? If you had asked me five or ten years ago, "Who is Lori Lieberman?" I would have answered you differently from the way I would answer you now because now, the way I see myself right up there with being a woman is being a singer-songwriter with very much to say. Following that would be my family and my friends. But years ago, it would have been the other way around so the changes in my life are true growth in terms of my musicianship, my playing, my sense of independence, and where I could stand up solo, which is part of what that photograph on Bricks Against The Glass is. I have a feeling that I'm finally having fun and enjoying what I do. It has taken me so long and I have never felt that I'm singing stronger, playing better, or that my writing is stronger or that I'm more open to all sorts of music that I feel now that I didn't feel before.
MR: Lori, I have a traditional question that I want to ask you at this point, especially after your thoughts about your own career. What advice do you have for new artists?
LL: This is a joke, but you know, a famous actor was asked the same thing and he said, "Take Fountain," which is a shortcut to Sunset Boulevard. But my advice would be to protect yourself, to speak up when you feel it in your gut because if you feel it in your gut, it's probably there, and to not give anything away as I did and to feel your value even if you're too young to understand it, act as if. I think that's my advice.
MR: That's wonderful. By the way, I can't remember was "Killing Me Softly" one of your singles?
LL: Yeah, actually, it was my single. I was climbing up the charts and I was the featured artist on American Airlines and Roberta Flack, I think, was coming from Chicago to New York and she heard it on in-flight. When she landed, she contacted Quincy Jones who said, "You'd better record that quick," and then she got Joel Dorn and really made it something I never would have. She knocked mine right off the charts immediately. Her version... Honestly, it would have been just a simple folk song, which is what it was when I sang it.
MR: But you had other potential singles like "And The Feeling's Good." I know how politics are at record labels, I'm imagining they were totally weirded-out by what had happened with "Killing Me..."
LL: Yeah, I think also it was very complicated with the writers because they were thrilled to have it covered and then I became an artist whose songs became covered by other artists, Sarah Vaughan actually did record "And The Feeling's Good."
MR: José Feliciano as well.
LL: And Jim Croce with "I Got A Name." It just kind of went on, but I think I basically began to feel like a demo singer.
MR: By the way, "My Lover Do You Know," that's my favorite song from the debut record.
LL: Are you kidding me, Mike? Oh my God, thank you for saying that. I have to tell you, I'll never forget the press that came out at that time. They called me on "My Lover Do You Know"--and I fought for that line, I don't know if I'd fight for it now--"...my softness is solidifying gel," and the press called it "An unfortunate slip of Lori's own pen." [laughs]
MR: [laughs] Which I think was an unfortunate slip of their pens.
LL: I oughta find that guy.
MR: [laughs] Will you be touring to support the album?
LL: I am touring to support it, and I'm really excited because I'm going to be performing at the Grammy museum here in LA in October, it's going to be a big retrospective or "An Evening With," and it's going to feature some musicians that played on my last record and it's going to have some film. I get to really have an evening all about me and it's a beautiful venue, so I'm really excited about that. That's October 19, and then I'll be doing some other things on the East Coast. I'd love to do City Winery there, but that's not in place yet.
MR: Wow, if you do that you'll have to let me know, I have to come and see you.
LL: I will. I think that's about it, I don't think there's much more to say except that I so appreciate that you've taken me out of the down spot that I'm in today and I really appreciate your time, I really do, Mike.
MR: Oh, are you serious? I've been looking forward to this interview for years, and I love your music. It's been with me forever.
Transcribed by Galen Hawthorne
Calling all HuffPost superfans!
Sign up for membership to become a founding member and help shape HuffPost's next chapter