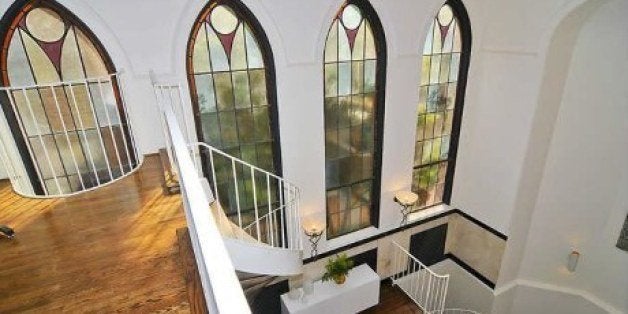 You could say that this condo is divine. Or just that it seems like it would be a lovely place to spend this earthly life, with its tall ceilings and close proximity to Whole Foods.
It's located in an old Washington, D.C., chapel with a long and interesting history. And this place has retained some architectural features of that history -- the 30-foot vaulted ceilings, the leaded stained glass windows -- while also nodding to modernity. Features like a wireless integrated sound system and granite countertops sweeten the deal.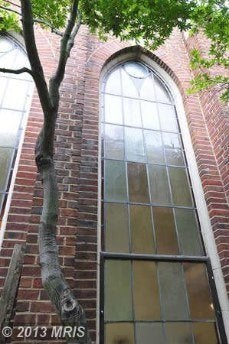 D.C. Home In Former Chapel
The two-bedroom, two-bath, three-level condo is part of the Bishop's Gate development at 1715 15th St. NW, in D.C.'s Logan Circle neighborhood, about six minutes' walk from Whole Foods. It's listed on Realtor.com for $1,195,000. Hey, people have spent far more for a bit of heaven on Earth -- and they've spent more for tall ceilings and close proximity to some of the District's best places to eat and shop, too.
Related
Before You Go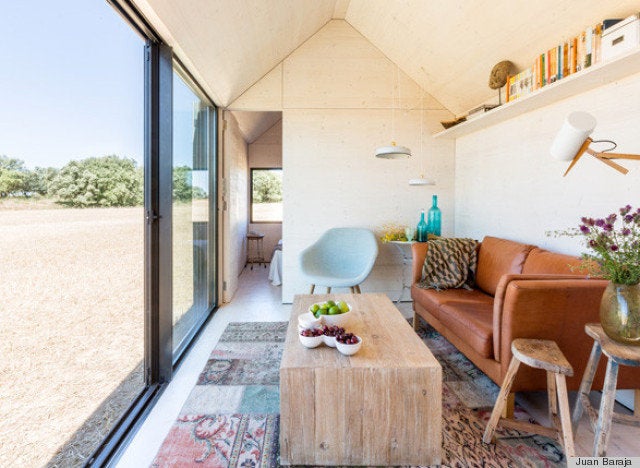 Tiny Homes For Newlyweds